Los Cabos' epic comeback continues.. and after nine long months since Hurricane Odile swept through Baja California Sur, the luxury hotels of Esperanza, One & Only Palmilla, and Rosewood Las Ventanas al Paraiso in Los Cabos  have all officially re-opened this month to receive guests.
One&Only Palmilla, opened April 20th, is inviting guests to see their several resort improvements which include 173 updated guest rooms, a new 22,000-sq ft indoor/outdoor spa with fitness center, a new steakhouse restaurant, a newly re-imaged Agua Bar, a manicure/pedicure studio, a designer hair salon, and a Barber&Blade men's salon. One&Only Palmilla now also has a yoga garden on site,  private beach coves and beach cabanas. To celebrate their comeback, the resort is offering guests the fourth night complimentary plus private chauffeured round trip airport transfers and daily American Breakfast for two.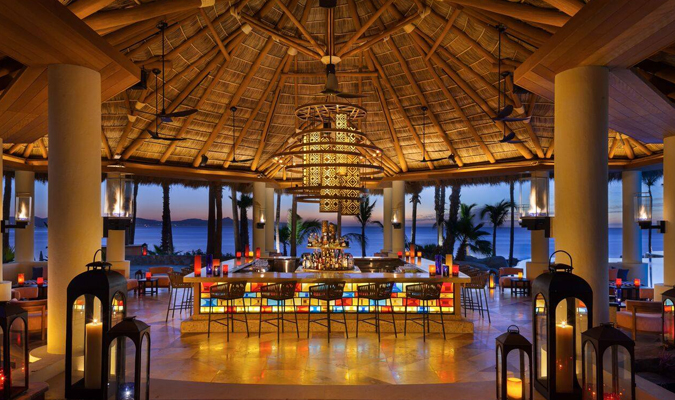 Rosewood Las Ventanas al Paraiso,  opened June 4th, debuted their enhanced resort with  83 suites and villas, including 12 Signature Villas ranging from one to three bedrooms each with infinity-edged pools. Opened in 1997  Las Ventanas al Paraíso have made ongoing renovations but nothing quite as in-depth as these past months.  New aesthetic features include different furniture and decoration and they have also introduced personalized services which include villa hosts and dog butlers! To add to their "sense of place" signature style in hotels, Las Ventanas has launched a collection of Baja-inpsired expereinces that include a cooking class, tequila tasting, treasure hunt through Baja, and the opportunity to create a pearl at a pearl farm.  Much admired for its architecture and artistry, the constant attention to detail, and striving for something better distinguishes this remarkable resort.
Esperanza, an Auberge Resort, opened June 7th, showed off re-imagined rooms that embody the spirit of Los Cabos coastal living. New additions to the resort include a completely transformed and sophisticated updating of Esperanza's interiors, restaurant, bar, and pool. Details in the 57 all-seaview guestrooms include handmade furniture, hand-blown glass details, hand-embroidered pillows, and bathroom accessories created by local artisans from Guadalajara and Oaxaca. Also being reintroduced is Esperanza's signature Cocina del Mar restaurant which complements the seafood-driven local cuisine of Chef Gonzalo Cerda, with a new ceviche bar taking center stage. The newly transformed Esperanza resort exudes barefoot elegance and for a limited time, guests can enjoy their 4th night free, private roundtrip airport transfers, daily breakfast, welcome amenity and complimentary fitness and yoga classes.