Are you thinking about your winter vacation?  If you've never been on a culinary vacation, you've been missing out. Mexico is an amazing vacation destination, and Oaxaca, in particular is one of the best destinations for culinary travel. Taking the time to enjoy local cuisine on your vacation gives you a greater understanding and appreciation for the culture of the country you're visiting. Food is one of the ways that people interact across cultural divides, and taking a cooking vacation to Mexico is one unique and enjoyable way to spend the winter holiday.
Mexico is a popular winter destination for many reasons, from travel costs to weather, but cuisine is another reason to visit the country this year. Food-lovers and chefs can find plenty to enjoy in the city of Oaxaca, which has both a rich history and delicious food culture.
If you're in Oaxaca on December 23, you can be treated to the unique Festival of Radishes. The first festival of its kind occurred in 1897, and it happens every year now in honor of that event. During this night, known as the Night of Radishes, local farmers display artistically carved radishes, flowers and totomoxtle.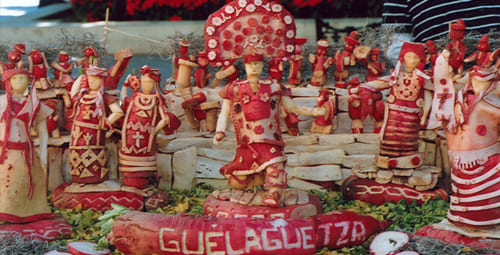 The festival is rooted in an old Oaxacan tradition of holding mass on the 23rd. Gardeners and merchants would sell foods at market that night in anticipation for the Christmas feast the next day. In order to lure more buyers to their stalls, these merchants would create artistic displays of radishes and other vegetables.
Today, the Festival of Radishes is taken so seriously that farmers prepare three months in advance by planting radishes to obtain the best size and shape. Three days before the feast, the radishes are harvested and carefully carved into various shapes or figures. Common themes for the carvings include the arrival of the three wise men and other Christmas themes; traditional Oaxacan themes are also carved.
For vacationers with a particular interest in food, we have a a particularly good vacation package to Oaxaca: The Oaxaca Master Chef Tour. The seven-day event allows you to meet with local chefs who will take you through the city to shop for local ingredients for a number of traditional Oaxacan recipes. You will also see the inside of a traditional Oaxacan kitchen and learn secrets from some of Mexico's top chefs.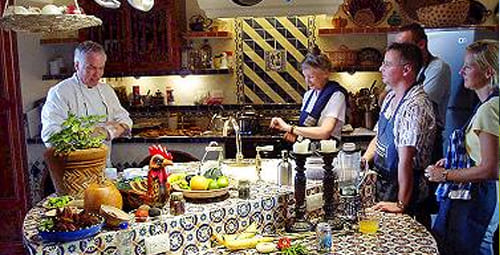 Not only will this private tour allow you to taste and cook many excellent dishes, it also provides ample time for you to get out and explore Oaxaca. You can venture away from the heart of the city to see ancient tombs and the Tule Tree, which is one of the oldest living beings on Earth. You'll also be able to visit Teotitlán del Valle, where you can see hand-woven textiles and rugs as well as handmade candles.
If you want to experience a unique winter vacation, step out of the ordinary and come to Mexico to enjoy food, traditions, culture, and amazing destinations.