Tulum has become the hottest spot to vacation at in Mexico and has grown into a world-class tourism destination.  As increased visitation and development pushes down the coast from Cancun, Tulum has managed to retained its bohemian and laid-back atmosphere making it attractive for tourists wishing to truly escape from the hustle and bustle of daily life.
If you're interested in visiting Tulum, be sure to read The Complete 411 on Tulum: Where to Stay, Eat, and Wander  before making any plans; in it we've personally scoped out for you the best of the best that Tulum has to offer and why it has become such a popular spot. If you're in a crunch for time, check out the  top 4 things to do in Tulum below:
Take a privately guided tour to visit the Mayan ruins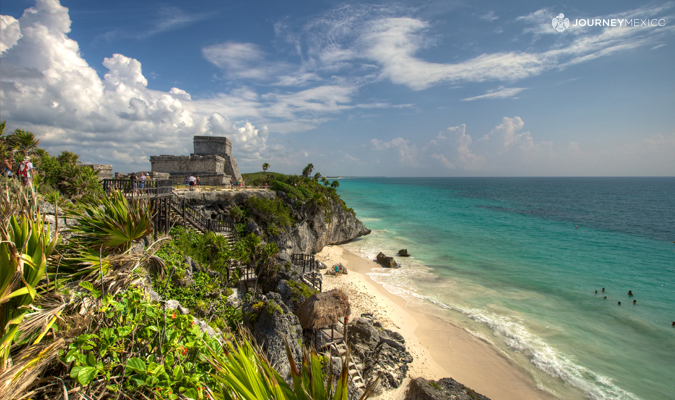 Tulum was not as important economically, militarily, or religiously as Cobá or Chichen Itza; however, its unique location perched on bold cliffs and over looking spectacular turquoise waters allow for  awe-inspiring photography.  Perhaps that is the reason why the Mayan archaeological site of Tulum is one of the most visited in the region. There is  beach access below the ruins, so bring your suit and plan for some time to cool off after the tour.
Tip: Combine the tour with another popular Mayan site, Cobá (Private Cobá and Tulum Tour); or opt to swim with turtles in Akumal (Private Tulum and Akumal Tour).
Stay at an eco-chic boutique hotel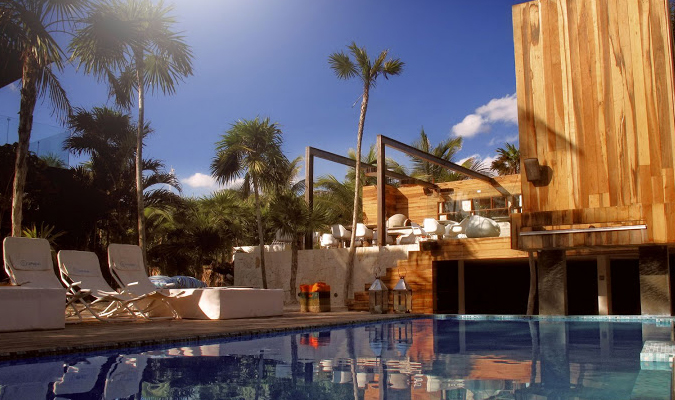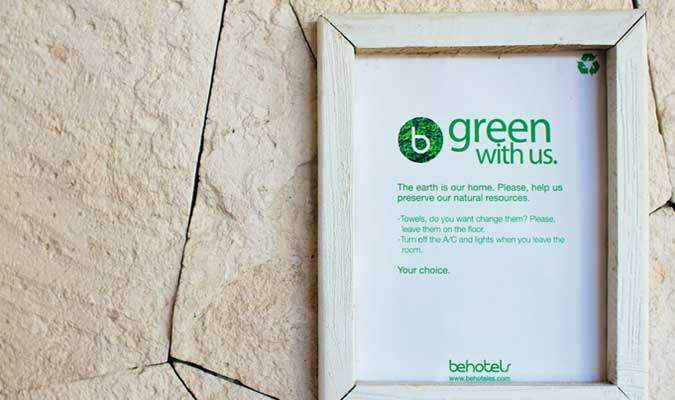 Tulum established the term 'eco-chic' so it is only most appropriate to seek a hotel that embodies its meaning.  There are a handful of properties that employ "eco-friendly" practices and many of them are brand new boutique hotels. The most innovative new additions to the scene include Villa Casa de Las Olas, Coqui Coqui, Jashita, Las Ranitas, and  Be Tulum.
Tip: Journey Mexico travelers will receive special perks when staying at Be Tulum! See more details here.
Eat your heart out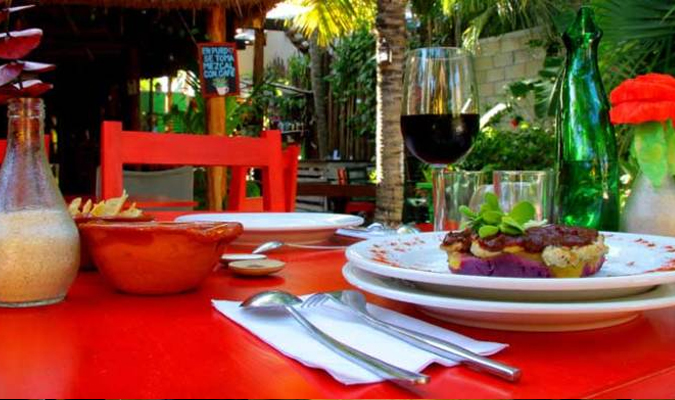 The once-sleepy pueblo has now turned into a mecca for foodies. Keeping in theme with 'eco-chic', many restaurants use locally grown ingredients for their carefully crafted dishes. Interestingly enough, some of the best local fares can be found on the beach including towering portions of ceviche, delicious Red Snapper, and tacos al pastor served with an array of homemade salsas. On more extravagant end of memorable culinary experiences, there are restaurants like Puro Corazón and The Hartwood.
Tip: El Camello Jr. is where you will find some of Tulum's most freshest seafood and La Gran Mosca Verde is known for the best Mojitos in town.
Swim in a cenote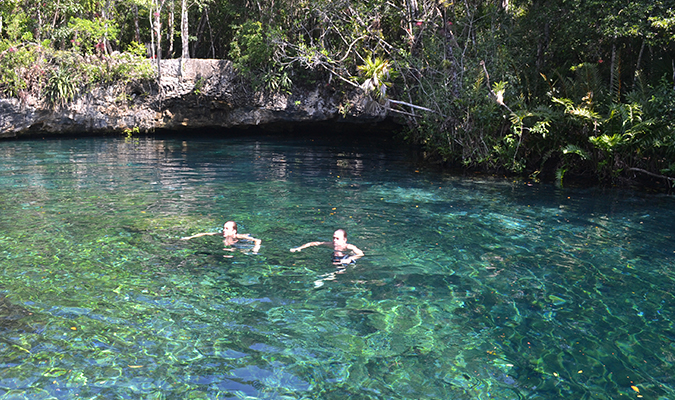 Besides beautiful beaches, Tulum is also famous for its cenotes (fresh water sink holes that allow access to the amazing subterranean river system). These pools harbor the mysterious past of Mayan history and scared rituals and are believed to have healing properties in the water.  Visitors can explore by walking, swimming, snorkeling and SCUBA expeditions. El Gran Cenote, Cenote Dos Ojos, and Cenote Sac Actun are great options to explore.