Whether on a honeymoon or romantic getaway, couples are sure to discover the privacy and relaxation they are looking for in the luxurious and intimate Viceroy Riviera Maya.
In addition to their 41 exceptionally stunning villas all which feature a private, heated plunge pool, couples also can find a harmonious sanctuary at their spa. The award-winning, adults only resort features a unique spa that is sure to spark romantic moments and a unifying bond between couples.
The Spa at Viceroy in Playa del Carmen is attractively nestled in a lush, tropical forest and was inspired from traditions of the ancient Mayans. For the Mayans of the Yucatan Peninsula, this region was a treasure trove of natural curatives and healing holistic powers which they could easily tap into to regenerate energy and restore life forces. The exclusive rituals and treatments offered at the The Spa adopt traditional Mayan healing techniques as well as indigenous products. It is subtly light with flickering candles, natural light entering from the palapa roof, and scented with copal; it is what they like to call "Maya-Chic".
Of the various Ancient Mayan treatments offered at the spa, Xaman Ek is the favorite and most memorable among couples visiting. The treatment's special cabin is a place to relive ancient rituals and is intended to guide couples through a path of love, comprehension, and harmony. The ritual also includes bathing in a Zapote Tree tub infused with herbs, meant to awaken the senses and bring good luck and peace.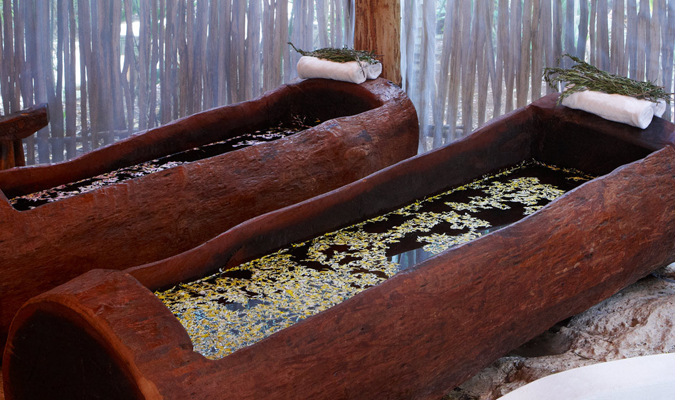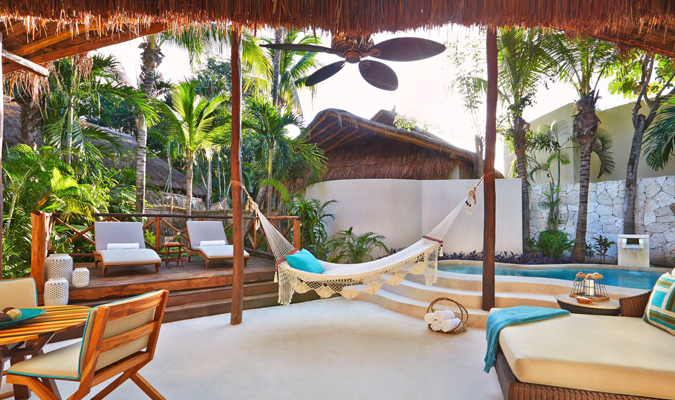 If you're looking for romance and luxury in Playa del Carmen – the Viceroy Riviera Maya is sure to please.
For  more information on a romantic getaway to Mexico or the Viceroy, contact a us at [email protected] or click to start planning your trip!