Of the most romantic destinations in Mexico, Puerto Vallarta and Punta Mita are at the top of our list. These neighboring Pacific Coast beach towns stand out as the ideal getaway for couples thanks to their dramatic sunsets, luxury five-star accommodations and private villas, and quiet location nestled between the jagged Sierra Madre Mountains and golden sand beaches.
Our trip curators recently put together the most dreamy, romantic vacation that combines both Puerto Vallarta and Punta Mita in nine blissful days that are perfect for a honeymoon, anniversary, or just an amorous escape. Check out the highlights below of the ultimate romantic vacation to Puerto Vallarta and Punta Mita.
Hacienda San Angel, Puerto Vallarta
Boutique hotel Hacienda San Angel in the heart of the city sets the perfect mood for couples coming to discover Puerto Vallarta. Mexican colonial architecture, lush gardens of tropical flowers, and trickling fountains are found throughout the intimate property, and with its ideal location nestled up cobblestone pathways, guests enjoy the most favorable views of sunsets over Banderas Bay.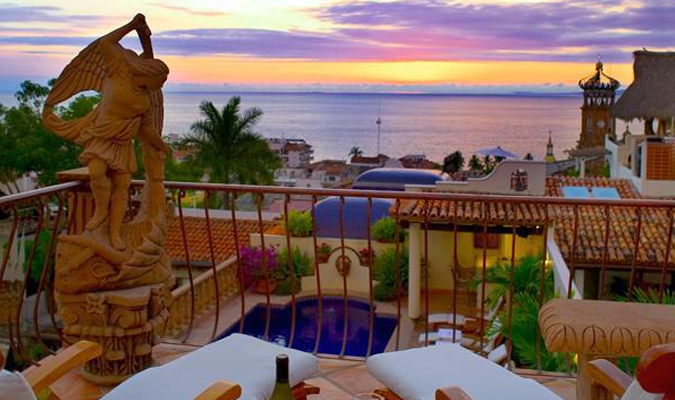 Puerto Vallarta
Puerto Vallarta is an all around fantastic beach destination still pulsating with rich Mexican culture which charms and connects its visitors. A mile long boardwalk that straddles the Bay of Banderas , called El Malecon, is the perfect place for couples to stroll  hand-in-hand and soak in the vintage atmosphere. In the main square, locals come dressed in their finest to dance to live music in the bandstand and when the sun goes down, everyone gathers to enjoy folkloric dances in the nearby open-air amphitheatre. Along the boardwalk  are a string of restaurants where at night, couples can enjoy a beachfront candlelight dinner while enjoying fine-dining and the soothing sound of waves crashing into the shore.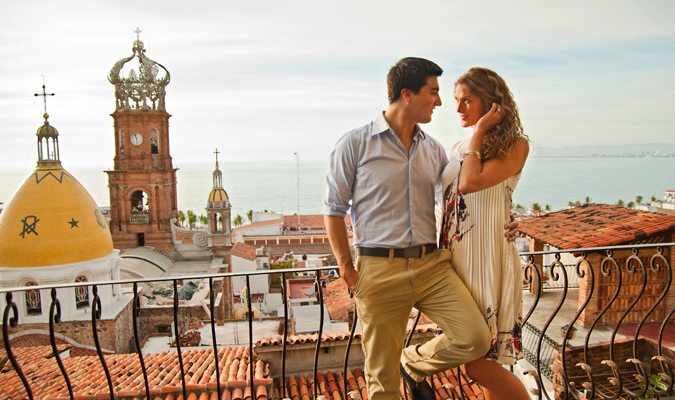 Grand Velas Experience
Any romantic escape to Puerto Vallarta should include a day or two of pampering at the all-inclusive Grand Velas Riviera Nayarit. At this multiple-award winning resort, guests can enjoy sensual couples massages accompanied with sparkling wine and chocolate-covered strawberries,  a private gastronomic experience at a AAA 4-Diamond Restaurant, and world-class hospitality  offered in their luxurious oceanfront suites that inspire love and romance.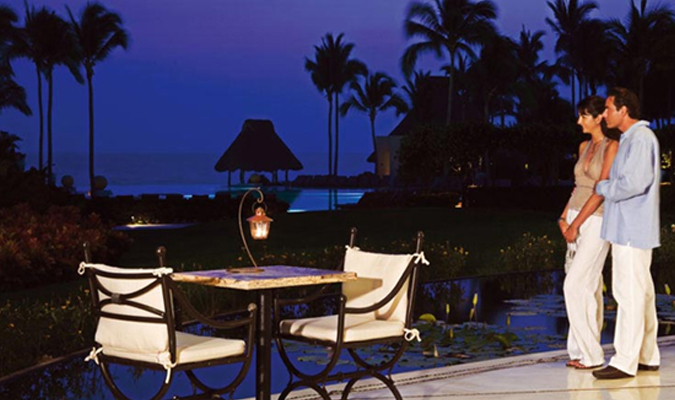 Imanta
Tucked away in  jagged rocks creating dramatic cliffsides with incredible panoramic ocean views, Imanta offers complete seclusion but with the amenities of a high-end hotel. Couples are welcomed to the resort with a traditional snail-blower and drum ceremony and are invited to think of Imanta as their dream home escape. At night, guests can enjoy a Relais & Châteaux culinary experience with the most discreet and intuitive service at hand or a temazacal steam bath with a ceremony meant to detox and rejuvenate.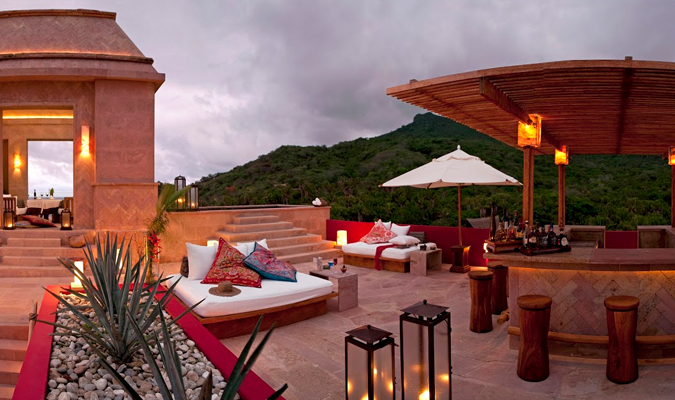 Punta Mita
Punta Mita is currently the Pacific Coast's hottest spot for the ultimate getaway. The area is full of gourmet restaurants, upscale hotels like the Four Seasons and St. Regis, breathtaking dream villas, and it' is not uncommon for constant celebrity sightings. From Punta Mita, guests can enjoy excursions such as a visit to the seaside surfer town of  Sayulita, or embark on a romantic tour and kayak to  a hidden cove  where sunrays reflected in the turquoise water below you illuminate the rock ceiling as in a Mayan Cenote and where a pristine sand little beach awaits you. You will find a resting area and we welcomed with an aphrodisiac treat and a small bottle of champagne.