Nizuc Resort & Spa is located on Nizuc Point at the southern end of Cancun's Hotel Zone. It possesses all the beauty and comforts of the Mexican Caribbean, yet remains secluded from the noisy tourist scene. Inside the resort you will find Nizuc Spa by ESPA, an oasis within an oasis. This 30,000 sq. ft. spa features stunning facilities (with state-of-the-art technology and design) and gorgeous ocean views. This season, the spa is introducing a new set of treatments focused on mindfulness and inspired by the Yucatan Peninsula's Mayan heritage.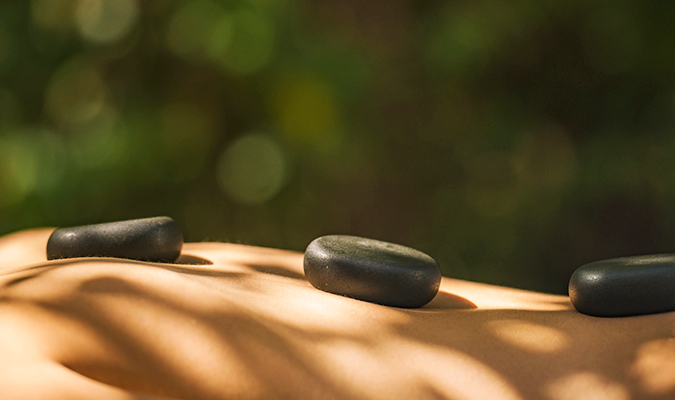 These new treatments are guided by ESPA's holistic philosophy, "working from the inside out to create natural beauty and inner calm." This time around, Nizuc Spa by ESPA takes its cue from the Maya people. Mayans were mindful observers of the skies above and the land around them, curious about the rhythms of the universe. The treatments develop this insight by cultivating mindfulness: a mental state of heightened awareness on the present moment.
Therapists, dermatologists, chemists, and aromatherapists have worked together to create the Mayan Mindfulness Program. Guests can experience the Mindful Massage, Facial, and the Couple's Mindful Journey at Nizuc Spa by ESPA. The goal of this "mindfulness retreat" is for guests to leave with a new self-awareness and inner peace that will have a positive impact throughout their lives.
Mindful Massage
Relax as your therapist guides you through visualization and breathing techniques. You will learn to achieve mindfulness and go beyond the bustle of everyday, liberating your mind and emerging with a renewed focus. This treatment includes a full body massage that targets the metamorphic zones on the feet. Finish up with a re-energizing scalp massage using warm Rose Quartz Crystals.
Mindful Facial
Keeping the attention on mindfulness, the Mindful Facial is also accompanied by breathing and visualization techniques. This holistic facial will nurture, revitalize, and soothe your skin and your spirit. The therapist sculpts and tones the facial contours using warm poultices that nourish and replenish your face. Finish with your choice of a hands-and-arms massage or a soothing scalp massage.
Couple's Mindful Journey
This treatment combines the nourishing Mindful Facial and the relaxing Mindful Massage. Couples looking for a bonding experience will deepen their spiritual connection and enjoy an intimate moment together. They will conclude this Mindful Journey with a hearty, nutritious Spa Lunch.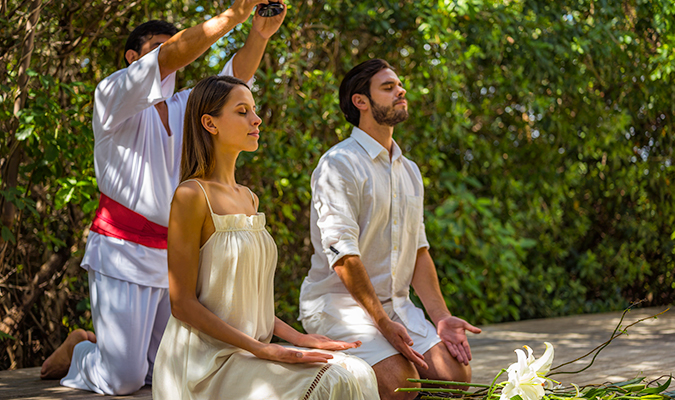 In addition to the brand-new treatments above, guests can choose from these other favorites:
Mayan Purity Wrap & Massage:

A body exfoliation, followed by an Algae or Marine Mud Wrap is applied and the scalp gently massaged

.

Mayan Cacao:

Bask in this muscle-melting massage using the purest cacao oil. The treatment ends with powerful oil pour to the forehead

.

"Silk Effect" Salt & Oil Rub:

This exceptional skin softening body exfoliation combines sea salts with essential oils to leave your skin nourished, smooth and supple

.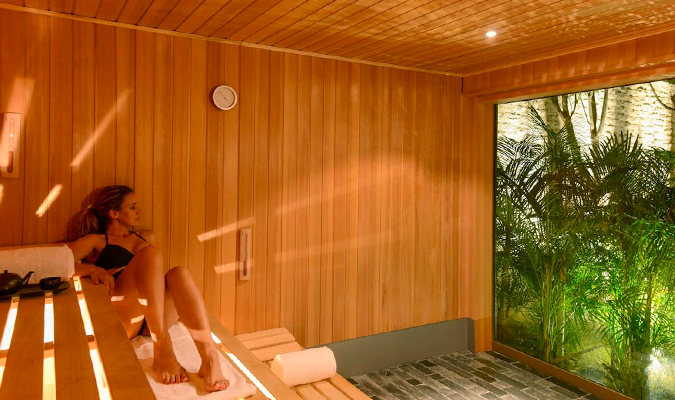 A spa day (or days!) at Nizuc Spa by ESPA will be one of the highlights of your magical trip to the Yucatan Peninsula with Journey Mexico and Nizuc. Contact one of our expert travel planners and let us put together a custom trip for you.