Industry reports show that most travelers are starting to expect destinations to be environmentally friendly/involved and most importantly hotels to be sustainable and "green" — eco-friendly lodging options are no longer a niche. Demand for luxury and green initiatives are driving bookings for the coming year.
In fact, 62% of people anticipate hotels to have a green program in place; 58 percent of travelers said that they would not expect to pay less for a hotel with eco-initiatives; and 84 percent of participants said that eco-friendly efforts do not make their experience less comfortable or less luxurious. We can conclude that going green is compatible with existing quality standards of hotel service and that advertising green status does not hurt revenues at all. The same applies for the destination and tours.
One of our most booked eco-friendly tours is the Hiking Expedition to Oaxaca and the Pacific Coast where one can enjoying Mexico in its natural splendor. This trip suits those who wish to combine local flavor with their outdoor active adventure. Hiking through the countryside, guests will experience a first hand view of Mexico's rural life and the joys, threats, and difficulties posed by farming in this area. The majority of the hiking takes place in rural settings offering plenty of diversity with peaceful hikes through valleys and forests. Accommodation throughout is clean, comfortable and welcoming – all of it having been chosen for its beautiful location and local charm.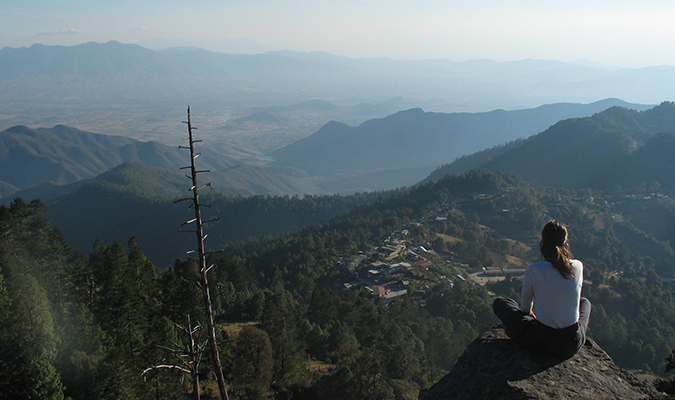 This post was submitted by our Marketing Manager, Susanne Prenzel.