Travelers who aspire to be earth-friendly and who wish to contribute to local communities while traveling often participate in ecotourism. Green-friendly and chic, ecotourism is a growing industry around the world. Many resort destinations in Mexico have made the eco-friendly switch. The country's beautiful, varied natural landscape provides the perfect background for the discriminating ecotourist. Consider these five beautiful resorts when planning an eco-friendly trip to Mexico.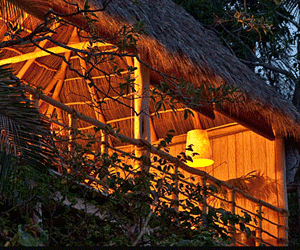 Xinalani Retreat
Located on Banderas Bay near Puerto Vallarta, this serene resort is surrounded by both the Pacific Ocean and a lush jungle. Xinalani Resort is a small hotel composed entirely of high-class suites. Designed to accomodate wellness retreats and group workshops, this retreat provides the perfect combination of luxury and serenity. Guests can enjoy being close to nature without sacrificing the conveniences of modern living.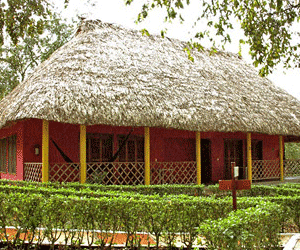 Escudo Jaguar Hotel
Located on the Usamacinta River in Frontera Corozal, Ocosingo, in the state of Chiapas, this beautiful resort offers camping areas in addition to single, double and triple rooms. This stunning ecotourist resort is operated by a group of native people called the Choles. The owners have worked hard to ensure that guests enjoy the enchanted land surrounding the Usamacinta in a fashion that is eco-friendly and beneficial to the local economy. Unique, delicious local dishes are served at the hotel's on-site restaurant. Visitors can swim, hike and explore nearby archaeological sites while staying at Escudo Jaguar Hotel.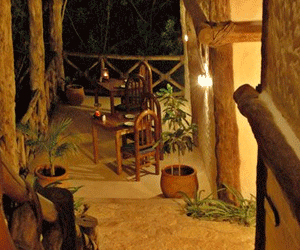 Xaloc Resort
Situated on beautiful Holbox Island, visitors of Xaloc Resort enjoy an eco-friendly getaway on an incomparable white sand beach. This boutique resort is composed of bungalows that have been constructed with care. The owners of Xaloc Resort have paid careful attention to all the small details that make an eco-friendly getaway a truly remarkable experience. The resort offers a full-service restaurant and beautiful views of the night sky. Visitors can enjoy relaxing, swimming and exploring local craft arts from the comfort of this innovative resort.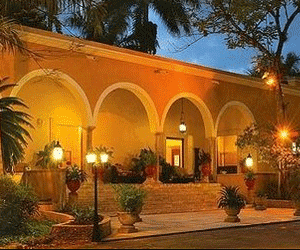 Hacienda Chichen Resort & Yaxin Spa
Visitors enjoy the best of ecotourism and luxury travel at this resort and spa located near Chicen Itza, Mexico. The hotel boasts luxury accommodations and is located in proximity to the many Mayan archaeological sites of the Yucatán Peninsula. The Yaxin Spa provides a variety of holistic services inspired by Mayan culture to help guests relax and unwind. The Hacienda Chicen Resort staff are happy to help visitors make arrangements to see local sites and participate in a variety of ecotourist activities.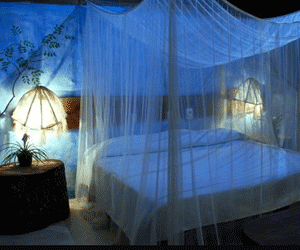 Puerta Calakmul Ecovillage
Travelers who want to explore the jungle will love the opportunities afforded by staying at Puerta Calakul Ecovillage in Calakmul, Campeche, Mexico. The eco-resort is located near the largest archaeological zone in the area and the astounding Calakmul biosphere. Guests are encouraged to relax, unwind and escape from their daily routines when visiting this gorgeous resort. Guests are offered a variety of luxury amenities on-site. Resort staff can assist travelers who wish to make arrangements to explore the many archaeological sites in the area.
If you are seeking a completely different travel experience, book an eco-friendly hotel.