Mexico City is one of the most populous and vibrant modern cities in the world, a melting pot of history and culture, and the epicenter for cutting edge creativity.  Recently named both "The Most Beautiful City in the World" and the "#1 Place to Visit in 2016″,  Mexico City can now add to their list of recognition as being named the sixth World Design Capital –  the first from the Americas to receive such a title.
The World Design Capital® (WDC) is a global movement and program that promotes the use of design to further the economic, social, cultural, and environmental development of the world's cities.
For Mexico City, the WDC designation which will begin in 2018, is an opportunity for its entrepreneurial design community to build a liveable city, embracing old and new in their plans to showcase innovative design in urban planning and for it to serve as a model for other cities.
Some of Mexico City's  most creative talent have already seen their ideas turned into reality, including a bike sharing program and creating urban gardens and parks throughout the city. Projects such as a these, and others designed for social improvement, demonstrated Mexico City's commitment to blending design with development and helped position the city as deserving of the WDC.
As a World Design Capital, Mexico City's regeneration efforts will take place in low-income areas around the city. The year will also include an agenda of activities that provoke thought and action not only among the creative community but the general public.
Mexico City has a powerful story to share on the world stage, as a model for other megacities using design to tackle the challenges of urbanization and to improve the lives of its citizens.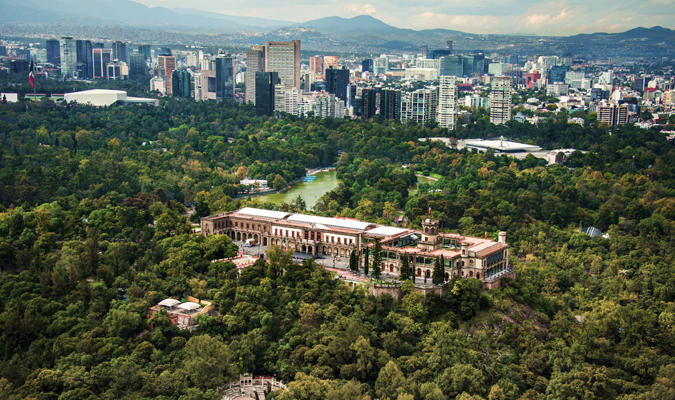 READY TO DISCOVER MEXICO CITY'S ART AND DESIGN?
If you're interested in traveling to Mexico City to immerse yourself in its creativity and design,  browse our sample itineraries below or  contact Journey Mexico today.
Art and Architecture in Mexico City  – This itinerary explores Mexico City's architectural and artistic delights, shown through buildings, murals, landmarks, and museums. Discover the vast array of innovative contemporary 21st works that are contrasted by pre-Hispanic structures and influences.
Mexico City's Emerging Design Scene  – This experience delves into the world of Mexican design where you meet the jewelry, fashion, textile and ceramic designers at the forefront of the city's contemporary art movement. Get a glimpse into what is trending in Mexico and internationally.