OVERVIEW
ITINERARY DETAIL
DATES AND PRICES
Discover the vast array of art and architecture in Mexico City that features pre-Hispanic structures contrasted by contemporary 21st century works.
Built in the 16th century and now one of the world's largest cities, the UNESCO World Heritage City of Mexico City is teeming with culture. From the pre-Hispanic times to modern day 21st century, Mexico City boasts an array of architectural and artistic delights, shown through their buildings, murals, landmarks, and museums. Mexico City is esteemed for having more museums than any other city in the world.
PHOTO GALLERY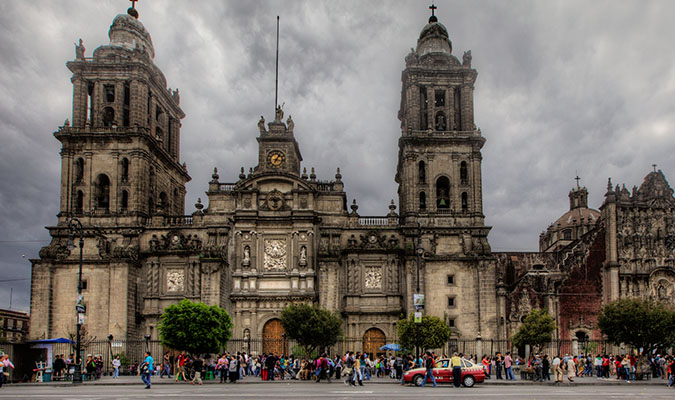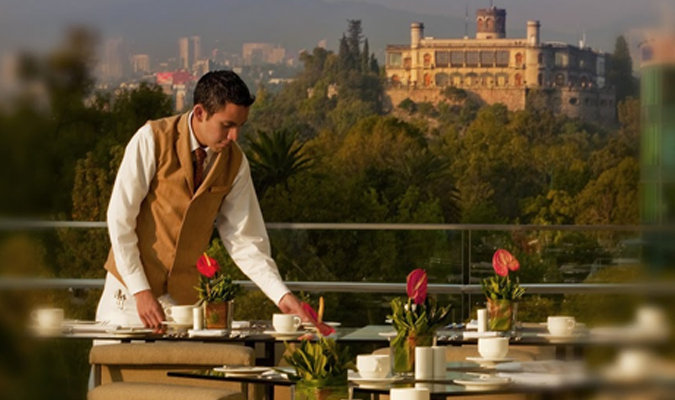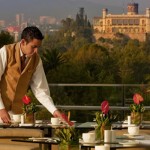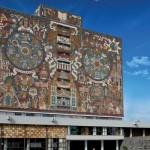 HIGHLIGHTS
St. Regis Mexico City – Enjoy a stay at St. Regis Mexico City, one of the most luxurious accommodations Mexico City with five top-class restaurants, a spa, beauty salon, gym, pilates room and a swimming pool with incredible vistas over the city.
Historic Center – Discover the roots of Mexico's capital which lie in the Historic Center and visit the Palace of Fine Arts
San Angel -Visit this community of brightly painted colonial era homes, mansions and haciendas; the Saturday market is famous for quality art work, handicrafts and pottery
Coyoacan – Wander in this enchanting colonial neighborhood where you can actually feel the tranquility and colonial charm of Old Mexico and visit Casa Azul
Chapultepec Park – Discover a castle that sits atop a hill overlooking the city, which also houses the National Museum of History
UNESCO World Heritage Sites – Visit Luis Barragán House and Studio and UNAM's Contemporary Art University Museum
Day 1: Arrival Day Mexico City
Today you will be met by your driver outside of customs and privately transferred to your Mexico City hotel.
Tonight, you will have roundtrip transportation to and from the Casa Galardi; located on a narrow street of 10×36 meters in Mexico City. The Casa Gilardi is the last house built entirely by the legendary Mexican architect, Luis Barragán and is a classic example of the influential architect's work with European high modernism and his vivid, inspired use of primary colour.
Overnight: St. Regis Mexico City
Day 2: National Anthropology Museum, Museo Jumex and Museo Soumaya
Today after breakfast you will be met by your private guide in the hotel lobby at 9:00 am to visit some most important museums in Mexico City starting with the world-renowned National Anthropology Museum. Your expert guide will add contour and color to the myriad of fascinating exhibits.
You will have some time for lunch (not included) and afterwards your experience continues with a privately guided visit to Museo Jumex and Soumaya Museum. In five floors, its 17,000 square feet of gallery space the Jumex Museum includes sky-lighted rooms for the permanent collection at the top and special exhibitions one level down. The centerpiece of the building's interior is a circulation stairwell of polished concrete walls lined in steel panels painted matte black. It forms part of the Plaza Carso development which also includes the Museo Soumaya; that you'll visit next, with over 66,000 works from 30 centuries of art including sculptures from Pre-Hispanic Mesoamerica, 19th- and 20th-century Mexican art and an extensive repertoire of works by European old and modern western art masters such as Auguste Rodin, Salvador Dalí, Bartolomé Esteban Murillo and Tintoretto. It is considered to be one of the most complete collections of its kind
In the late afternoon you return to our lovely hotel, to relax and freshen up for night in town on your own.
Dinner (meal not included), is suggested at the J&G Grill restaurant located on the first floor of your hotel, inspired by the acclaimed Chef Jean-George Vongerichten (we can gladly assist with making reservations).
Overnight: St. Regis Mexico City
Day 3: Private Mexico City Emerging Design Tour
Today after breakfast, prepare to dive into the world of Mexican design and meet the capital's cutting-edge jewelry, fashion, textiles and ceramic designers. This rare opportunity gives you a glimpse into what is trending in Mexico and internationally, meeting with recognized and emerging designers and learning how their pieces are conceived and created. Visiting designer studios, workshops and showrooms, you will watch pieces being made and learn about the inspiration behind each brand. There is also the chance to buy directly from each designer if you so wish.
This experience is custom designed according to the availability of the designers. You will receive a detailed outline once the trip is confirmed.
There will be a 1:30hr break for lunch in the area (not included), and then continue with the tour.
Upon completion, you will be driven back to your hotel for the rest of the evening on your own at leisure.
Overnight: St. Regis Mexico City
Day 4: Casa Luis Barragan and Studio / LABOR Contemporay Art Gallery
In the morning, ou will meet your private expert guide for an afternoon visit to Luis Barragán House and Studio, now a museum exhibiting Barragan's work that in 2004 was named a World Heritage Site by UNESCO and the only private residence in Latin America to be named so. It was because of its representation of 20th-century architecture, which integrated traditional and vernacular elements and various mixes of philosophical and artistic tendencies of the mid 20th century; it is one of the most influential and representative example of modern Mexican architecture.
The experiences continue with a short walk to visit LABOR, a contemporary art gallery. Founded by Pamela Echeverría in 2010 this space has established its presence not only through solo exhibitions but also reading groups, screenings and an open library (hammocks included!).
Upon completion, you will be driven back to your hotel for the rest of the evening at leisure.
After this full day experience, you may like to escape to the Remède Spa for a relaxing Spa treatment or perhaps a swim in the swimming pool with incredible vistas over the city.
Overnight: St. Regis Mexico City
Day 5: Private Art & Photography Tour
Meet your expert, bilingual guide at the hotel lobby to enjoy a day filled with photography and art.
You will head to Mexico City's Roma Neighborhood for a visit to the ALMANAQUE Photography & Art Gallery, dedicated to contemporary photography. It is a space for the exhibition and sale of international works of both established and emerging artists. The exhibits explore contemporary manifestations of photographic images as artistic devices.
After this visit, you will see interpretations of daily life in Mexico through the years at two more photography galleries.
During this tour you will have time for lunch at one of the amazing restaurants in the area (meals are not included).
This experience is custom designed according to the availability of the designers, galleries, exhibitions and/or museums. You will receive a detailed outline once the trip is confirmed.
Overnight: St. Regis Mexico City
Day 6: Chapultepec Castle – Rufino Tamayo Art Museum, National Museum of History, Museum of Modern Art
In the morning, enjoy a guided visit of the National Museum of History, located in the highest spot of the Chapultepec hill, in the historical Chapultepec Castle. The Chapultepec Castle is the eternal witness of Mexico's history; as it has watched armies, presidents and emperors, who have left a permanent mark on the nation, along with your expert guide walk among its walls, gardens and full of history. After your visit of the castle, visit the Rufino Tamayo Art Museum located within the park, principally dedicated to the former private collection of artist Rufino Tamayo and temporary exhibits of contemporary art. The building was the first major museum in Mexico built with private funds, with Tamayo participating in its design, which won the Premio Nacional de Arte in 1982.
The rest of the day is yours to spend as you wish, we recommend a stroll through Chapultepec Park, down Paseo de la Reforma Avenue admiring the always-changing art exhibitions that lead the way, or visiting the Museum of Modern Art nearby. The Museum of Modern Art has exhibitions of national and international contemporary artists. The museum also hosts a permanent collection of art from Remedios Varo, Gelsen Gas, Frida Kahlo, Olga Costa, Diego Rivera, David Alfaro Siqueiros, José Clemente Orozco, Manuel Álvarez Bravo, Leonora Carrington, Rufino Tamayo, Juan Soriano, and Vicente Rojo.
Important note: last trolley up the hill departs at 4:30pm, although it is an easy walk.
Upon completion, you will be driven back to your hotel for the rest of the evening on your own at leisure.
Overnight: St. Regis Mexico City
Day 7: Mexico City Private Architecture Tour – Casa Pedregal, Capillas de las Capuchinas and Cuadra San Cristobal
Enjoy a full day to discover some of the most representative architecture in the city through the work of the legendary architect Luis Barragán; one of the most important architects of the 20th century and the only Mexican to obtain the Pritzker Prize, the highest award of international architecture.
Luis Barragán is one of the most influential architects of Mexican modernity, his work incorporates not only visual but conceptual aspects; in which elements of the vernacular architecture of Spain and the Maghreb, coexist with iconic elements of independent Mexico.
The figure of Luis Barragán has gained an enormous importance in the field of international architecture. Among his iconic buildings in the city, you will privately visit the Casa Pedregal (formerly known as Casa Prieto) is a private residence that was part of the Jardines del Pedregal, an influential subdivision developed by Barragán. Next you will visit the Capilla de las Capuchinas which is the famous Chapel and Convent of the Capuchinas Sacramentarias, also a masterpiece by the most renowned Mexican architect. You will then visit the Cuadra San Cristobal, which is a combination of the international modern movement, while also presenting the architectural elements of the ranchos and the haciendas of traditional Mexico.
Time for lunch is allocated but not included. Our suggestion is the restaurant "Contra Mar".
Tonight on your last night in Mexico City, we suggest the hotels restaurant Candela Romero; it offers a private and stylish dining space complete with a lounge area and a terrace overlooking Paseo de la Reforma.
Overnight: St. Regis Mexico City
Day 8: Private transfer to Mexico City airport
Private Transfer from hotel to Mexico City airport for Departure flight

Dates
Our trips are fully customized, allowing us to build your itinerary for any time of the year.
Prices
Our custom-tailored journeys start from $800 USD per day for two travelers. Contact us today to discuss your travel desires and design a personalized proposal with exact pricing.
Please note, our pricing guideline is a starting from price and is not necessarily applicable to the suggested hotels contained within the suggested itineraries on this web site. Itineraries are customized prior to final pricing.