Living in Mexico City for over two years, I have seen and experienced a lot but still haven't covered it all.  I usually spend my weekends biking down Reforma, shopping in Polanco, and soaking up the culture in the Centro Historico; this past week, I had the opportunity to explore Mexico in a new, unique way– via segway tour. My segway experience started in Polanco,  crossed Chapultepec by the Museum of Anthropology  and toured down Paseo de la Reforma to El Angel de la Independencia. It was an incredibly fun way to experience the city from a different perspective!
In case you are not familiar, a segway is a personal,  two-wheeled motorized vehicle that you usually see VIPs riding around on.  After watching a safety video, I became bit nervous about getting on the machine; it's all about balance and shifting your weight and to be honest, I can be quite the klutz. As I stepped onto the segway equipment for the first time, my instructor, Ulises, told me I had to have a zen, calm and controlled state of mind. He told me it was necessary to be loose in my grasp and to let the machine and I harmonize together. Sounded silly, but it was true. I quickly realized that you must focus on your every movement and center you whole being. After about 10 minutes of practice, I was ready to hit the busy streets of Mexico City!
As with anything, maneuvering the vehicle became easier with time to the point that I no longer had to concentrate on my body.  By the time I made it to the Museum of Anthropology I went from Beginner to Novice, shuffling around for some pictures and exploring my surroundings.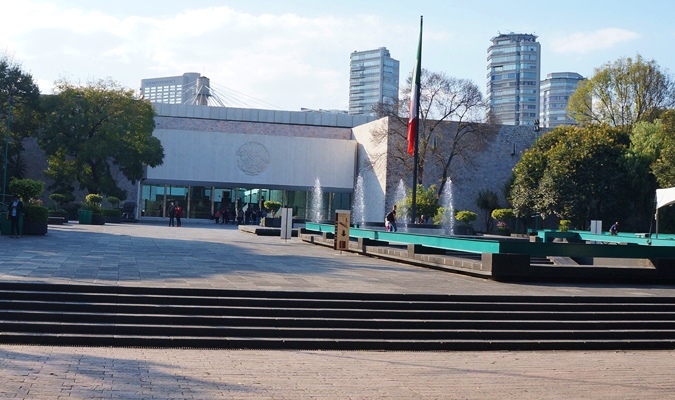 My favorite part was riding down Paseo de la Reforma where you could really pick up the speed! Reforma is one of Mexico City's main avenues and is always vibrant with freshly planted flowers to fit the season, art exhibitions, unique art pieces, and monuments acknowledging important figures. As many times as I've strolled along that avenue, this was the first time I was 'guided' ; the thoughtful explanations and interesting facts allowed me to appreciate the art and see Mexico with a new pair of eyes.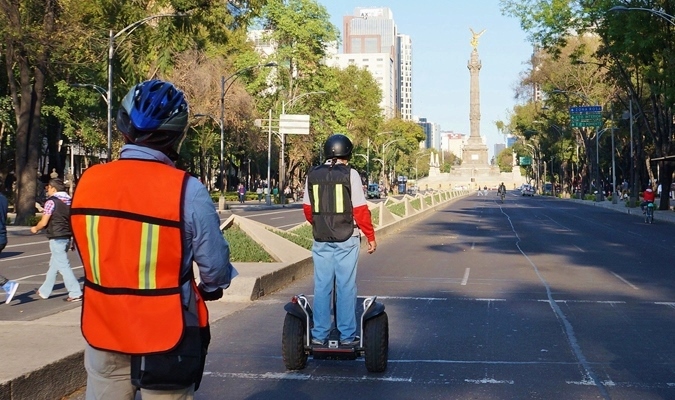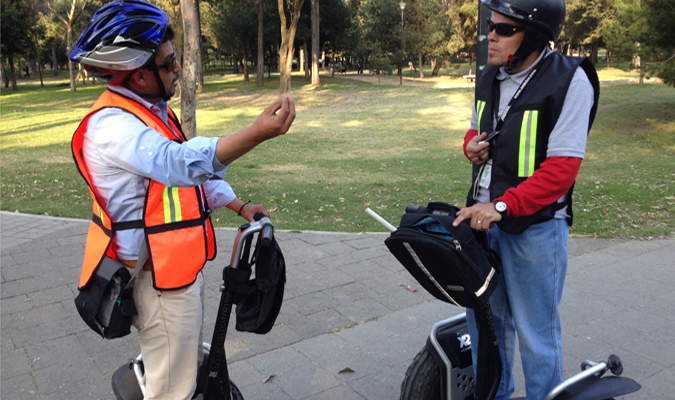 The segway is a great, eco-friendly way to explore Mexico City and an efficient alternative to cars and taxis that battle excessive traffic.
The Mexico City Segway Tour  can be added to any of our Mexico City Private Tours. The route may be customized for a special itinerary or follow the 'typical' paths: Reforma, Reforma at Night, Polanco, Centro Historico, and Coyoacan. If interested on taking a segway tour during your next Mexico City vacation, contact a Journey Mexico travel planner today.