Luxury in Mexico is easy to find, especially when the spotlight is shining on the  200-mile stretch of coastline along Mexico's Pacific Coast called the Riviera Nayarit and the local CVB's effort to market the destination as an upscale region. Riviera Nayarit – Mexico's new hot spot, starts north of Puerto Vallarta's border in Nuevo Vallarta and stretches almost all the way to Mazatlan. The coast is lined with beautiful beaches, hip towns, seaside villages and cultural gems.  The local map highlights 24 towns along this stretch and has numerous high-end branded properties and boutique hotels along the way.
Known as 'Mexico's Pacific Treasure" the Riviera Nayarit has been drawing big investments from upscale hotel chains for some time now. Four Seasons Resort Punta Mita  and St. Regis Punta Mita were the first of luxury branded hotels to enter Nayarit. Apple Leisure Group, based in Pennsylvania, USA, and owners of AMResorts, are nearing completion on two large scale, all inclusive projects, Secrets Litibu and Dreams Litibu. Other properties include Grand Velas Riviera Nayarit,  Occidental Grand Nuevo Vallarta, Imanta Resort,  Hard Rock Hotel Vallarta and Iberostar Litibu.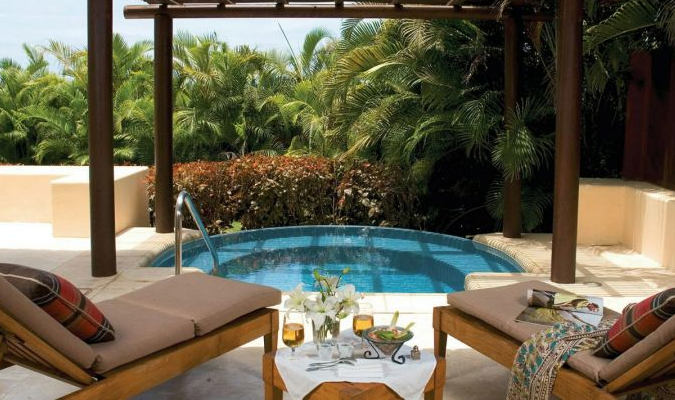 Four Seasons Punta Mita offers seclusion for complete relaxation, pampering services, and puts comfort at a priority.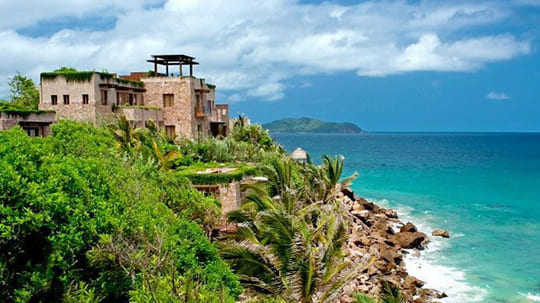 Imanta Resort has 250 acres of property together with a half-mile private beach and a staff dedicated to solely making a vacation experience of a lifetime
According to Marc Murphy, Director of the Riviera Nayarit Convention & Visitors Bureau (as quoted in Travel Weekly), "More than 70% of our 15,000 hotel rooms are in AAA Three Diamond and above properties, and more are coming online this year and next."  The AAA Diamond awards are  bestowed upon only a select group of hotels that offer the finest and most luxurious lodging, surroundings and hospitality. Some hotels in Riviera Nayarit have also been named Five Star Diamond establishments by the American Academy of Hospitality Sciences, a New York based organization that continuously monitors the quality standards of the best tourist destinations around the world.
In the most recent recognition, Riviera Nayarit was presented with the title  'Best Luxury Beach Destination in Mexico' by Travelocity's gnome. In an online competition called The Battle of The Destinations III, Riviera Nayarit won popular vote by a landslide.
Celebrities have been sneaking away to the area for years and many own gorgeous coast-line villas. In addition to the lavish properties, the area boasts  of adventure and nature opportunities as well as the rich culture and the vivid art of the Huichol people, indigenous to the highlands that tower over the coast. Luxury in Mexico without a doubt can be found in Riviera Nayarit.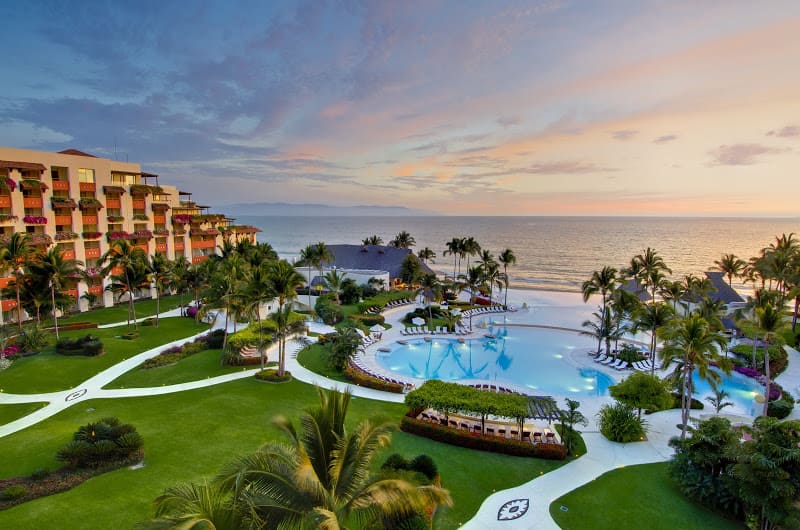 Grand Velas Riviera Nayarit is a treat of lavish beauty and comfort that is also an all-inclusive with exceptional gourmet dining, world-class hospitality, and luxurious hotel accommodations.