As a part of our commitment to the environment and sustainability, our Journey Mexico Puerto Vallarta office participated in this year's International Coastal Cleanup Day!
Our staff members and their families gathered at Playa Boca de Tomates and together with the city hall's Department of Ecology, Biologist Maria Valencia, our efforts covered over a mile (2km) of shore, filling seven large black trash bags with litter and debris!
Playa Boca de Tomates is a beach located at the northern end of Puerto Vallarta and is an important wildlife refuge area. Mostly known by locals, the beach is also home to many sea turtles from June through October. A wild, natural setting within Vallarta's beautiful Bay of Banderas, we hope our efforts help keep this environment clean.
Vianey Gonzalez, our coordinator of the cleanup shares her experience, "It was really exciting to see the team and their families arrive with a really positive attitude. It was a Sunday morning, bright an early at sunrise, and everyone came ready and prepared to help clean the beach and learn about small efforts and changes we can make to in our daily lives to help support our community and avoid unnecessary contamination. We were all amazed with the amount of garbage we were able to collect, most of it was PET dragged from the river during rainy season, and we are excited to meet again to help give back to our local beaches!"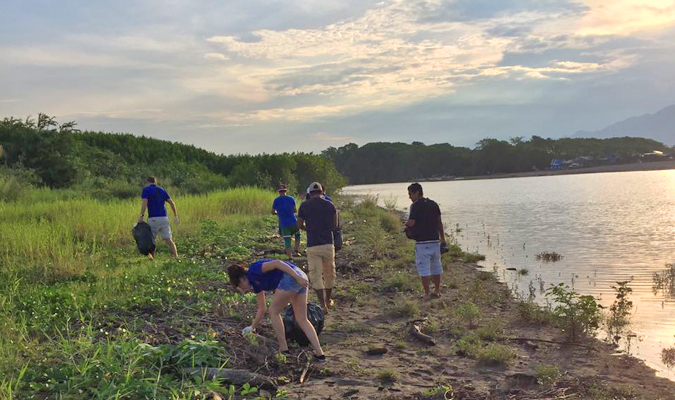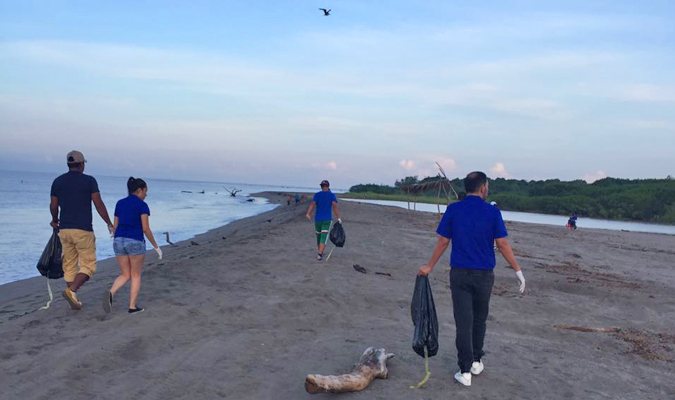 Ocean trash is a serious pollution problem that affects the health of people, wildlife and local economies. On International Coastal Cleanup Day, near 20 million pounds of trash was collected by over a half million volunteers.  You can make a difference. Take the pledge to help turn the tide on ocean trash and fight for a healthy ocean!
Ready to Help Make a difference? Check out these links…
Oceanic Society Encourages Conservation Travel Programs for Travelers Wanting to Make a Difference

Three Ways to Make an Environmental Difference in Mexico