After countless trips to the amazing Riviera Maya and action-packed Veracruz, this past summer we finally decided to head to Baja California Sur on a fun-filled family adventure. Reading about the countless active-adventure experiences available in the region had certainly sparked our interest.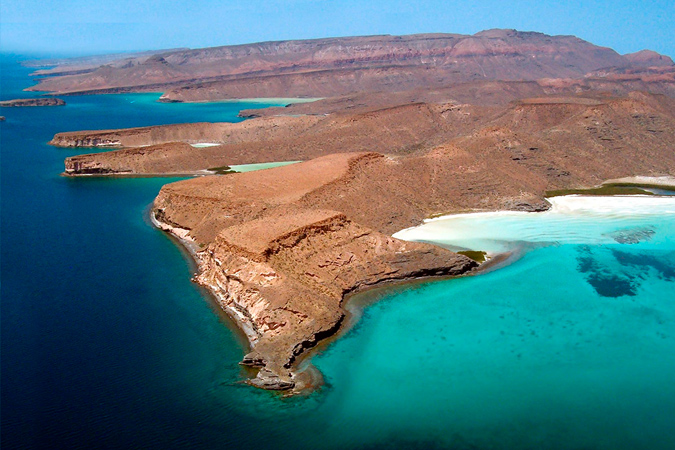 We started off with a direct flight from Mexico City to La Paz, which left us in awe as we had the most dramatic bird´s-eye view of the unique Baja topography; it is unlike anything that we had ever seen. The views are almost unworldly with the juxtaposition of the brown and barren mountain ranges jetting into such dramatically blue waters.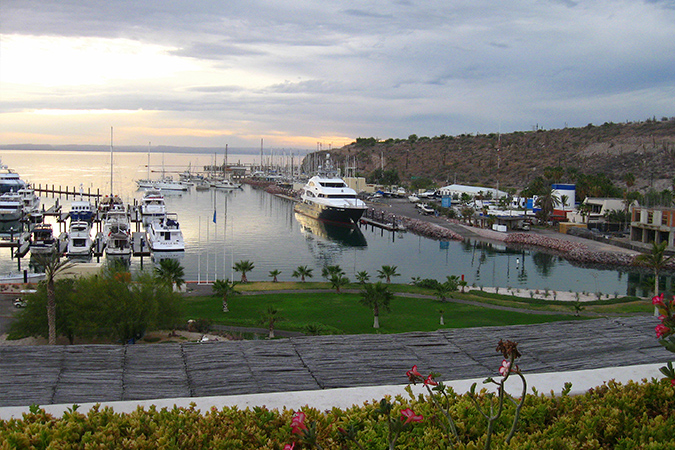 After breezing through the La Paz airport, which is small and very manageable, we headed to the Costa Baja Resort, where we were based for a few days while we explored the area. This property is on the outskirts of La Paz in a fairly new development adjacent to a marina, providing easy access to sailing and boat excursions. Another advantage of being in a nice marina is the easy access to top restaurants, where we enjoyed sunsets and chatted about the day's adventures.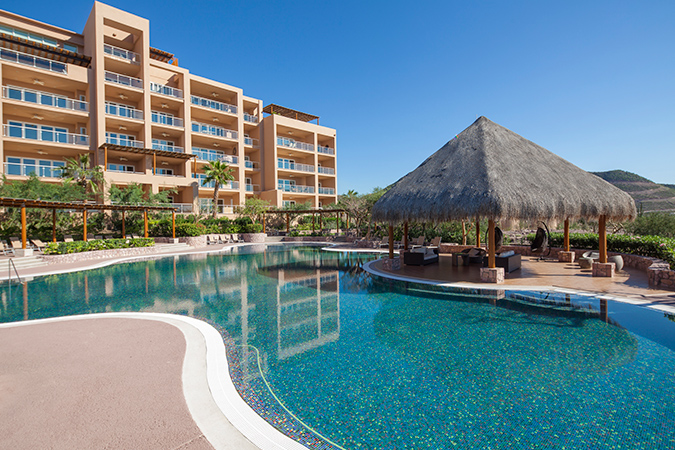 The Costa Baja Resort has spacious rooms, many with ocean views, and two outdoor pools; one of which is located at their beach club and has a shallow area for little ones. The beach club´s restaurant serves yummy, fresh, Baja-style cuisine with an emphasis on local seafood.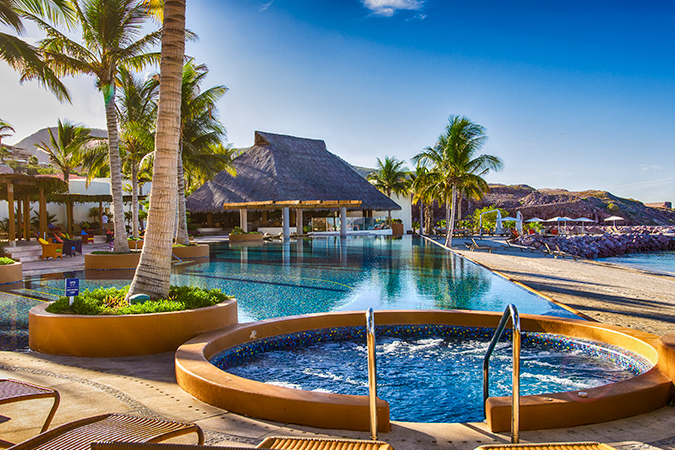 On our first morning, we started off early and hopped on a boat for a private tour of the absolutely stunning Espiritu Santo archipelago, which is protected and part of Mexico's National Park system. As our captain guided us out through the Bay of La Paz, he gave us an educational overview of all the natural wonders that can be encountered in this area—coined by Jacques Cousteau as the "Aquarium of the World. En route to the islands we stopped to visit a sea lion colony were we got off our boat to snorkel with playful sea lion pups and juveniles in their natural habitat.  After this incredible encounter, we continued along the majestic coast of Isla Espiritu Santo, passing tranquil, aquamarine inlets set against rugged rock formations.  Turning into one of the inlets, we headed toward a deserted beach while fish darted beneath the boat.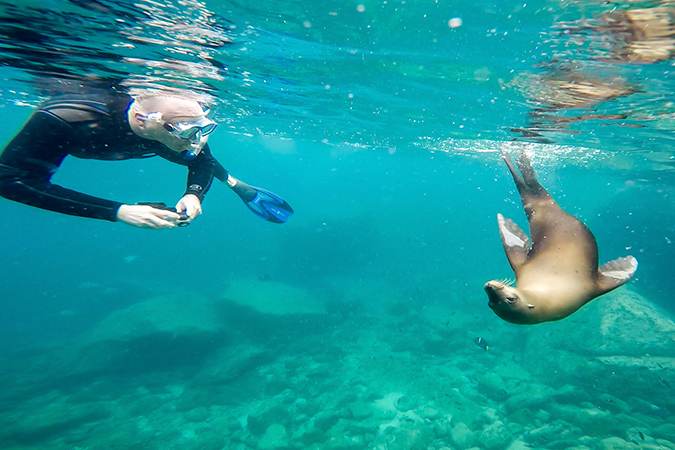 Our guide and captain setup a temporary beach camp while we swam in crystalline waters on what felt like one of the most isolated and pristine locations that I have ever experienced. We enjoyed a delicious lunch and afterward kayaked from the beach over to a small island and back. This excursion offered the perfect combination of adventurous activity and relaxation. On our way back to the hotel, we boated past flocks of nesting birds and a former pearl farm. We learned more about the delicate habitats of the marine life, past overfishing and why the area is now protected.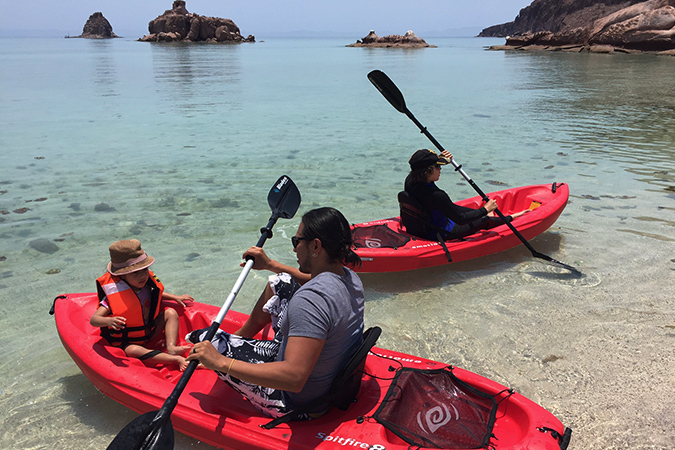 After a day of rest and further exploring of La Paz, we headed out for the hour drive to the historical town of Todos Santos, a true oasis set in the desert landscape. Home to the famous "Hotel California," this small town has attracted many artists, nature lovers and entrepreneurs over the years.  It is a quaint little town, small enough to explore on foot, with delicious restaurants and charming shops.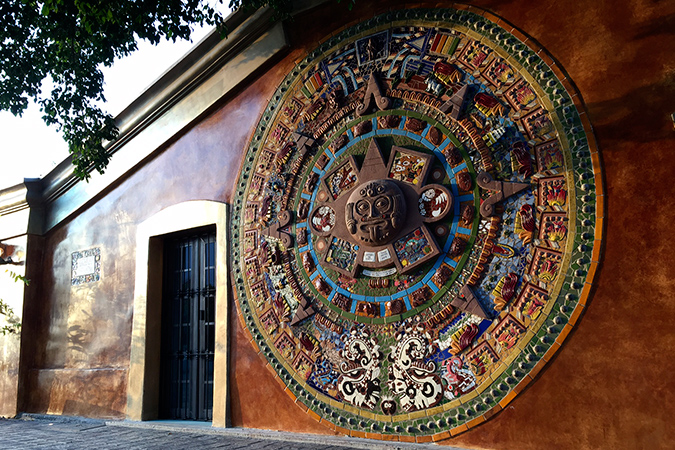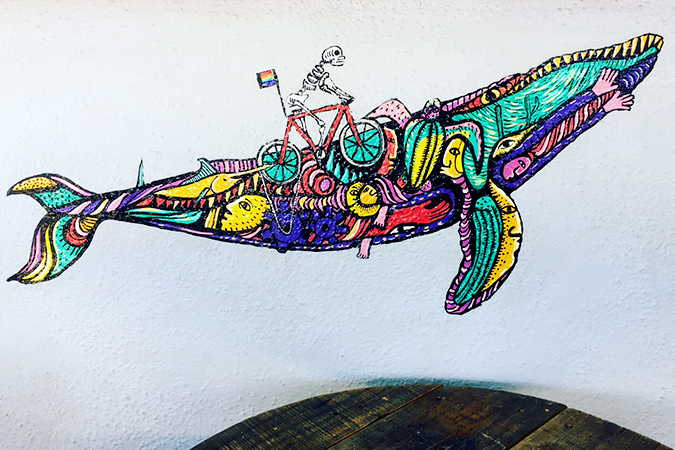 Just outside of town we tried our hand at surfing at Los Cerritos Beach. A sport like no other, we had a fantastic instructor who taught us the basics both in and out of the water. Memories of yoga returned to me as balance, focus and some core strength are necessary to maneuver, get to your feet, and catch that exhilarating "fist wave."  This is absolutely a sport that I will to continue to practice, as it pushed me out of my comfort zone in an exciting way. Humorously, while I struggled to stay upright on the board, my son easily took to the sport and was able to catch wave after wave.
Our adventure continued to our final stop in Los Cabos with a stay at the wonderful One & Only Palmilla, located just outside of San Jose del Cabo. This hotel couldn´t be more perfect when it comes to pampering and family travel. We were greeted with refreshing fruit-infused water upon arrival and introduced to our butler who helped us arrange for a nanny in the evening so that my husband and I could enjoy a romantic dinner at incredible El Farallon restaurant located in The Resort at Pedregal.  Our room at the One & Only was grand, with ocean views and a large outdoor balcony with a lounge. The interior was impeccably appointed, from the embroidered pillows down to the handcrafted leather lamp shades. The property´s Pelican Beach Club was a favorite spot for us.  With one of the best "swimmable" beaches in Los Cabos, we enjoyed swimming and playing in the sand with our children—of course mixed which with taking breaks in our private sun lounge. The resort also has an impressive Kids Club that is complimentary to guests for children from 4-11 years of age; it offers all sorts of fun filled activities. Overall the service at this hotel is impeccable.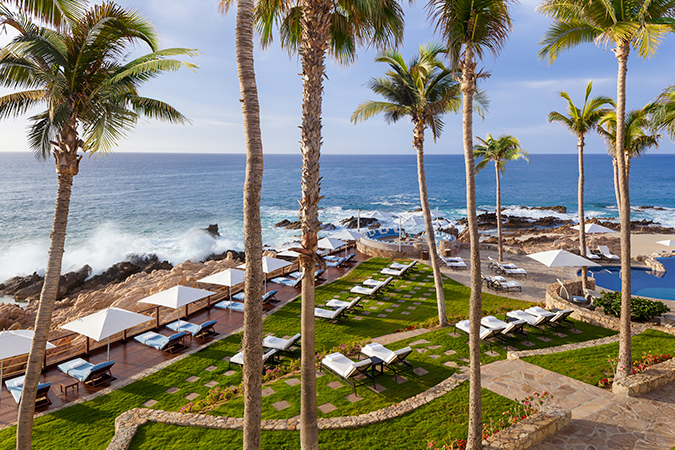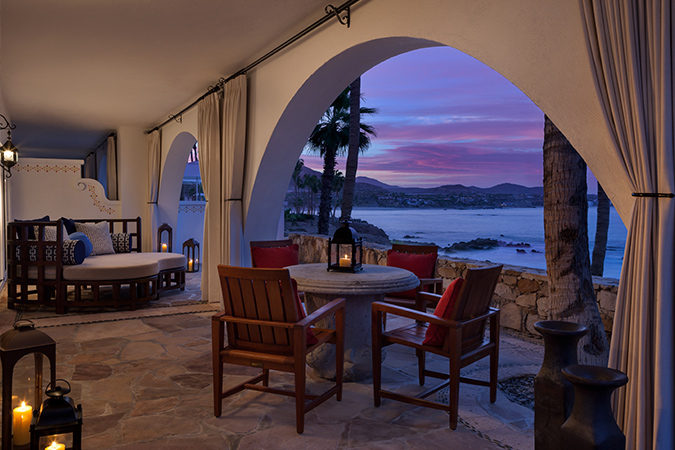 We certainly want to return to Baja California Sur soon, this time to discover Magdalena Bay during Grey Whale season and also to experience swimming with whale sharks in Balandra Bay off the cost of La Paz…hopefully this upcoming winter!