As we enter the new year of 2013 and a new era of the 14th baktun, it is time to start not only planning new adventures and travels — but also completing them! If you're looking for the most exhilarating trips to add to your 2013 Travel Bucket List, Mexico has some of the best!
With a majority of Mexico's destinations deemed safe for traveling and increasingly more tourists visiting, Mexico is back on the map for many international travelers. The world is starting to understand the message that not only does Mexico have incredible beaches and luxurious resorts, it also has a wealth of culture and vast offerings of nature and wildlife. Here are Mexico's most invigorating experiences and destinations to add to your 2013 Travel Bucket List:
1) El Rosario Monarch Reserve
One of the most amazing natural phenomena in the world is the annual migration of the North American Monarch Butterfly. Arriving in late October, they travel up to three thousand miles to their warm wintering grounds in Michoacán, Mexico. The butterflies transform Michoacán's El Rosario Reserve to vibrant shades of orange as they completely envelop the trees and cover the grounds–a truly spectacular sight to see.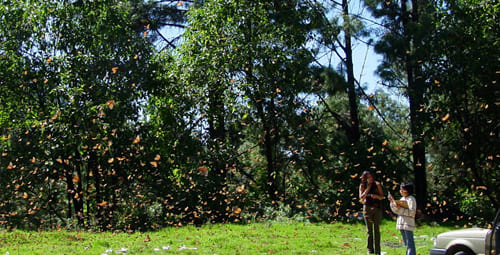 2) Chiapas
Inhabited with lush jungles, exotic native communities, colonial cities  and Mayan archeology, Chiapas is an incredibly diverse state in Mexico. The Sumidero Canyon, with its towering walls and exotic wildlife, is a popular attraction; but not to be missed are the radiating waterfalls of Misol-Ha and Agua Azul within the Lacondon Jungle. Other highlights include San Cristobal de las Casas, appointed one of Mexico's Pueblos Magicos (Magical Towns) which is an extreme contrast from San Juan Chamula and Zinacantan, where indigenous customs and traditions are still very much present.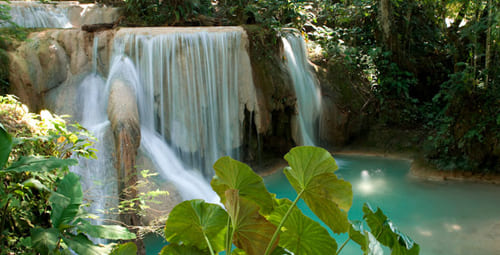 3) Xilitla & The Famous Gardens of Sir Edward James
Hidden in  state of San Luis Potosi, the Magical Town of Xilitla is known for its abundant vegetation and surrealism. Among Xilitla's waterfalls, mountains and tropical rain forest is where an eccentric Englishman, Sir Edward James, decided to create his own fantasy world of surrealist inspiration. Towering concrete sculptures and fantastical figures create a dreamlike castle and gardens that await to be discovered.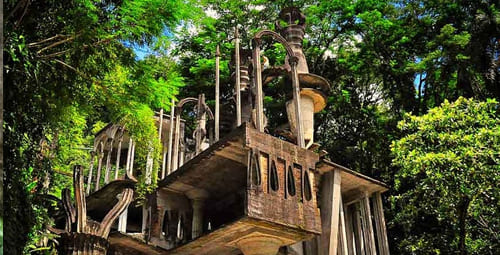 4) Isla Holbox &  Swimming With Whale Sharks 
Isla Holbox is beautiful island off the coast of the Yucatan Peninsula (close to Cancun) known for its white sand, crystal waters, and incredible sunsets. While beautiful to visit any time of the year, it is May through September when the world's largest fish, the Whale Shark, come to migrate. Growing over 40ft in length, they pose no threat to humans, which makes swimming with these giant creatures in the natural habitat a must-do for every adventurer.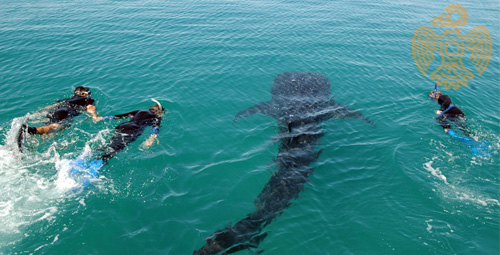 5) Copper Canyon
The largest canyon in North America, Copper Canyon is nearly four times the volume of the Grand Canyon found in the USA.  There are many adventure activities such as hiking, mountain biking  and wildlife viewing but the highlight of this region is the famous Chihuahua al Pacifico Train. Crossing numerous bridges and tunnels, the changing landscapes offer unbelievable photo opportunities.  Along the ride you can stop off to experience historic haciendas, visit the frontier mining outpost of Batopilas and learn about the indigenous Tarahumara traditional culture.