OVERVIEW
ITINERARY DETAIL
DATES AND PRICES
On the eastern side of the Yucatán Peninsula, the Riviera Maya's coastline runs south from the sleepy town of Puerto Morelos, through the buzzing Playa del Carmen, and culminates in Tulum's barefoot luxury. The beachfront Andaz is located in the private, gated complex of Mayakoba, just north of Playa del Carmen. This beautiful resort looks out to the Mexican Caribbean's crystal blue waters, surrounded by nature, and perfectly placed for exploring the area.
Connect with the natural, cultural and historical wonders of the Riviera Maya with this magical 5-night itinerary, based at Andaz Mayakoba. Explore Mayan history at Tulum archaeological site, spot colorful fish snorkeling at Yal-ku lagoon, and swim next to the gentle whale sharks around Isla Mujeres. Find the balance between action and relaxation as you bike and cave at Río Secreto, and enjoy seaview dinners at Andaz, with your feet in the sand.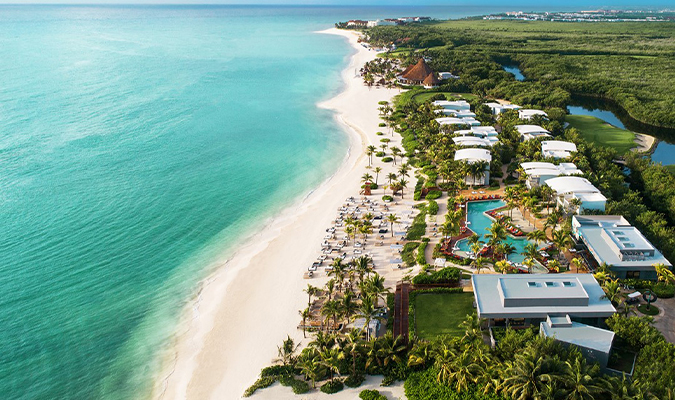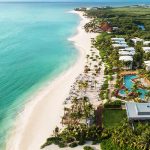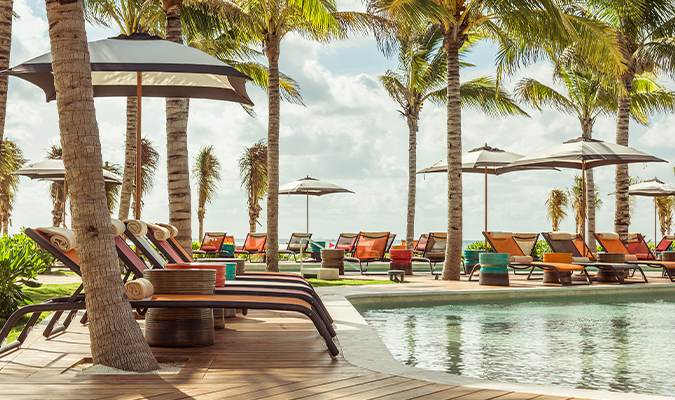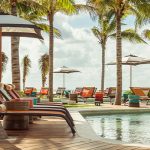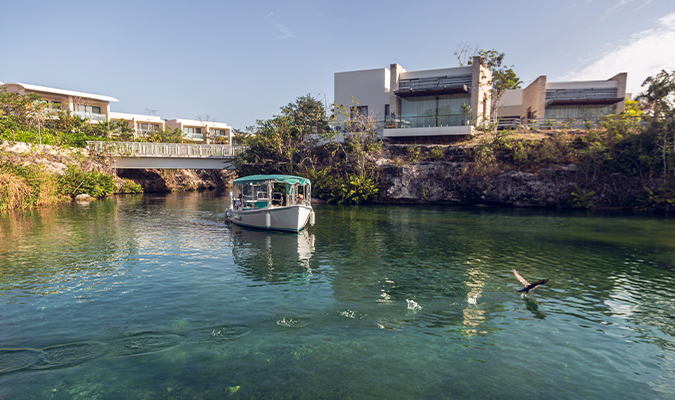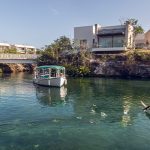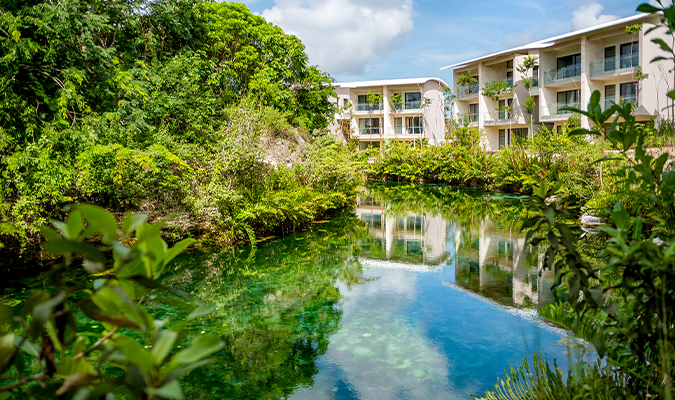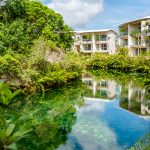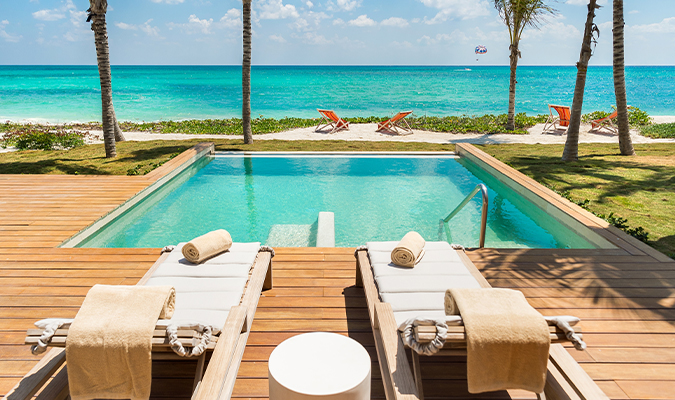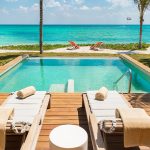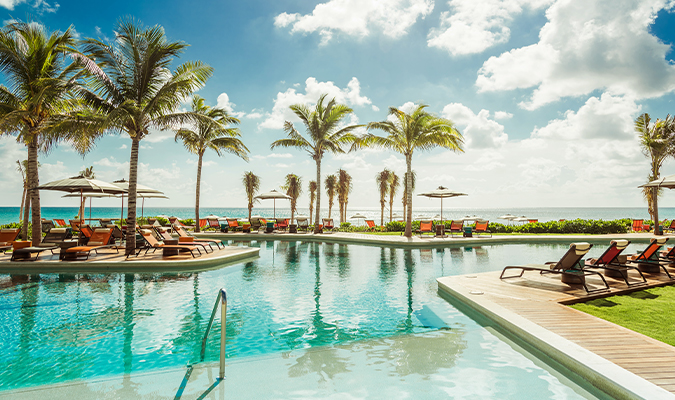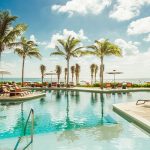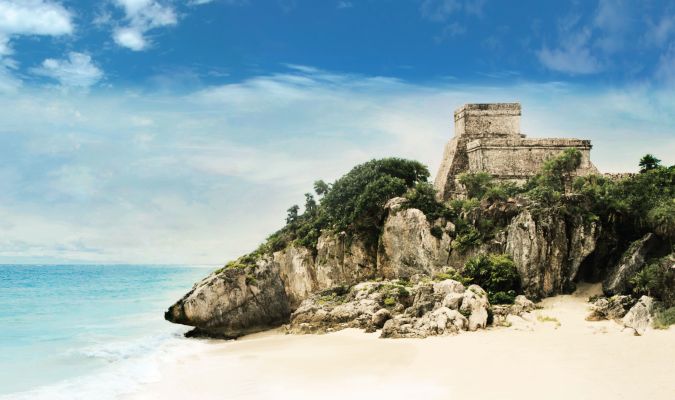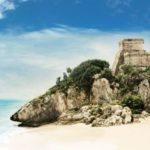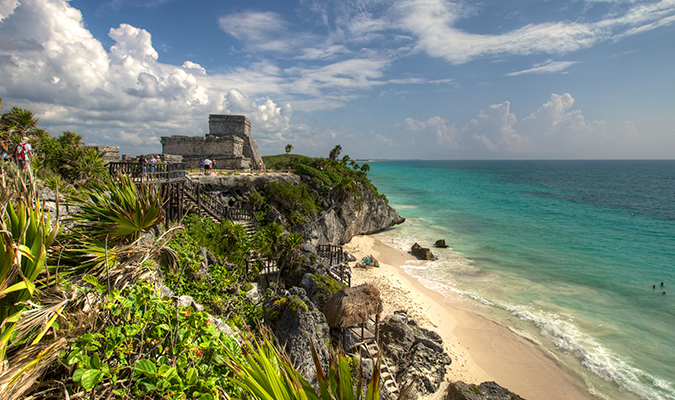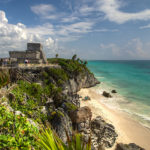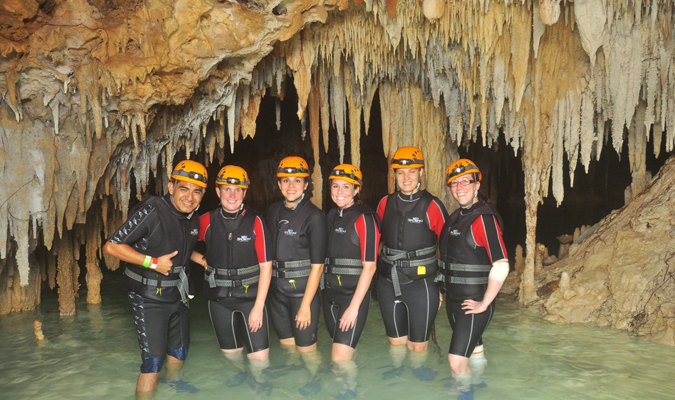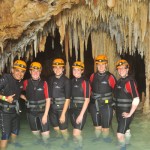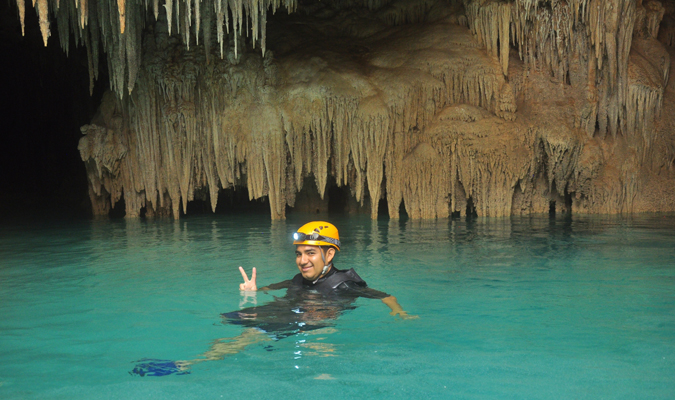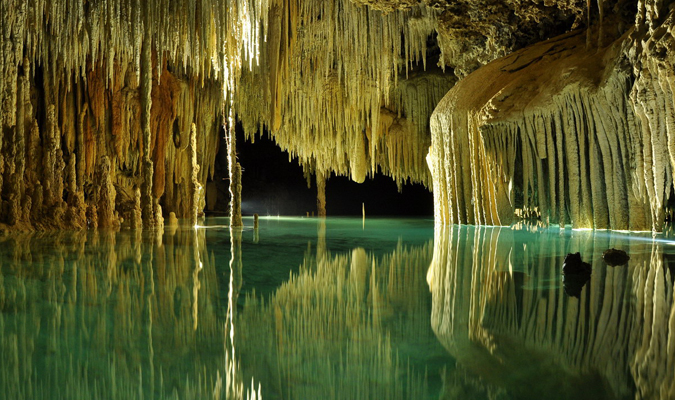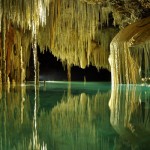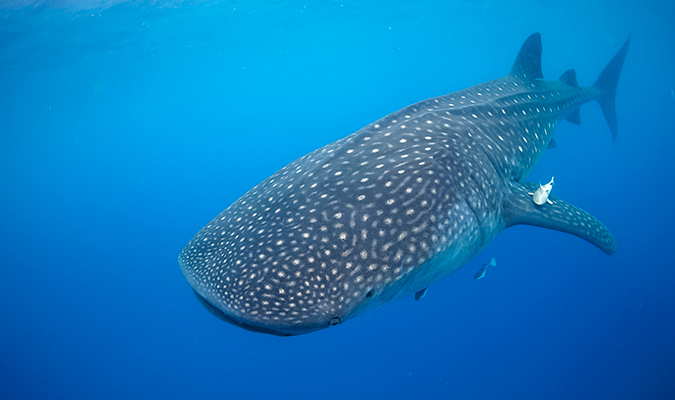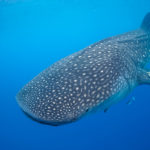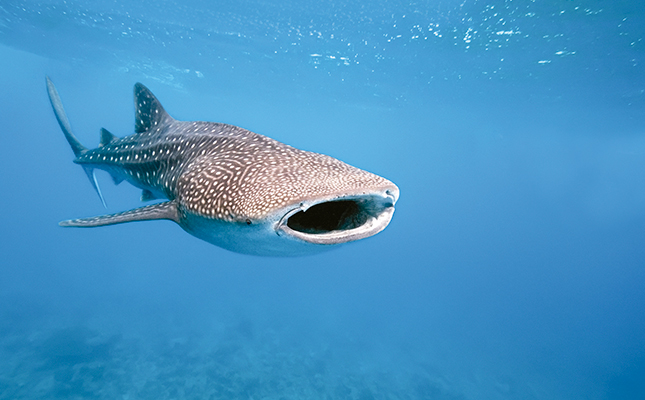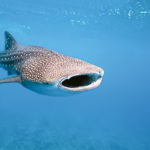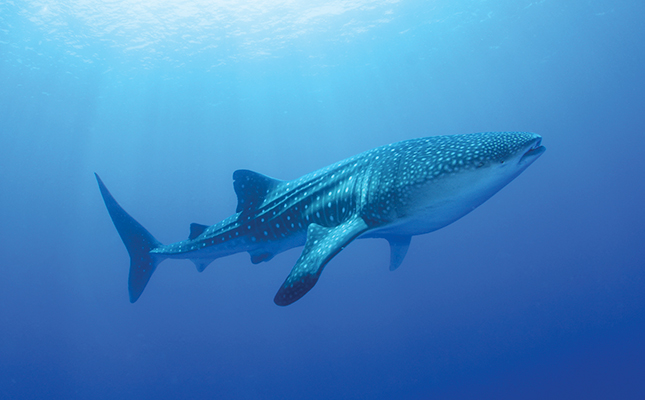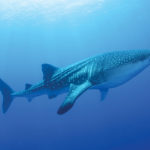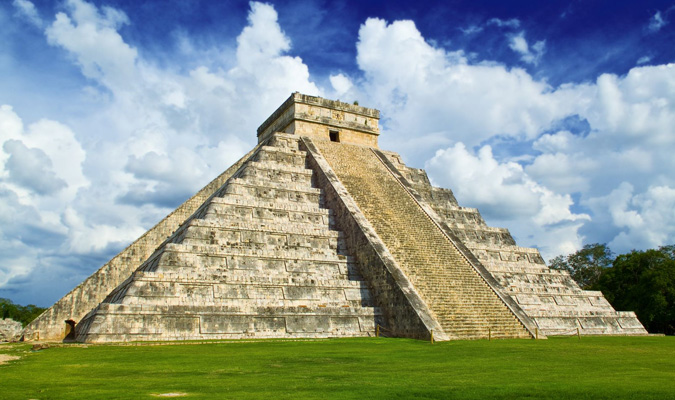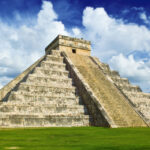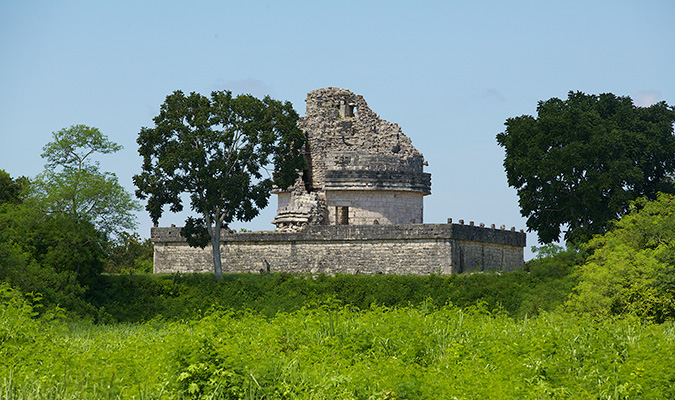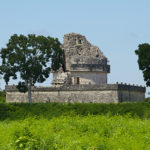 HIGHLIGHTS
Andaz Mayakoba – Experience Mexico's vibrant and stylish Andaz Mayakoba. Located in the exclusive Mayakoba complex in the Riviera Maya, this luxury resort is surrounded by tranquil lagoons and lush vegetation.
Tulum – Explore the ancient city of Tulum with a private guided visit, learn about Mayan history and observe the temples that were built hundreds of years ago.
Rio Secreto – Enjoy an underground adventure exploring at Rio Secreto, an underground cave system, considered by the Mayans to be the entrance to the Underworld.
Chichen Itza – Visit Mexico's most visited archeological site, Chichen Itza, one of the New Seven Wonders of the World.
Day 1: Arrive in Cancun and Enjoy a Private Transfer Playa del Carmen
Welcome to Mexico! Your private driver will meet you after landing in Cancun. Be driven to Playa del Carmen.
Evening Dinner Suggestion at  Sotavento: Inspired by a shipwreck that washed up on the Mayakoba shore and with front-row views of the gorgeous Mexican Caribbean Sea, Sotavento offers a casual ambiance and Mediterranean flavors – fresh seafood, light salads, and gorgeous desserts – all to be enjoyed with your feet in the sand. Take in spectacular views of the turquoise ocean at this sun-soaked daytime venue that turns into an exciting evening experience.
Day 2: Private Tour to Tulum and Yal-Ku Lagoon
To start the day, you will be picked up from your hotel by your private, bilingual guide, and driven to the Tulum Archaeological Site.
Explore the ancient city of Tulum with your private bilingual guide, the only Mayan site with vistas over the Caribbean Sea. As you traverse the archeological zone, learn about Mayan history and cosmology, and observe the temples that were built hundreds of years ago to honor the gods of wind and rain. You will also get the chance to swim in the Caribbean Sea below the site, and see Tulum's iconic "Castillo" from a different perspective.
After your time at the archaeological zone, you'll continue around 35 minutes to the beautiful Yal-ku Lagoon in the Akumal area. Swim and snorkel in the tranquil inland lagoon, where fresh and saltwater mix to create a home for many types of fish.
After a refreshing swim, you will be driven back to your hotel.
Evening Dinner Suggestion at  Tinta del Pulpo: Tinta del Pulpo is open for lunch & dinner, and offers international cuisine, tasty sauces made with local produce and locally crafted artisan beers. The restaurant also offers fresh ceviches, aguachiles, and a variety of desserts including homemade churros and authentic local sweets.
Overnight: Andaz Mayakoba
Day 3: Isla Mujeres Shared Based Whale Shark Expedition with Private Guide on Board
Journey Mexico invites you to take part in this amazing shared expedition. You will be picked up at your Hotel and driven North to Puerto Juarez/Punta Sam where you will be receiving an informative briefing with regards to the Whale Sharks; the rules and the safety.
In any case, you will count with a private exclusive guide that will be for you exclusively – the other guests will share another guide. This is important for you to know as other Tour Operators normally only offer one guide for 8 to 10 guests and since the activity does not allow more than 2 guests at a time in the water with 1 guide you will have to wait much longer for your turn as you will be able to enter the water only 2 to 3 times.
With your private guide, you will feel less pressured as you can perform the activity at your pace, you will be able to enter the water 3 to 4 times and your guide will provide all the attention only to you.
The boat you will be using is an open fiberglass vessel with two outboard engines (total of 400 to 500 horsepower) and that has a roof as well as a marine toilet/changing facility.
Due to the current situation of COVID, it is still pending to see if this activity can be carried out, because according to recent indications from the government, the capacity in the boats will be reduced and could affect logistics and operation.
* Please note: Life jackets must be worn whenever you are on the water. This includes while you are on the boat and swimming with the whale sharks.
Day 4: Mountain Biking & Caving Adventure at Rio Secreto
Your private driver will meet you at your hotel, and you'll be driven to Río Secreto, a natural reserve in the jungle near Playa del Carmen. On this unique expedition, you'll explore the natural beauty of an ancient cave and cenote system that was hidden for hundreds of years.
Arriving to the site, you'll meet your private, specialist guide and receive all the necessary equipment for your visit. You'll start the exploration on mountain bikes, riding through a jungle trail (1.5 km) full of vegetation. Observe and learn about local flora and fauna from your guide as you make your way towards the underground cave system, considered by the Mayans to be the entrance to the Underworld.
Once you arrive to the dry cave you'll continue on foot (1.5 to 2 hours), walking between the light and the shadows as incredible rock formations unfold in front of you. The walk will lead you to a jungle camp, where it's time to enjoy your box lunch and get changed into your underwater gear for the next step of the adventure!
With your expert guide leading the way, you'll continue to swim and walk as you make your way (up to 2 hours) through a semi-flooded cave system or cenote. Admire stalactites and stalagmites reflected in crystal-clear water, as you take in the surreal and otherworldly environment.
After your three-part exploration, you'll return to the jungle camp to change, before continuing back to base camp to enjoy some well-deserved, traditional Mexican dishes.
Once your experience at Río Secreto comes to a close, you'll be privately driven back to your hotel.
This evening you may enjoy a visit to El Pueblito Bar for a vibrant atmosphere with live DJ music, premium spirits, including a first-class selection of tequila and mezcal, fine wines, champagne, and beer.
Day 5: Riviera Maya Private Experience to Chichen Itza
Your personal, expert guide will meet you at your hotel lobby and together, you'll journey to Mexico's most visited archeological site, Chichen Itza.
During the visit, your guide will help you get a feel for what Chichen Itzá was like before the Spanish arrived, sharing fascinating knowledge about the cosmology, religion and everyday life of the Mayans.
One of the first structures you'll see is the iconic "Castillo", or Pyramid of Kukulkan, classed as one of the New Seven Wonders of the World. During the spring and fall equinoxes, the illusion of a figure of a snake can be seen descending and ascending the steps of the pyramid, due to the sunlight's interaction with its ingenious architecture.
Exploring the site, you will learn how duality played a huge role in Mayan cosmology. You'll see the Platform of the Skulls, a monument to both life and death, before heading to the ball court – archeologists are still undecided as to whether the winner or the loser was sacrificed. Observing the carvings there, you can draw your own conclusions. While in the ball court, clap your hands together and hear the sound echo eight times, a testament to the Mayans' architectural prowess. Just outside of the city walls, you will find the cenote where sacrificial drownings took place. Here you will learn about the type of rituals involved and what was uncovered when attempts were made to drain this deep sinkhole.
Optionally (not included) after the site, you may customize your experience to enjoy a refreshing swim in a nearby Mayan cenote´s crystalline waters and relax the afternoon away in a truly unique setting. These natural, freshwater sinkholes were considered sacred to the Mayans and entrances to the underworld.
At the conclusion of the visit, your guide will drive you back to your hotel.
Day 6: Day at Leisure
Enjoy the beauty of the Riviera Maya with a day at leisure. Relax in the lovely surroundings and take advantage of the many amenities and activities available in this tropical paradise. Speak to a Journey Mexico Travel Planner to arrange additional activities or excursions.
Suggested experiences not included:
Sunrise Beach Yoga in Andaz – Let the ocean breeze and rhythms of waves guide you through this gentle yoga by the beach.
Wellness Experience at Naum Wellness & SPA at Andaz
Explore Coba archaeological site
Mayan cenote swimming/ diving
Private catamaran expedition to Cozumel island
Farewell Dinner on the property suggested at Casa Amate: Open exclusively for dinner and serving diverse Latin American cuisine, Casa Amate is one of Mexico's Top 120 Restaurants by Guía México Gastronómic. The restaurant has a unique and sophisticated residential concept designed to resemble the home of an eclectic traveler passionate about Latin culture. The restaurant is built around a courtyard overlooking the resort's surrounding lagoon with a special Amate tree, which gives the venue its name. Each intimate room is specifically designed as one would find in a house including a "Bar Studio", "Library", "Estancia" and the "The Comedor."
Day 7: Playa del Carmen Private Transfer to Cancun
Your private driver will meet you in Playa del Carmen and you will be driven the 60km to Cancun.
Dates
Our trips are fully customized, allowing us to build your itinerary for any time of the year.
Prices
Our custom-tailored journeys start from $1,000 USD per day for two travelers. Contact us today to discuss your travel desires and design a personalized proposal with exact pricing.
Please note, our pricing guideline is a starting from price and is not necessarily applicable to the suggested hotels contained within the suggested itineraries on this website. Itineraries are customized prior to final pricing.