OVERVIEW
ITINERARY DETAIL
DATES AND PRICES
Discover Oaxaca through the unique and traditional festival of La Guelaguetza. Experience and learn all about this celebration with a dedicated and expert guide. In addition to the festival, you will visit incredible archaeological sites in the region and gain a special appreciation for the wonders of Oaxaca.
From bustling and festive city centers to historical sites to rich culture, this sample itinerary presents a unique way to discover Oaxaca. Centered around the world-famous La Guelaguetza festivities, you can fully experience this extraordinary event while also taking in so much more. On this tour, that only Journey Mexico could provide, you'll be led by the area's best guide as you experience the exposed and hidden treasures of this awe-inspiring region.
PHOTO GALLERY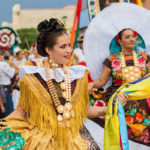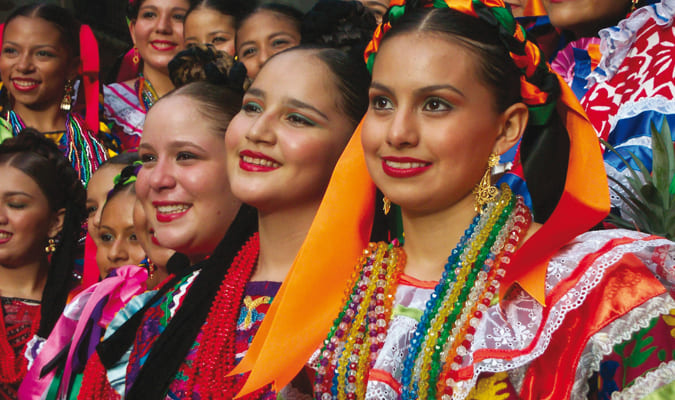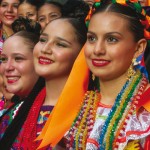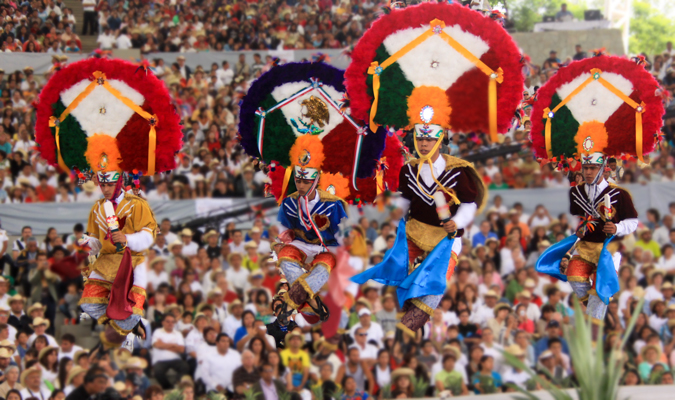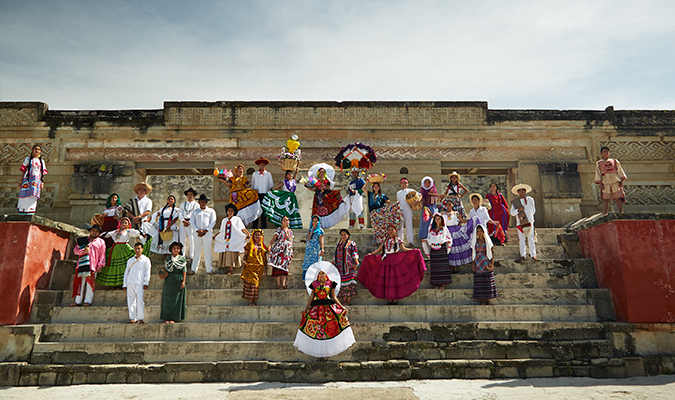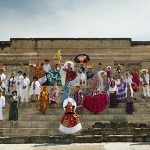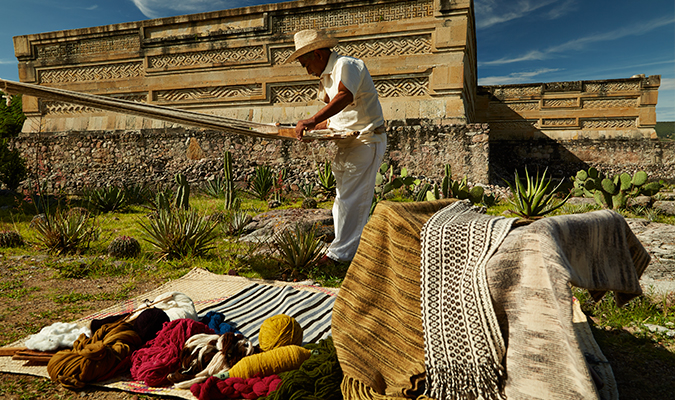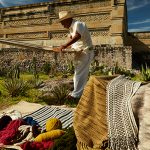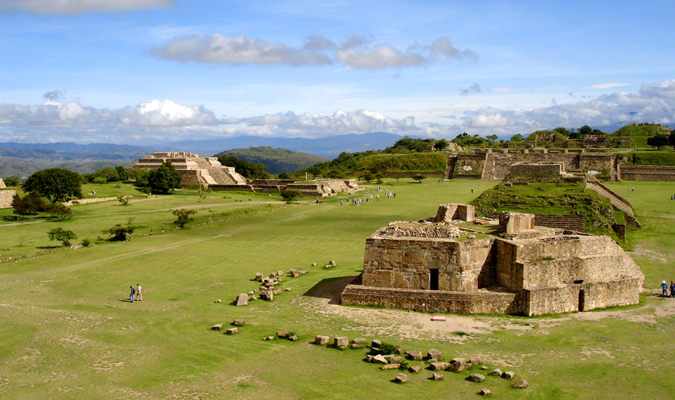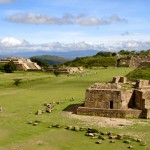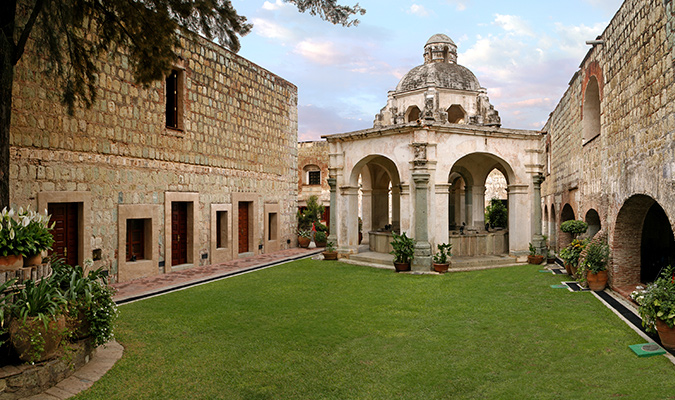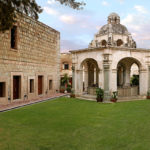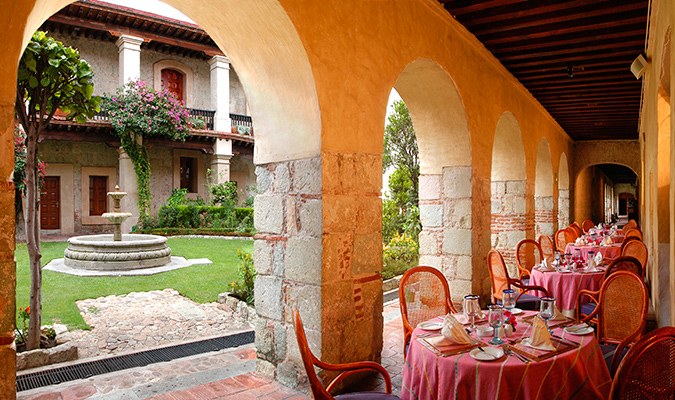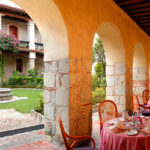 HIGHLIGHTS
Oaxaca City – Immerse yourself in the fascinating mixture of Colonial Spanish influence and indigenous cultures found in Oaxaca
Celebrations Preceding La Guelaguetza  – Witness the colorful and festive events and cultural displays preceding La Guelaguetza
La Guelaguetza Festival  – Experience one of the most spectacular cultural events in Oaxaca—a beautiful festival in which various Oaxacan communities come together and celebrate the diversity of their traditions and cultures
Monte Alban  – Visit this majestic and important archaeological site in the Valley of Oaxaca
Day 1: Arrival to Oaxaca
Arriving to Oaxaca, you will be transferred to your charming hotel near the city center—your home base for the next five days and nights of discovery.
Overnight: Hotel Quinta Real Oaxaca
Day 2: Oaxaca City Tour & Orientation
Your personal and expert guide will meet you at your hotel at 9 a.m. to lead you through the colonial city of Oaxaca. Walking its cobbled streets, observing its vibrant squares, colonial structures and numerous churches, you will learn about Oaxaca's historical and cultural importance.
You will be guided through the central plaza (Zócalo) to the largest central market in Oaxaca, where you will learn about the different handicrafts of Oaxaca before sampling delicious and unique foods such as Oaxacan cheese and cooked grasshoppers. Next you will head to the traditional chocolate mills to see how they produce this indigenous treat and taste some of Oaxaca's specialty chocolates. Enjoy this time learning all about the area as an introduction to the special Zapotec traditions and events that will be celebrated during this week.
Overnight: Hotel Quinta Real Oaxaca
Day 3: Monte Alban & Afternoon Parade Celebrations Preceding La Guelaguetza
Early this morning, accompanied by your expert guide, you will visit the stunning archaeological sites of Monte Alban, which have been inhabited by three different indigenous Mexican tribes throughout time. Only nine kilometers west of downtown Oaxaca, Monte Alban is the most important archaeological site in the Valley of Oaxaca and one of the most compelling in Mexico. This ancient site was inhabited over a period of 1,500 years by a variety of people and cultures including the Olmecs, Zapotecs and Mixtecs, creating a very unique history.
On this night, back in the city, your guide will escort you through the jubilant streets to a colorful and remarkable parade as it winds through this beautiful city.  This energetic ceremony brings together dance groups from the seven regions of the state of Oaxaca.  They use the procession as a way to introduce themselves to the city—dancing in vibrant outfits through the city led by their regional brass bands blasting traditional and regional songs.  Fireworks light up the night, bringing even more energy to this amazing evening.  This is truly a spectacular experience!
Overnight: Hotel Quinta Real Oaxaca
Day 4: Tlacolula, Mitla & Evening Celebrations Preceding La Guelaguetza
On this morning, your insight into Oaxacan culture will deepen through exploration of its history and surviving traditions. You will start by exploring uniquely Mesoamerican traditions of the Zapotec and Mixtec at Mitla and Yagul archaeological sites, before journeying to the city of Tlacolula de Matamoros. Distinguished for its artisans, regional food, and "tianguis" street market, an ancient tradition in Mexico, this city comes alive every Sunday. The Tlacolula Market is one of the most extensive and colorful in all of Oaxaca. Every eight days the main street and adjacent streets, near the established market, are all abuzz with shopping, smells, tastes, colors, textures as people stroll the market for deals and treats.
Back in the city, you are welcome to join your expert guide for an evening stroll around the city to enjoy Sunday celebrations, public events and cultural displays.
Overnight: Hotel Quinta Real Oaxaca
Day 5: Guelaguetza Festival & Zaachila
At 5 a.m. on the day of the main festival, traditional flutes announce the start of the day and people from all over begin to walk up to the auditorium on top of the hill.  At 10 a.m. the grand dance performance of the Guelaguetza begins!
Today is a special day, and your knowledgeable guide will have you ready to enjoy it to the fullest.  A spectacular cultural event, La Guelaguetza, also known locally as "Los Lunes del Cerro" (Mondays on the Hill), is a famous celebration held each July that takes place on two consecutive Mondays.  La Guelaguetza is a unique cultural event dating back hundreds of years, in which representatives from the many communities of Oaxaca come together and celebrate the diversity of their traditions and cultures. Members of these groups gather wearing their traditional clothing and perform folk dances that are particular to their region. The state of Oaxaca is home to 16 different ethnolinguistic groups and is incredibly diverse.
At noon, the dance performances come to an end and the journey continues as you depart for the archaeological site of Zaachila, stopping for a delicious lunch along the way.  One of the last strongholds of the Zapotec people and named after Zaachila Yoo, the 14th/15th century Zapotec leader, you'll learn all about this once powerful Mesoamerican city. You can also explore a local community rich with tradition, life and color as they prepare for local festivities taking place in these more remote communities.
Overnight: Hotel Quinta Real Oaxaca
Day 6: Departure Day
Today you will be privately transferred from your hotel in Oaxaca to the airport for departure.
Dates
Our trips are fully customized, allowing us to build your itinerary for any time of the year.
Prices
Our custom-tailored journeys start from $800 USD per day for two travelers. Contact us today to discuss your travel desires and design a personalized proposal with exact pricing.
Please note, our pricing guideline is a starting from price and is not necessarily applicable to the suggested hotels contained within the suggested itineraries on this web site. Itineraries are customized prior to final pricing.