OVERVIEW
ITINERARY DETAIL
DATES AND PRICES
Eat and drink your way through Mexico City and San Miguel de Allende on this specially crafted inspirational itinerary that is completely customizable. Sample everything from gourmet meals cooked by awarded Mexican chefs, to some of CDMX's most beloved taquerias. You will also have the opportunity to meet the country's celebrated drinks producers with a visit to La Botica for mezcal tasting, a private tour of Cuna de Tierra Vineyard to sample wines, and a personal tasting experience in the world-famous Casa Dragones tequila tasting room.
When you're not delighting in food and drink, explore Mexico's historical and artistic delights with private tours to explore the historic city centers,  a visit to the former home of Mexican icon Frida Kahlo, among other culturally enriching experiences!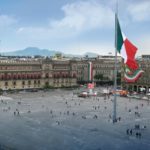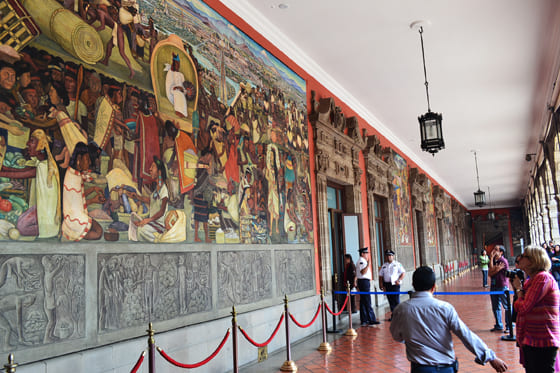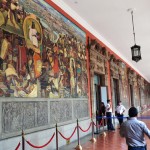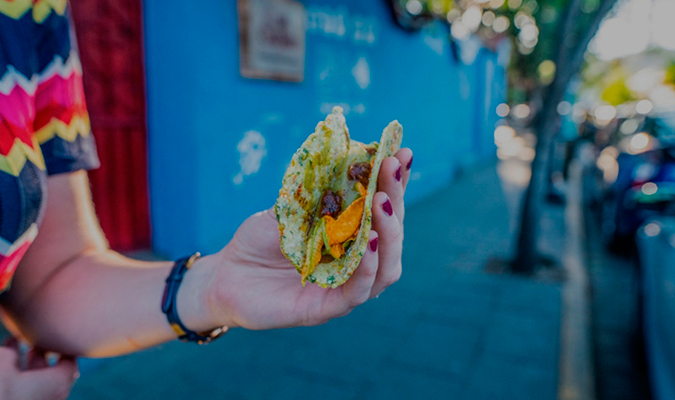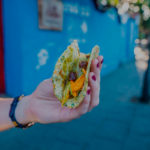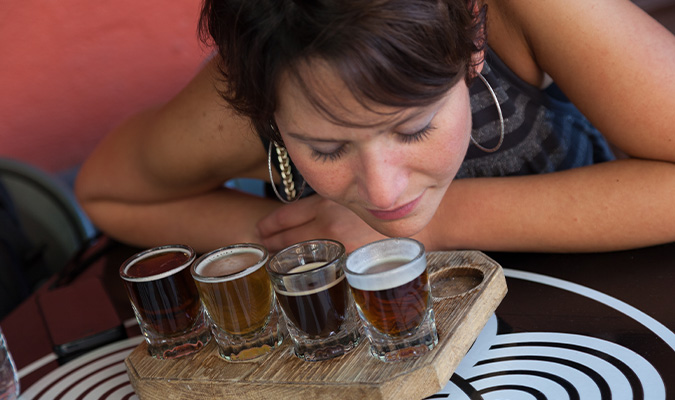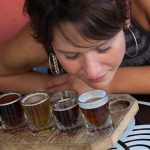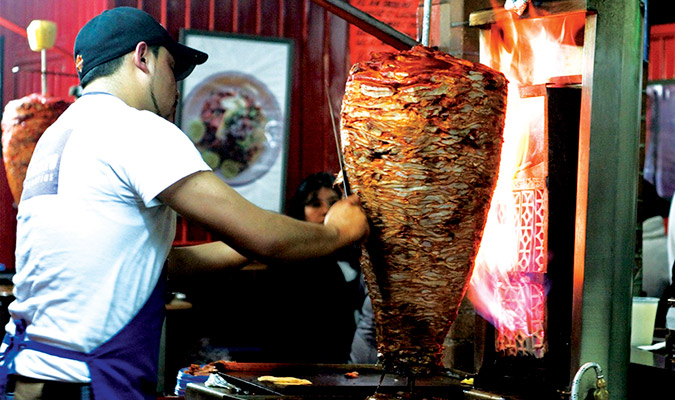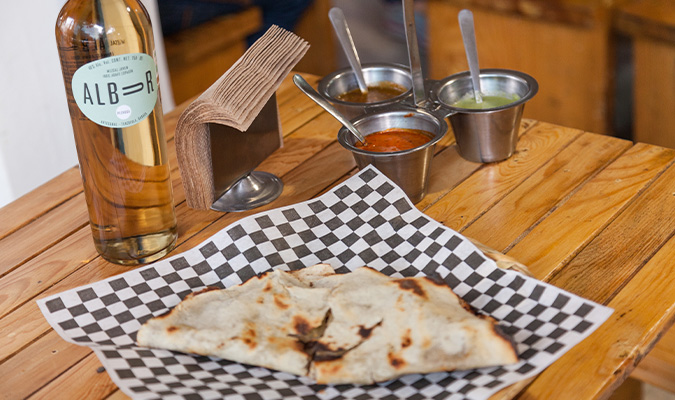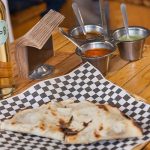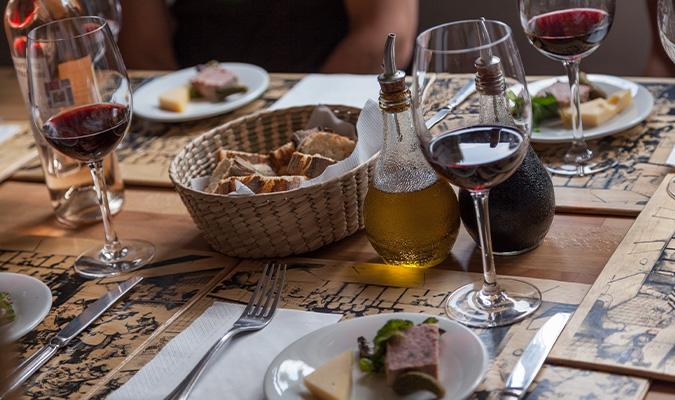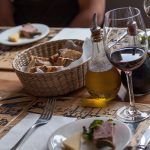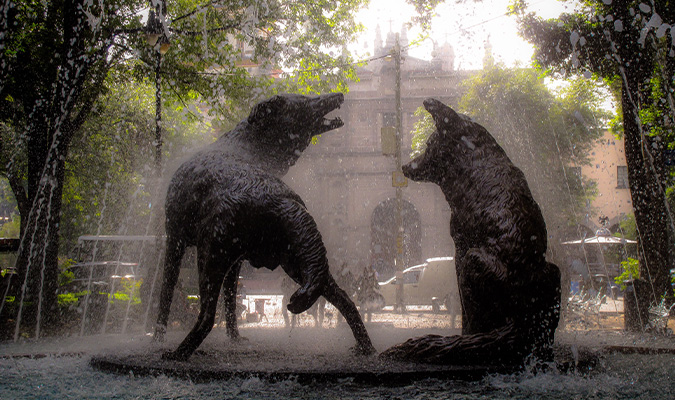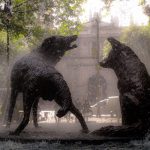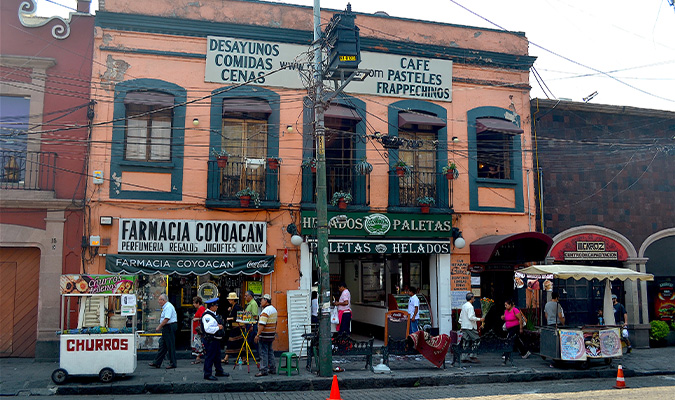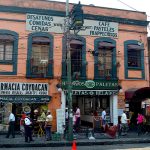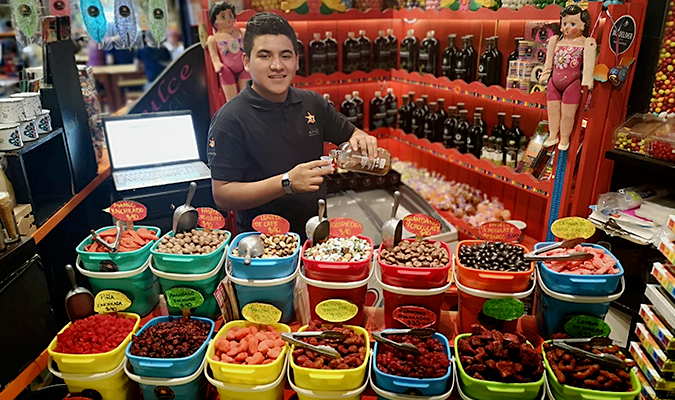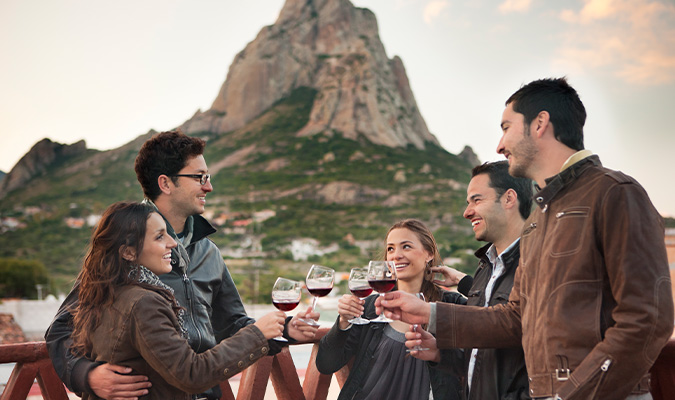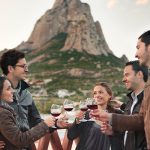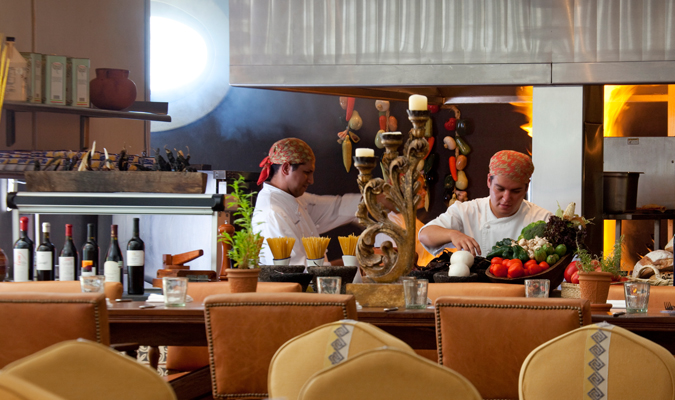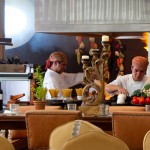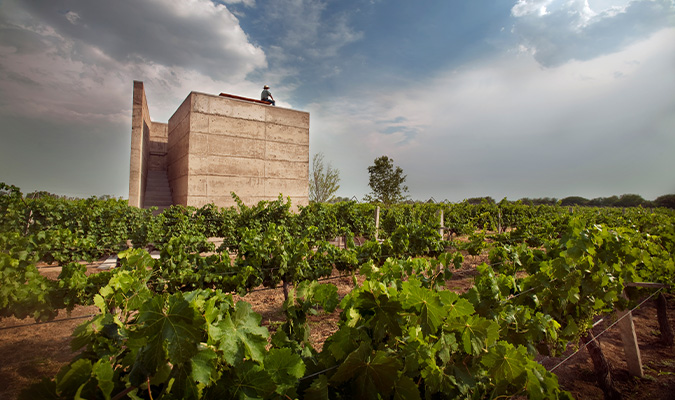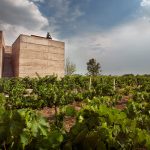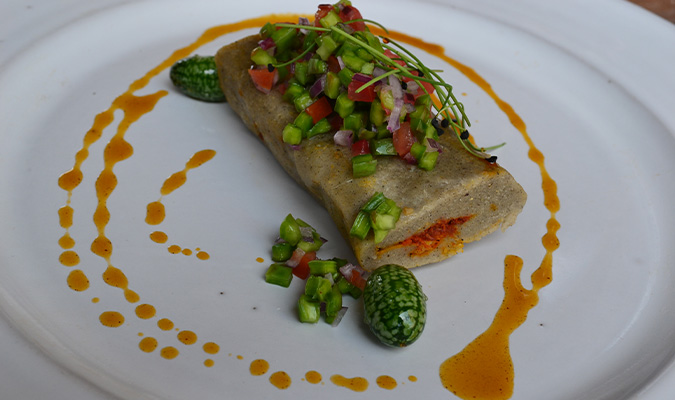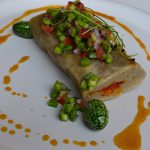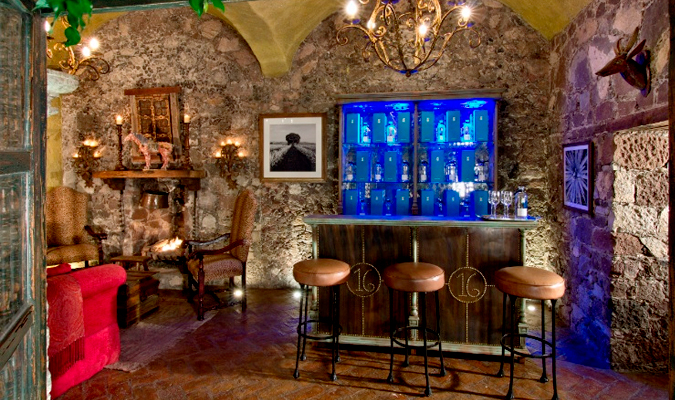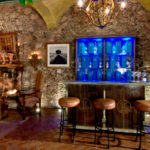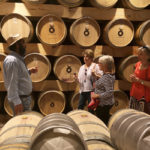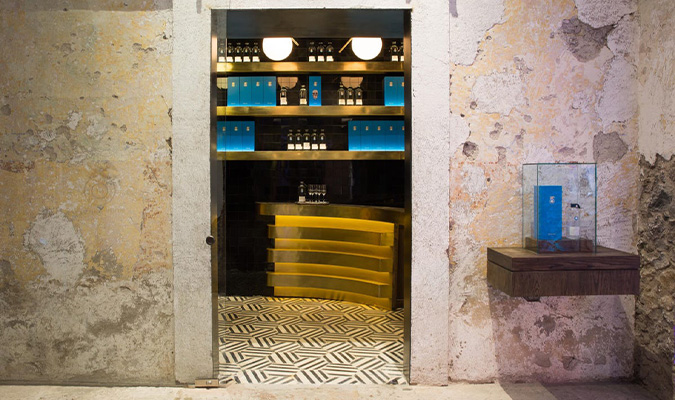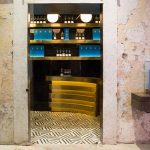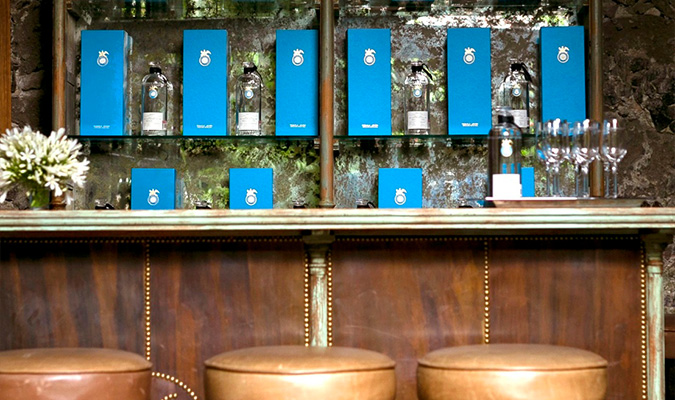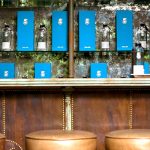 HIGHLIGHTS
Mexico City – Experience one of the world's great culinary cities as a local, eating at its markets and famous taco stands
Bernal – Discover one of Mexico's most picturesque Pueblo Magicos with one of the tallest monoliths in the world
San Miguel Allende – Dive into the bustling historical and contemporary markets of San Miguel de Allende
Wine – Sample wines from the Guanajuato and Queretaro region with a vineyard visit.
Tequila & Mezcal  – Enjoy a private tasting of Casa Dragones Tequila, and sample mezcal at La Botica
Day 1: Tacos, Beer, & Mezcal Private Experience
Enjoy the gastronomic delights of Mexico by sampling three of its most famous exports: tacos, mezcal, and beer. Visit four traditional taco stands (known locally as taquerías) on a night-time tour of some of Mexico City's most famous neighborhoods: San Rafael, Anzures, Roma, and Condesa. Try different taco styles, from the world-famous al pastor to regional delicacies, and wash them down with a refreshing beer (or two!).
Then, accompanied by a mezcal master, a mezcalillero, you will savor the smoky, sweet, and herbal flavors of mezcales. Learn about the cultural and gastronomic heritage of this delicious pre-Hispanic spirit, while visiting La Botica, Mexico City's first mezcal bar. This tour is not recommended for vegans and tasting subject to change.
Suggested Hotel: Four Seasons Mexico City
featuring Fifty Mils Bar on the "World's 50 Best Restaurant" list
Day 2: Private Mexico City Zocalo & Historic Center Tour
Discover Mexico's Mesoamerican, Colonial and Revolutionary history while exploring the historic center of the capital. What is now the heart of this modern city was also once the center of the Aztec world, Tenochtitlan. You will visit the Cathedral built upon the main Aztec temple by the Spanish conquistadors, as well as the painted representation of Mexico's past by muralist Diego Rivera. Taking a walk along some of the center's iconic streets you will arrive at the Palace of Fine Arts where you can explore its varied architecture.
Suggested Hotel: Four Seasons Mexico City
Day 3: Experience Mexico City's Southern Neighborhoods with Market Lunch
Explore Mexico City's southern neighborhoods that feel like small villages despite being part of the big city. Your personal guide will lead you in a full-day exploration of the tree-lined streets of San Angel and Coyoacán.
Walk the footsteps of some of Mexico's most revered artists and writers, including a visit to Frida Kahlo's Casa Azul – a blue house where Mexican painter Frida Kahlo was born and later died, now a museum dedicated to her life. If time allows you will also have a chance to visit the Museum of Dolores Olmedo, a 16th century building with a cohesive collection of fine arts from Diego Rivera and Frida Kahlo, as well as hundreds of pre-Hispanic figurines and sculptures.
For lunch, your guide will lead you on a journey for the senses as you discover the Mercado Coyoacán and sit down to savor the flavors of your meal at this authentic Mexican market.
Suggested Hotel: Four Seasons Mexico City
Day 4: Mexico City to San Miguel Allende with Bernal and Vineyards en route
Today your private driver will take you to San Miguel de Allende with a stop along the way in the picturesque Pueblo Magico of Bernal. Enjoy your meal with a spectacular view of the Peña de Bernal, one of the world's tallest monoliths and treasured natural wonders. Optional stop at a vineyard en route as well for quick tasting of Queretaro's wines.
Suggested Hotel: Rosewood San Miguel de Allende
Day 5: San Miguel Allende Vineyard, Lunch and Wine Pairing
Arriving at the Cuna De Tierra Vineyard, one of the best wineries in the region, you will be captivated by the beautiful landscape and modern architecture as you prepare to sample some of Mexico's best wines and gastronomical delights. With several award-winning labels, Cuna de Tierra vineyard has been a labor of love passed down through generations.
To begin the experience, you will meet the winery's Sommelier at a private reception for a glass of wine atop the contemporary tower, admiring stunning views of the vineyards. You will then hop on a tractor drawn carriage for a privately guided tour through the vineyards, followed by a visit to the winemaking area and cava for an in-depth explanation of the production methods and processes. The experience culminates with a private table reserved at Cuna de Tierra's charming dining room area, where you will enjoy a four-course, gourmet meal with delicious wine pairings, meticulously designed by the Chef, using only locally sourced produce from conscious production methods.
Suggested Hotel: Rosewood San Miguel de Allende
Day 6: Food, Art & Culture in San Miguel Allende with Casa Dragones Tequila Tasting
Today you will meet with your local expert guide for a guided walking journey to discover the insights and local knowledge into some of the most interesting local experiences and sites this beautiful city has to offer. Explore the iconic central plaza, where locals come to gather and chat under the shade of the trees before going inside San Miguel's famous pink church that boasts gothic-style architecture. Your guide will lead you in discovering best kept secrets and wandering through the cobbled streets of this culturally rich town
En route you will stop at the Bellas Artes Art School and Cultural Center, a truly beautiful oasis of peace. To culminate the experience you will also explore the historic Dôce 18 Concept House , a restored space to find the best proposals of art, cuisine, and most exclusive boutiques of Mexican designers and where you will also enjoy a special tequila experience in Casa Dragones' new tasting room. Casa Dragones collaborated with the internationally acclaimed firm Meyer Davis, known for their made to measure approach to design and architecture, to create the intimate Tasting Room, which showcases Casa Dragones' ongoing commitment to Mexican craftsmanship. In a sensory setting, sample distinctive styles of tequila and compare their tasting notes, as you learn about the modern distillery processes used to make this wonderfully smooth elixir. You´ll begin sampling Casa Dragones Joven, a delicate blend of white and extra-aged tequila, before trying another expression of Casa Dragones Blanco, a pure tequila produced in small batches and served refreshingly over ice with a signature grapefruit twist. Finally, you will taste Casa Dragones Añejo Barrel Blend, a distinctive aged blend that´s matured in two different wood barrels.
Your experience will end in downtown for dinner on your own, suggested at Jacinto's or The Restaurant, as the perfect spots to end an exquisite experience.
Suggested Hotel: Rosewood San Miguel de Allende
Day 7: Departure Day
Your private bilingual driver will meet you at your hotel in San Miguel and take you to your departure airport (MEX, QRO, or BJX).
Optional Extension: Horseback Riding at Ranch with Cheesemaking
An activity for the whole family, this full-day horseback riding experience will take you over plains and descending through the Coyote Canyon to La Virgen River before rappelling down the cliff edge on the way back to the ranch. A true ranch-style experience, you will also have the chance to milk a cow, get involved with the cheese-making process, visit the farm animals, hike in the canyon and swim in the river.
Dates
Our trips are fully customized, allowing us to build your itinerary for any time of the year.
Prices
Our custom-tailored journeys start from $1,000 USD per day for two travelers. Contact us today to discuss your travel desires and design a personalized proposal with exact pricing.
Please note, our pricing guideline is a starting from price and is not necessarily applicable to the suggested hotels contained within the suggested itineraries on this web site. Itineraries are customized prior to final pricing.