OVERVIEW
ITINERARY DETAIL
DATES AND PRICES
Delve into Central Mexico´s rich culinary, wine and tequila heritage with this exclusive  itinerary that provides a journey for all of the senses.
This delicious 8 day trip will captivate your senses while in Mexico City, San Miguel de Allende, and the Magical Town of Tequila through personalized private tours, an exclusive tequila tasting, hands-on cooking classes, visits to boutique wineries and more. The tour includes a visit to Mexico City's magnificent Historic Center to learn about its rich and delicious culinary heritage; a lesson on the importance of cacao followed by  100% artisan chocolate tasting; shopping at the colorful San Medellin Market  and hands-on cooking class; tasting wines from the oldest wine producing region in the Americas – Coahuila, Mexico – with a private sommelier;  visiting the art-filled San Miguel de Allende and walking tour of the historic center; a farm to table experience with a market tour and private cooking class; and a tour to two local wineries and  tasting; and  VIP exclusive tequila experiences.
PHOTO GALLERY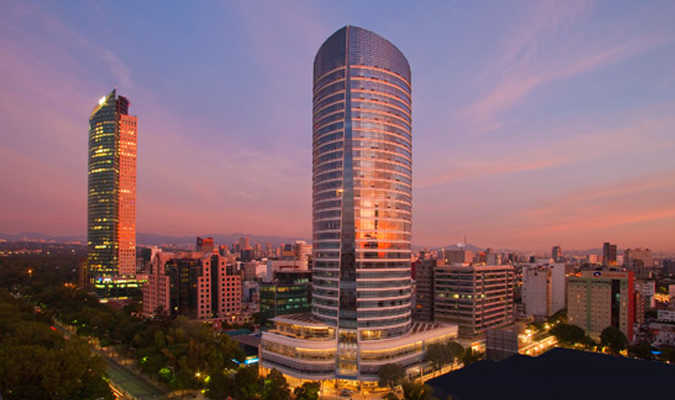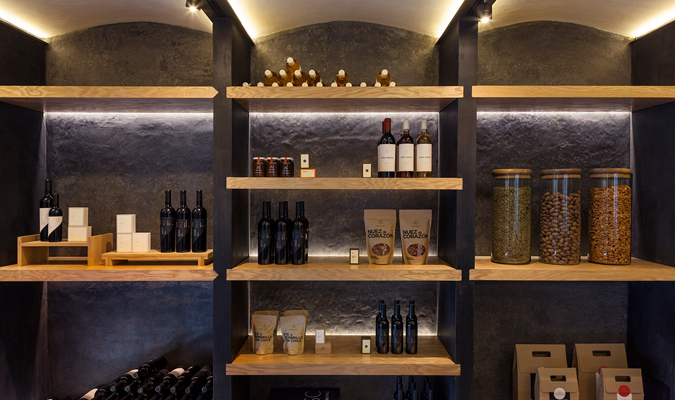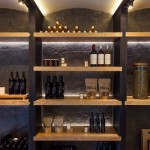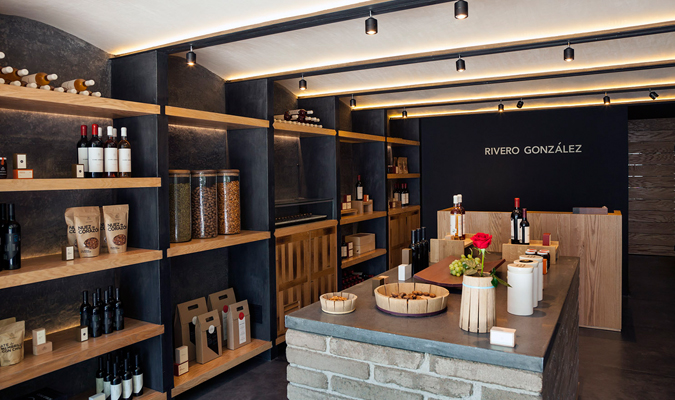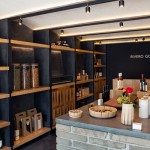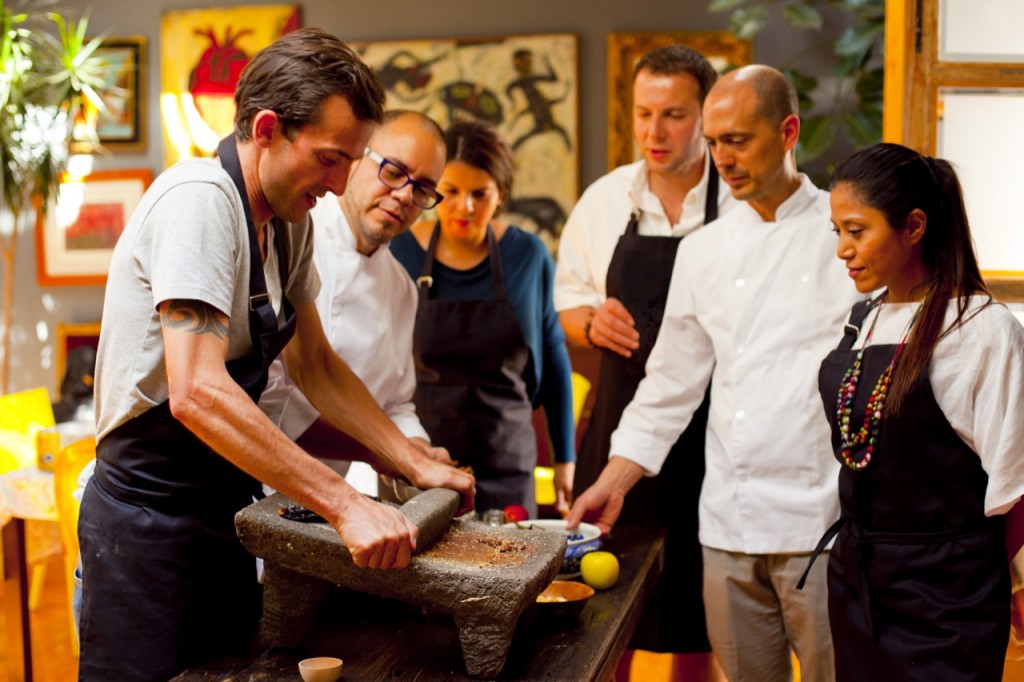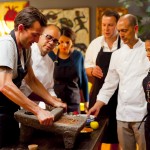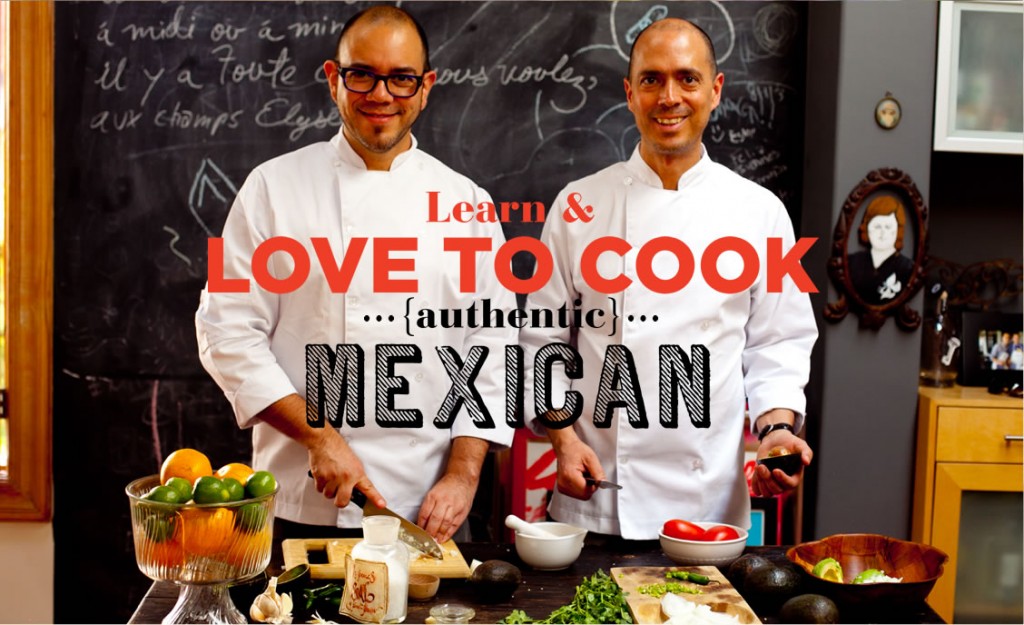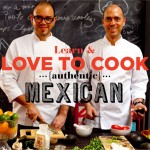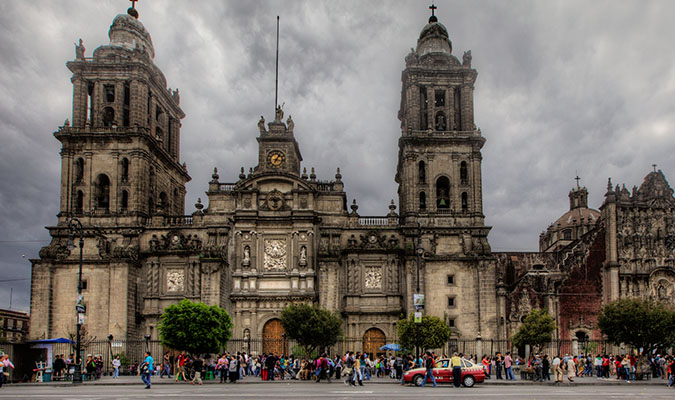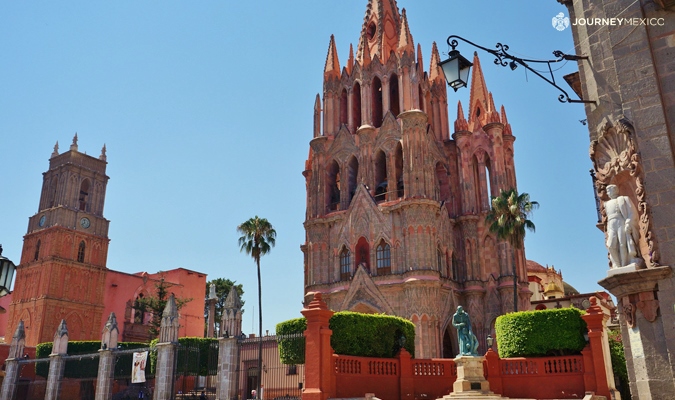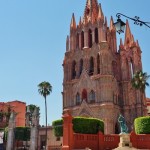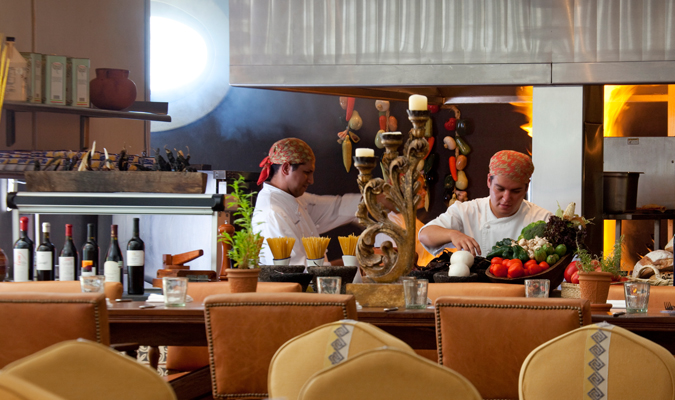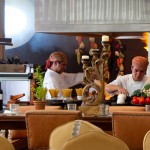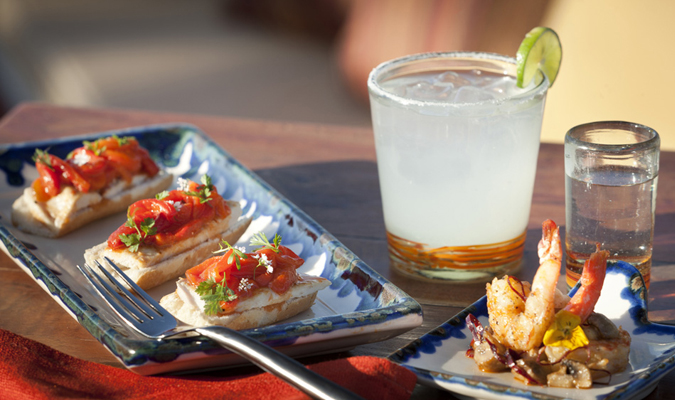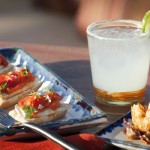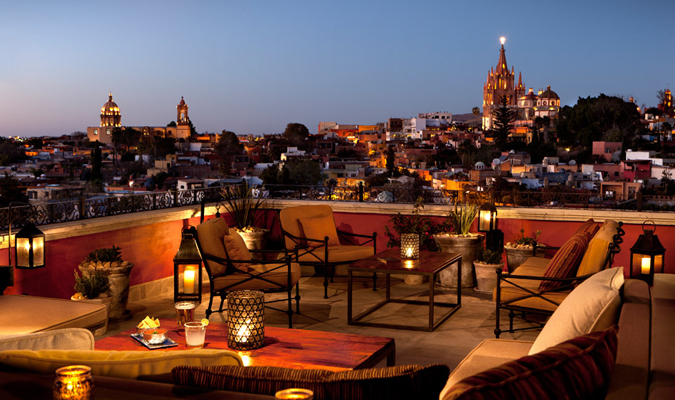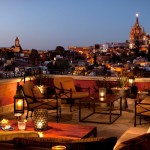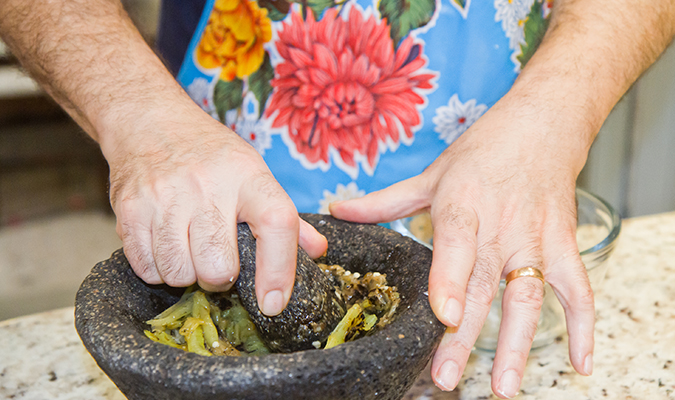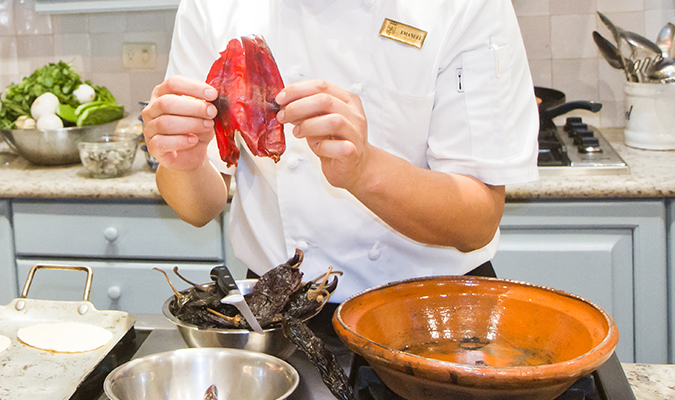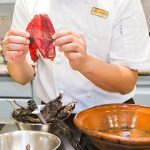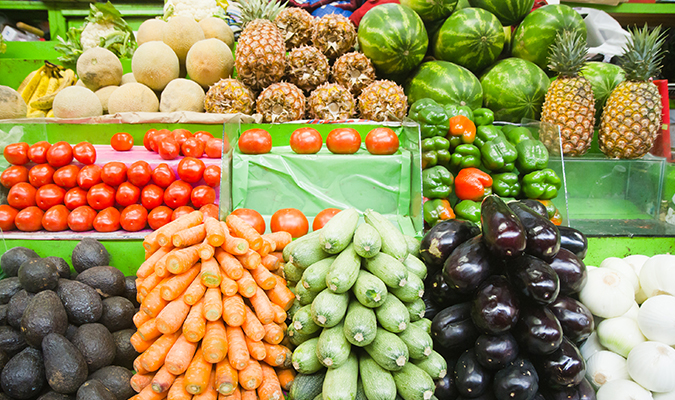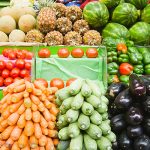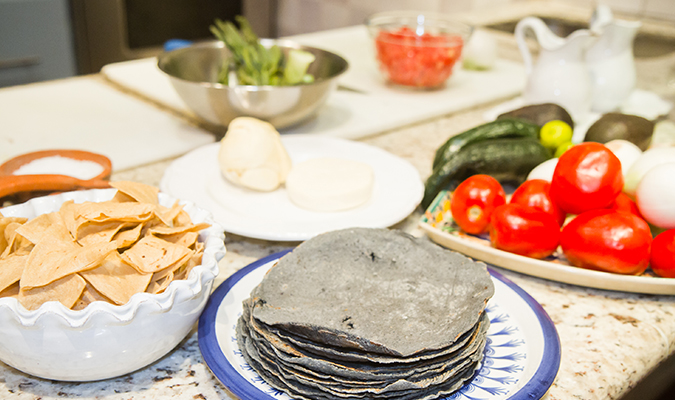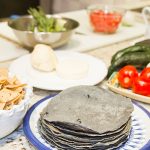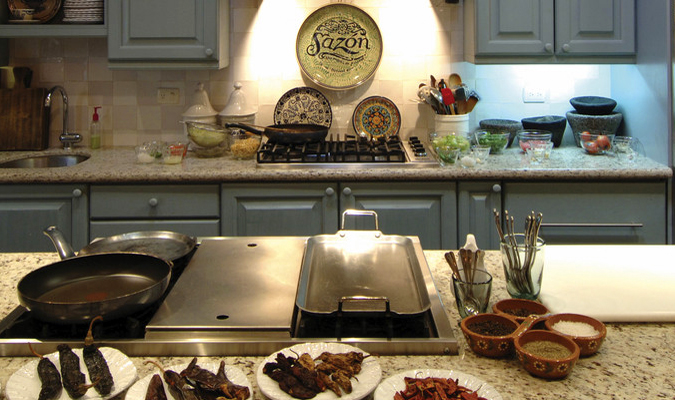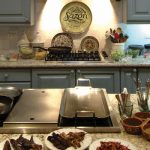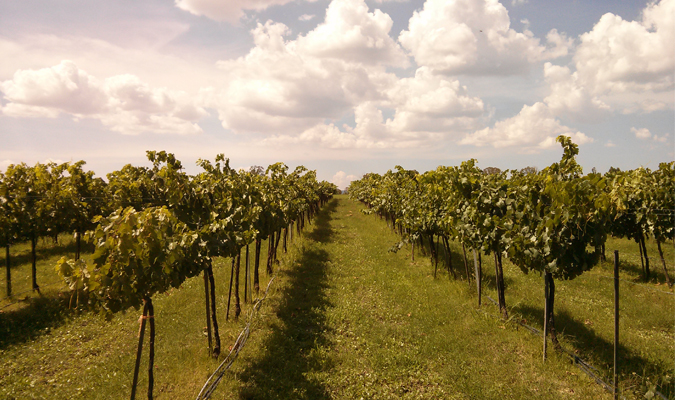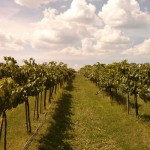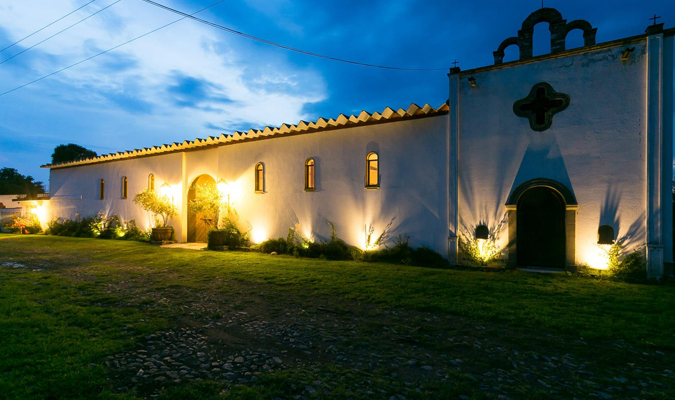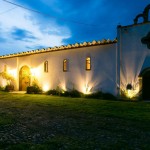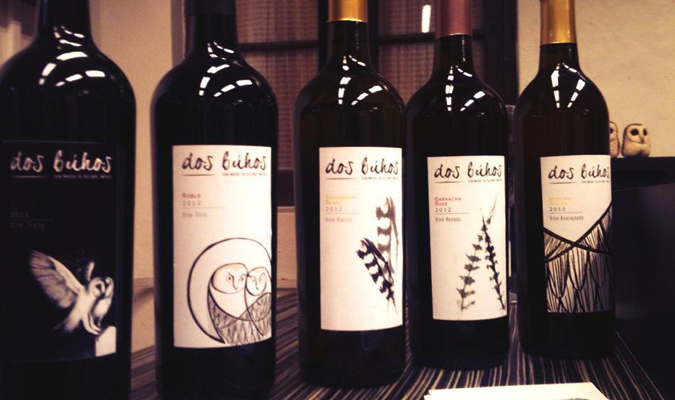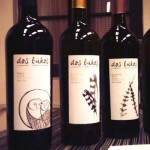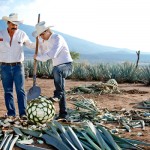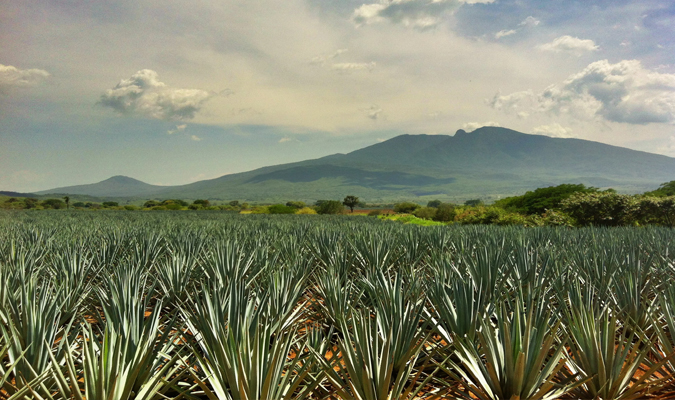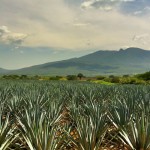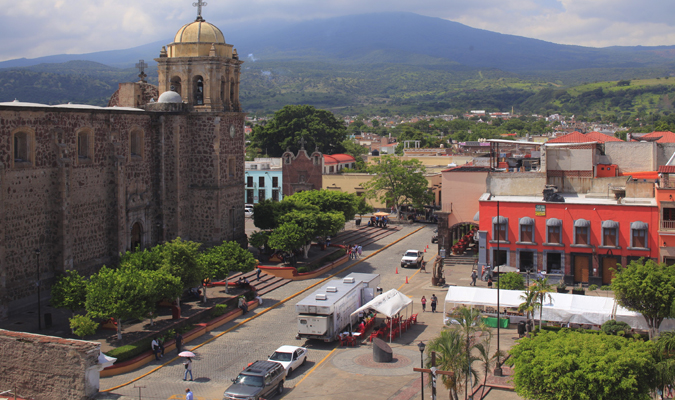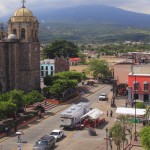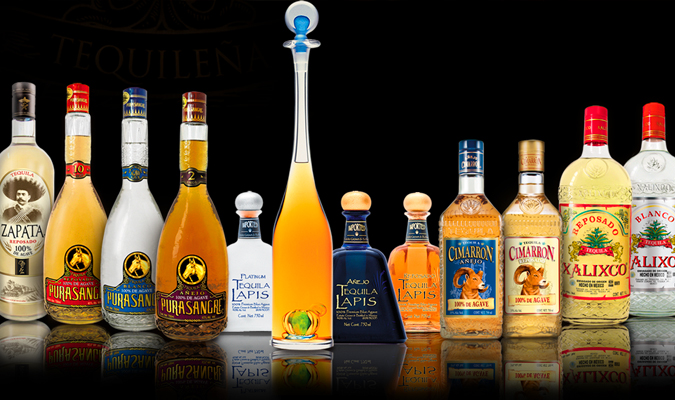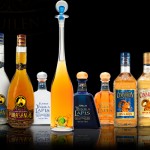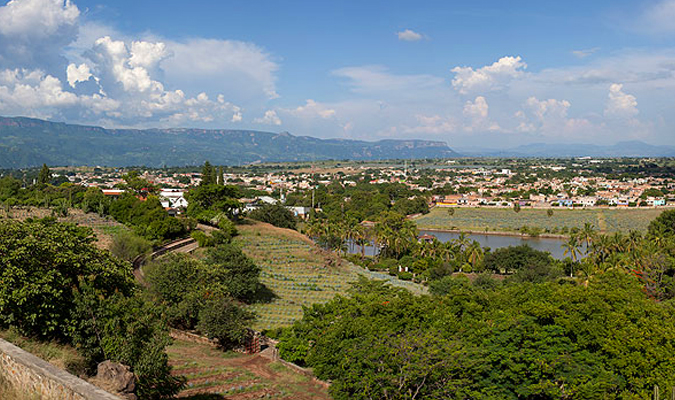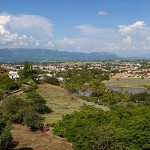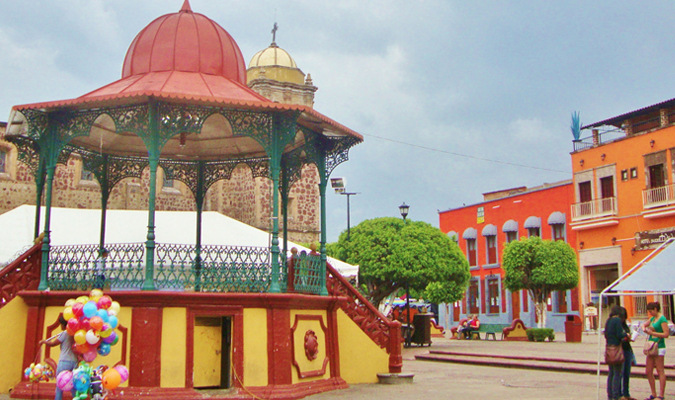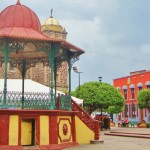 HIGHLIGHTS
Mexico City – Visit historical places such as the  Zocalo, Palacio Nacional, and Metropolitan Cathedral
Wine Tasting – Enjoy a tasting of Mexican wine from Rivero Gonzalez
Market Tour and Cooking Class – Shop at the colorful Medellin Market in Mexico City before cooking class at Casa Jacaranda; in San Miguel de Allende live a farm-to-table experience with a market tour and private cooking class at Sazon cooking school!
San Miguel Allende – See one of the many churches in town and explore the historic center
Wineries and Vineyards – Tour two boutique vineyards in San Miguel de Allende
Tequila –  Visit the Magical Town of Tequila and learn how to be a master tequilero, including private blending and orientation lessons
Day 1: Mexico City and Chocolate Tasting
Today you will be met by your driver outside of customs and will be privately transferred to the St. Regis Hotel.
Depending on arrival time this afternoon you will enjoy a half day guided tour to discover Mexico's history while exploring the historic center of the capital. What is now the heart of this modern city was also once the center of the Aztec world, Tenochtitlan. Taking a walk along some of the center's iconic streets your guide will lead you through the cathedral, zocalo and most important highlights.
Time permitting this evening you will also enjoy a 50 minutes chocolate tasting experience,  to learn about cacao, its origins, history and usage as you sample 6 different chocolates and a cacao based drink.
Once your exploration of the historic & Chocolate tasting is complete you will be driven back to your hotel.
Overnight: St. Regis Mexico City
Day 2: Market Tour & Cooking Class at Casa Jacaranda
Accompanied by two locally renowned cooks you will have a cultural and culinary experience in the heart of one of Mexico City´s most artistic and dynamic neighborhoods – La Roma. The day begins in the morning next to the Medellin Market where you will taste authentic Mexican tortillas made with traditional dough and discover the colors, aromas and deep-rooted tradition of an authentic Mexican market. With a shopping bag in tow, you will interact with local merchants, taste spices, cheeses, ice cream, single origin coffee from Chiapas, and much more. After tasting and selecting the best fresh ingredients for your menu you will enjoy a short walk to Casa Jacaranda, a beautifully restored mansion where your hands-on cooking lesson begins. Generations-old culinary secrets and techniques are shared during this interactive gathering while you chop, grill, marinate and steam to create a 3-course menu with sauces and garnishes. Once completed you dine on your creations paired with Mexican wine and a tasting of craft Mezcal from Oaxaca.
Overnight: St. Regis Mexico City
Day 3: Private Transfer to San Miguel de Allende/ Teotihuacan
Today meet your driver at the hotel lobby for a private transfer to San Miguel De Allende.  En route you will stop to visit one of the most famous archaeological sites in Mexico: Teotihuacan. As you explore the site, learn about Teotihuacan's accomplishments that shed light on the life and times of these powerful inhabitants of one of Mexico's most important permanent settlements.
After arriving to San Miguel Allende, settle into your lovely hotel and rest before meeting your local guide for a walking tour of the colorful and art-filled city center, including visits to the most important sites. The history and lore of San Miguel are intertwined with Mexico's Independence Movement, and the energy and spirit of freedom of expression have continued on in the lively creative enclave of modern day San Miguel.
Overnight: Rosewood San Miguel Allende
Day 4: San Miguel Historic Center Half Day Walking tour & Market to Kitchen Afternoon
Start your day exploring the colorful historic center of San Miguel de Allende. Your day will begin by looking out over San Miguel de Allende, taking in the architecture and the surrounding area. You will then head into the town to visit the iconic central plaza, where locals come to gather and chat under the shade of the trees before going inside San Miguel's famous pink church (Parroquia de San Miguel Arcangel), which boasts gothic-style architecture. Your guide will lead you in wandering through the cobbled streets of this culturally rich town.
Continue your day with an excursion through San Miguel's main food market where we select from a variety of Mexican foods and herbs and gather the freshest ingredients for our meal. From the market, we stop at the Cuna de Terra (local vineyard) wine shop, to select an appropriate bottle for our meal. Locally crafted beer is also available, if preferred.
Next, you will head to one of the town's most treasured places just a half a block from El Centro to cook a meal indulging in all the aromas and tastes we gathered. The cooking class will take place in the spacious kitchen on the grounds of one of San Miguel's best maintained 'Apple's Heart' – which refers to the courtyard garden and grove found in the interiors of the mansions surrounding the Parroquia. Just half a block from the main square and with a working organic garden, the grove now has prominent home built in the 1960s by a renowned architect, designed by Leonardo de la Canal, and is still the estate of one of San Miguel's original families. This is where the afternoon will be spent, enjoying samples of local, typical cheeses and wines on the veranda and then go on to make salsas combing the chiles and herbs used in typical Mexican cooking. You will also learn how to make fresh tortillas and a cook up several 'guisos' (stews) and a not-so-traditional guacamole. Our preparations will culminate in a fine meal made by all in the gardens of one San Miguel's cherished spaces.
Please note: bring comfortable walking shoes, sunscreen, heat, money for any additional expenses.
Overnight: Rosewood San Miguel Allende
Day 5: Boutique Vineyard in Countryside / Gourmet Lunch With Wine Pairing
When you arrive to Cuna De Tierra vineyard, one of the best wineries in the region, you will be captivated by the beautiful landscape and modern architecture as you prepare to sample some of Mexico's best wines and gastronomical delights.
To start, you will meet the winery's Sommelier at a private reception for a glass of wine atop the tower, admiring stunning views of the vineyards. You will then hop on a tractor-drawn carriage for a private guided tour through the vineyards, followed by a visit to the winemaking area and cava for an in-depth explanation of the production methods and processes.
The experience culminates with a private table reserved at Cuna de Tierra's charming dining room area, where you will enjoy a four-course gourmet meal with delicious wine pairings, meticulously designed by Chef Carlos Segura, using only locally sourced produce.
Note: This is a privately guided experience with private table for lunch (other guests might be at the dining room facility as well)
Overnight: Rosewood San Miguel Allende
Day 6: Transfer to Guadalajara via Tlaquepaque
This morning your private driver will take you to Guadalajara. En route you will stop at Tlaquepaque for lunch (not included) and to experience the artisanal culture. Continue your experience with a brief visit to the historic center, before heading toward your charming hotel for check in and rest of evening at leisure.
Besides delicious traditional dishes like "tortas ahogadas," birria, or carne en su jugo Jalisco style, Guadalajara is also known for its entrepreneurial and modern culinary spirit. The city has an exciting dining and bar scene. Some of the best restaurant suggestions for this evening are: Alcalde, Hueso Restaurant and Magno Brasserie.
Overnight: Villa Ganz
Day 7: VIP Exclusive Tequila Experience
Today after breakfast is a full day exclusive tour of the Mexican Magic Town of Tequila. Prepare yourself to learn and live all about the fascinating and world renowned Tequila!
The experience includes an agave orientation in live working fields, participating in harvest with jimadores, and a private tour of tasting with exclusive access at Fortaleza  which uses the most traditional process in the industry, made by a fifth generation tequilero descended from the Sauza dynasty.
For lunch you experience the local culture and cuisine with a Jaliscan Lunch at Municipal Market of Tequila, and continue on for a Tour and Tasting at La Tequileña – a modern boutique distillery of the legendary Fonseca Family. Experience the differences of a more modern process and taste exquisite añejo and extra-añejo tequilas owned by Enrique Fonseca, widely regarded as the most brilliant barrel blender in the industry.
Later this afternoon enjoy a guided walking tour of Tequila's historic center, including the world famous Cantina La Capilla. Say good bye to your expert guide and enjoy rest of evening at leisure!
Overnight: Villa Ganz
Day 8: Departure Day
Private Transfer to Guadalajara Internatinal Airport for departure flight.

Dates
Our trips are fully customized, allowing us to build your itinerary for any time of the year.
Prices
Our custom-tailored journeys start from $800 USD per day for two travelers. Contact us today to discuss your travel desires and design a personalized proposal with exact pricing.
Please note, our pricing guideline is a starting from price and is not necessarily applicable to the suggested hotels contained within the suggested itineraries on this web site. Itineraries are customized prior to final pricing.