OVERVIEW
ITINERARY DETAIL
DATES AND PRICES
The weekend escape in the Yucatan is a great for families and compliments existing stays in Cancun and the Riviera Maya.
Perfect for families looking to immerse themselves in Mexico's rich local culture after having spent some time relaxing at the beach.  This trip starts in Cancun or Riviera Maya and weaves its way through magical towns (Pueblos Magicos), cities,  working haciendas, and Mayan Ruins in the Yucatan Peninsula.
PHOTO GALLERY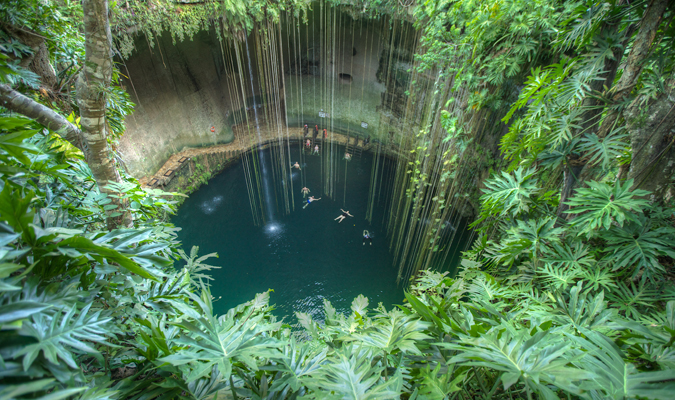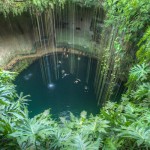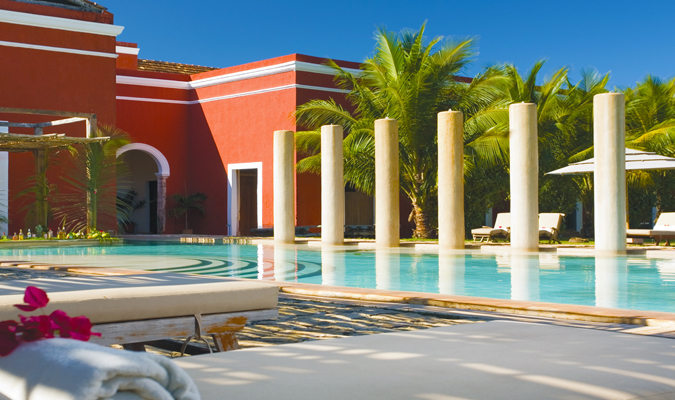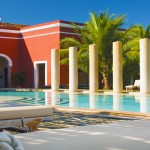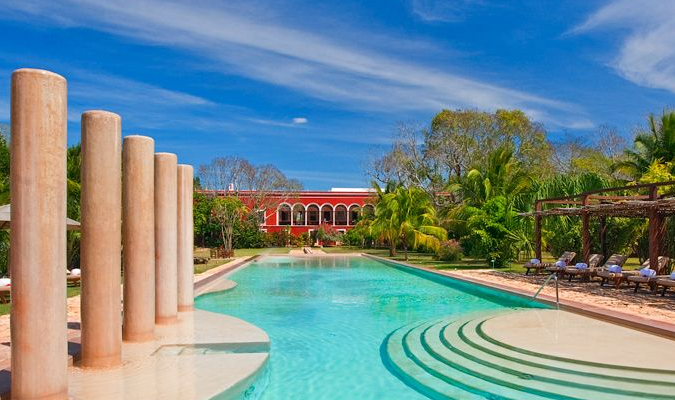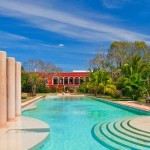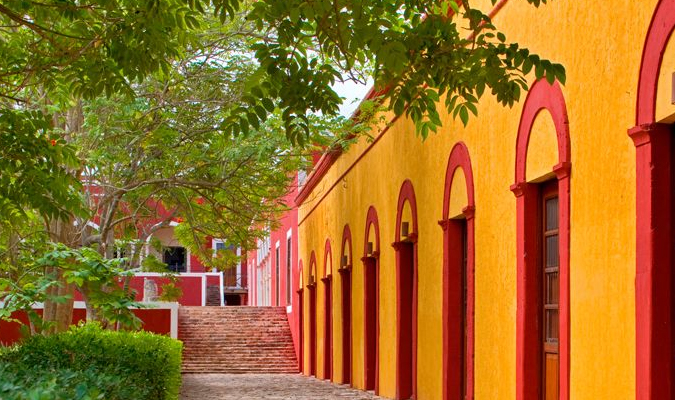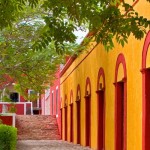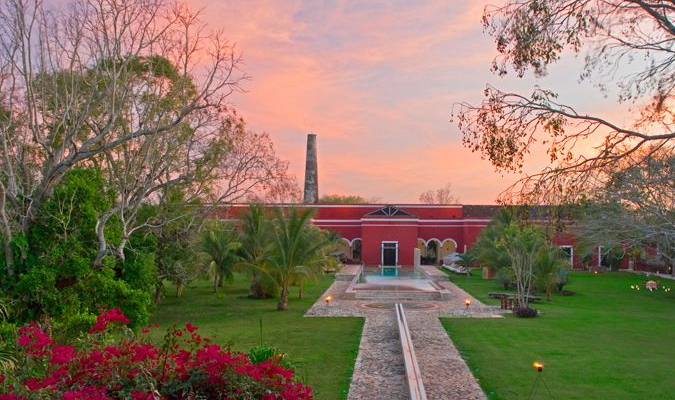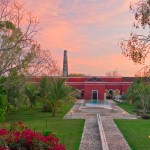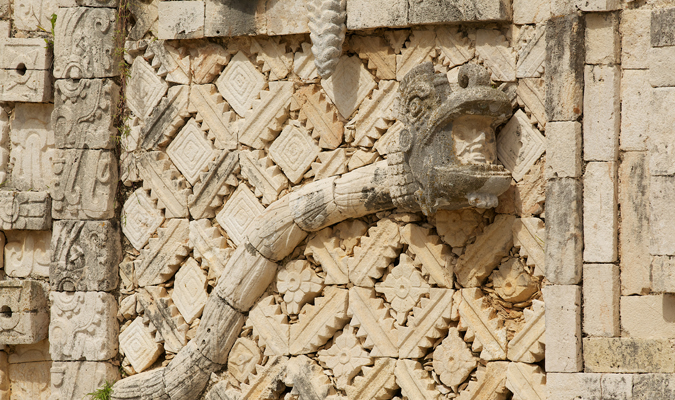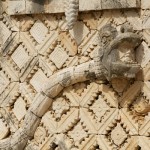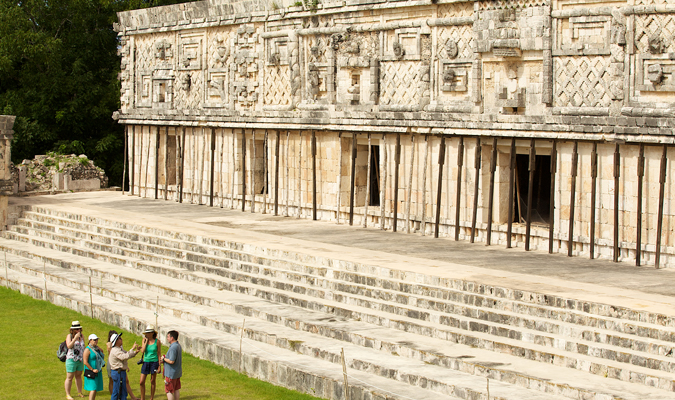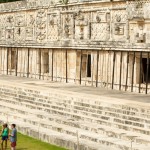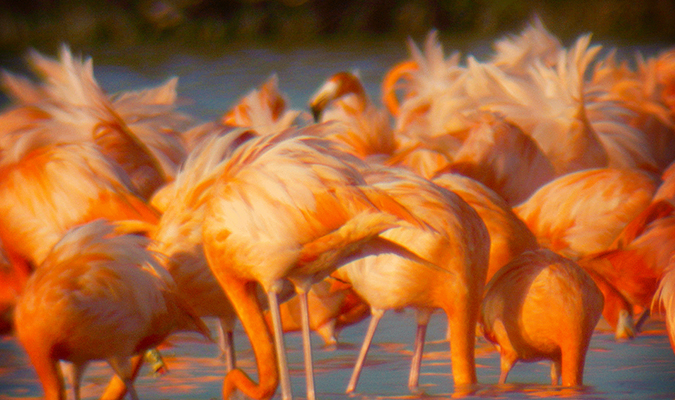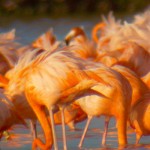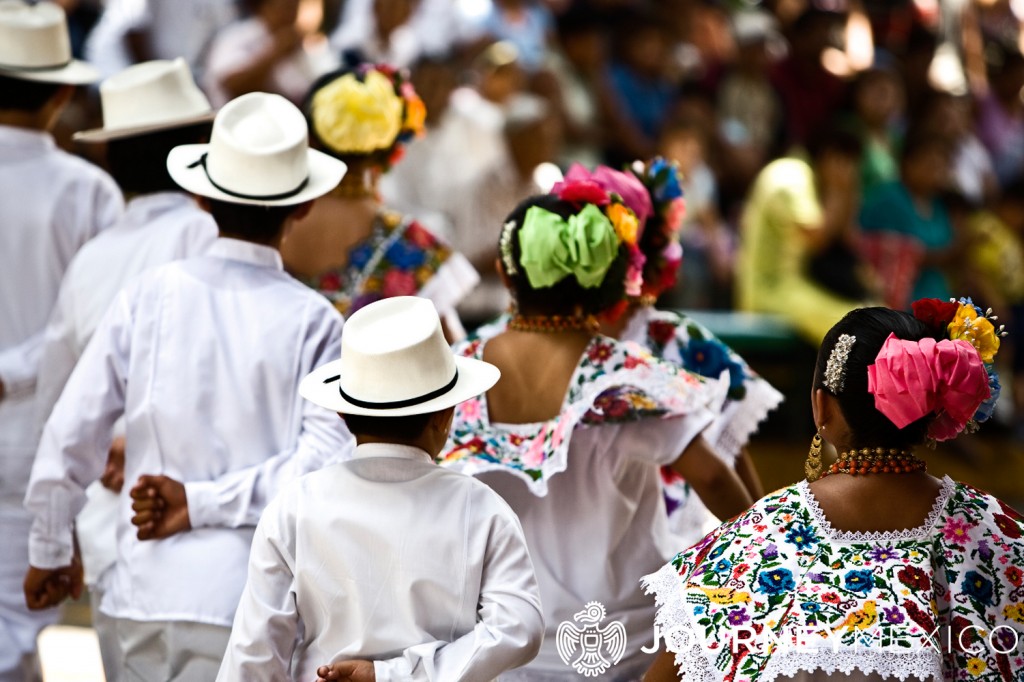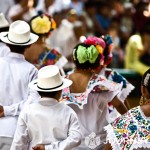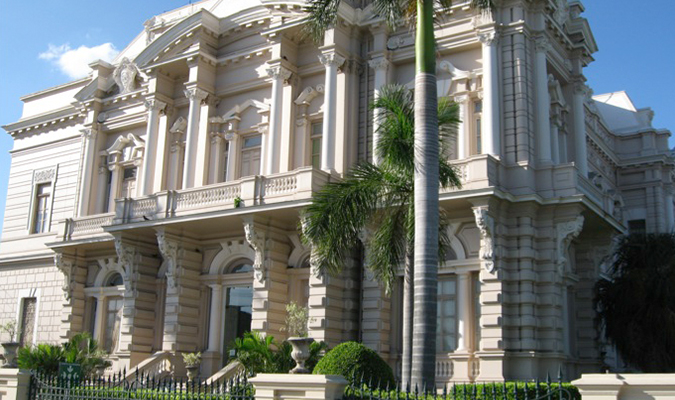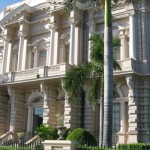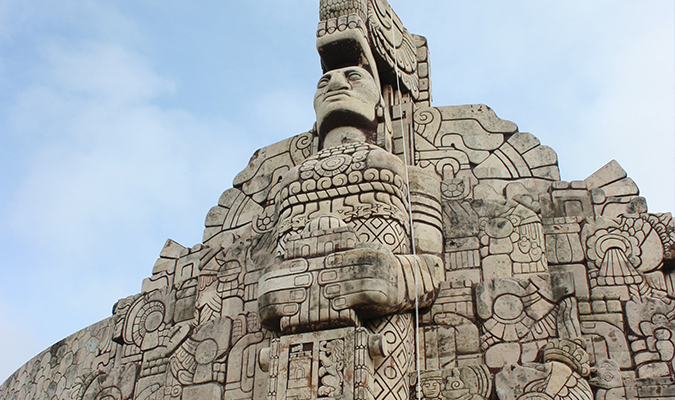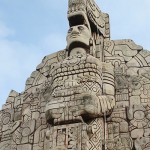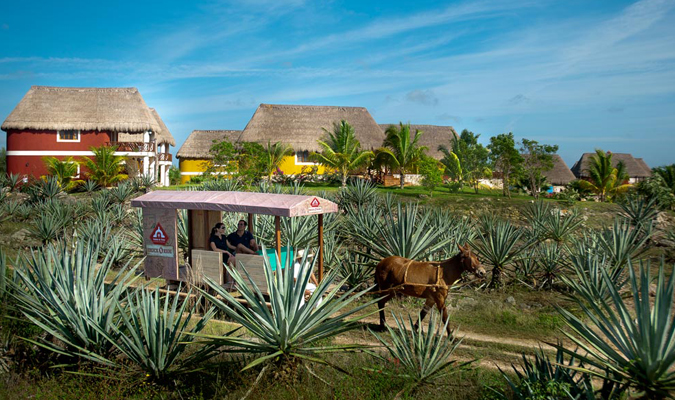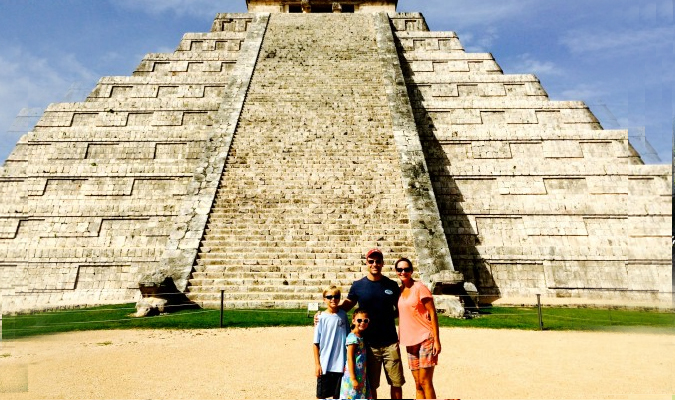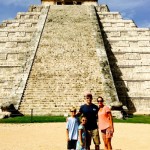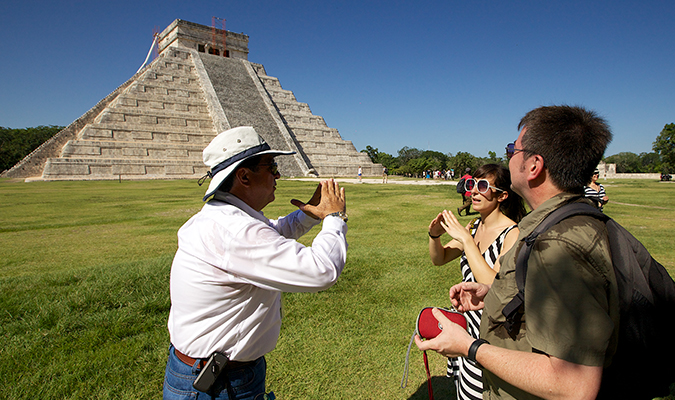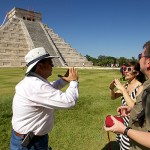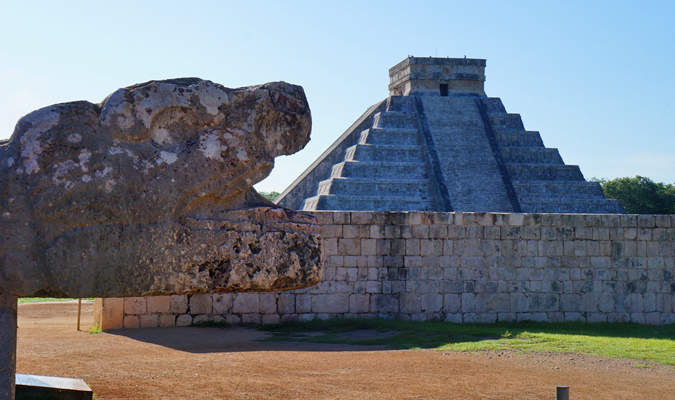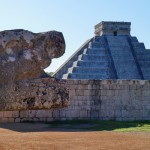 HIGHLIGHTS
Merida –  Discover  the lively capital of the Yucatan, a charming colonial city filled with markets, squares, and a bustling commercial center
Mayan Ruins – Locally guided visits to the amazing archeological sites of Chichen Itza, and Uxmal
Hacienda Sotuta de Peon – Tour the living museum to learn about haciendas and the source of Yucatan's wealth during the Colonial Era
Valladolid – Stroll the streets of this enchanting colonial town
Celestun – Discover this UNESCO World Heritage Site and World Biosphere Reserve

Day 1: Cancun to Valladolid and Cenote
Early today you will meet your guide at the hotel lobby (located in Cancun or Riviera Maya) for a private transfer to Merida City, our first stop is to refresh and swim in a Mayan Cenote. Cenotes were once the only resource for fresh, sweet water in the local Yucatecan jungle and were sacred places of the Maya because they represented the entrance to the underworld.  Our journey then continues to Valladolid town for lunch, a bustling Mayan city with a special colonial flavour. This is where you will see the majority of the townspeople still using the typical dress of the Maya and the buildings around the Main Plaza painted pastel colors. After free time for lunch we continue toward Hacienda Temozon, your home for following 2 nights.

Overnight: Hacienda Temozon
Day 2: Uxmal and Hacienda Sotuta de Peon
Early today you will you will be picked up in the hotel lobby for a private tour of the delightful archaeological site of Uxmal.  Uxmal (OOSH-mahl) means "'built three times" in the Mayan language, and though its name is a mystery, its beauty is not. As a UNESCO World Heritage Site, it is one of the best restored and maintained ruins in the Yucatan, and certainly one of the most magnificent.
Your adventure continues with a visit to the living-museum of Hacienda Sotuta de Peon. To learn about haciendas, which functioned like the plantations in the southern US, and about Henequen (sisal fiber), which was the source of the Yucatan's wealth during the Colonial Era. We'll tour the processing plant, which is still in action, visit the beautiful main house, and take a mule-drawn rail cart tour of the fields, enjoy a delicious lunch of regional cuisine ending at a refreshing cenote. Includes 2 adult entrance fees for Uxmal and Sotuta De Peon.
Overnight: Hacienda Temozon
Day 3: Celestun Biosphere Reserve
After a hearty breakfast, we will head to the UNESCO World Heritage Site and World Biosphere Reserve of Celestun. Our speedy boat will navigate the winding canals of this vast mangrove and wet lands complex arriving to visit the permanent colony of Pink Flamingos that make their home here. We return to the boat dock and the town of Celestun for a delicious treat of local seafood delights (not included) under the shade of our thatched roof palapa restaurant on the edge of the Gulf of Mexico. Afterwards your journey continues towards Chichen Itza. At arrival settle into your charming hotel and enjoy rest of evening at leisure. Includes 2 adult entrance fees for Celestun and boat.
Overnight: The Lodge at Chichen Itza
Day 4: Chichen Itza Archaeological Site
Your guide will meet you early this morning to beat the crowds and tour the UNESCO World Heritage Site Chichen Itza. Under the expert knowledge of our guide, the ball courts, temples, and plazas come alive.  Continue on to Cancun Airport (2 hrs approximately) for departure flight back home. Includes 2 adult entrance fees for Chichen Itza.

Dates
Our trips are fully customized, allowing us to build your itinerary for any time of the year.
Prices
Our custom-tailored journeys start from $800 USD per day for two travelers. Contact us today to discuss your travel desires and design a personalized proposal with exact pricing.
Please note, our pricing guideline is a starting from price and is not necessarily applicable to the suggested hotels contained within the suggested itineraries on this web site. Itineraries are customized prior to final pricing.