OVERVIEW
ITINERARY DETAIL
DATES AND PRICES
Stay in the very best of the Baja California boutique hotels and enjoy magnificent adventures, including visiting waterfalls and going whale watching.
This fully customizable, eight-day itinerary takes in the highlights of the region, including visits to Isla Espiritu Santo, La Paz, Todos Santos, and Magdalena Bay. Along the way, take a number of memorable excursions including a desert canyon walk and a private cliff walk.
In the evenings, enjoy relaxing in the secret bed and breakfasts and the boutique hotels of Baja California.
PHOTO GALLERY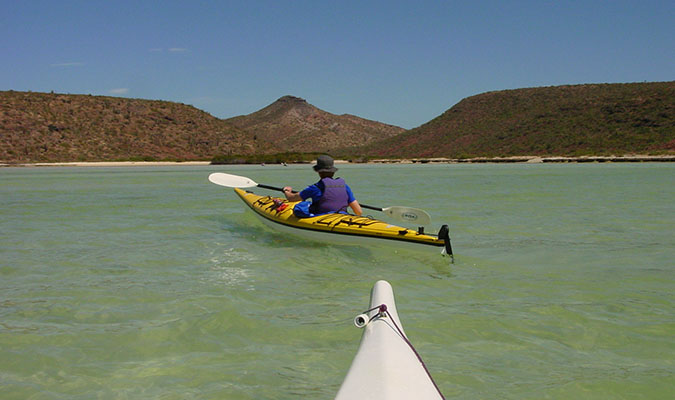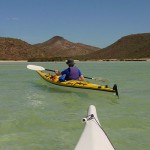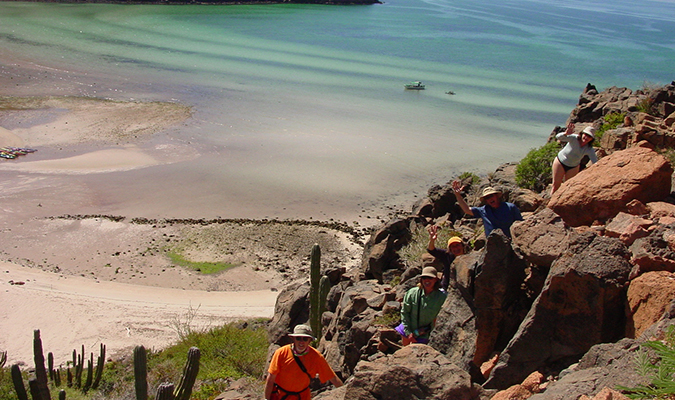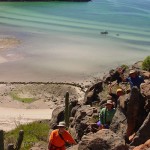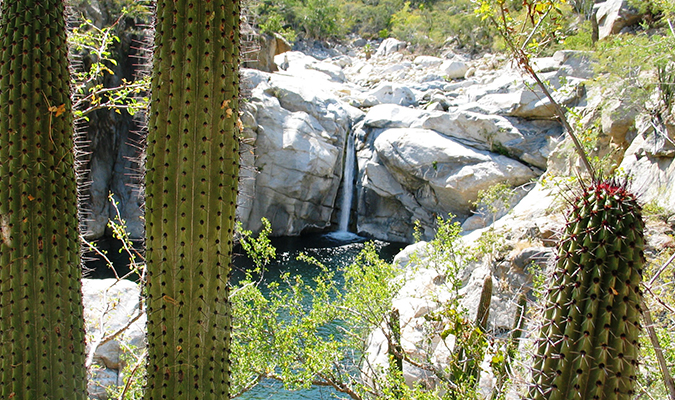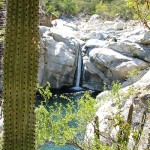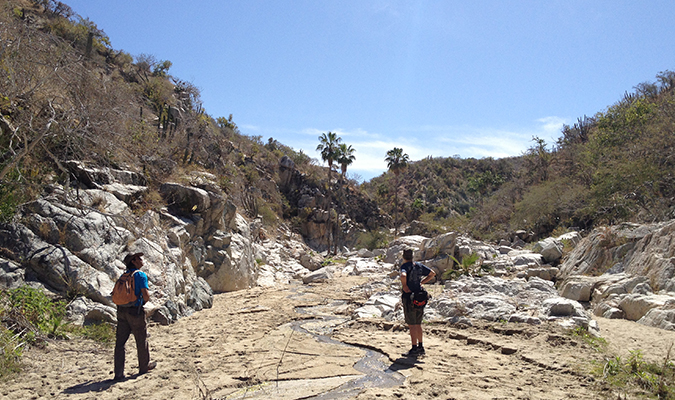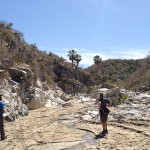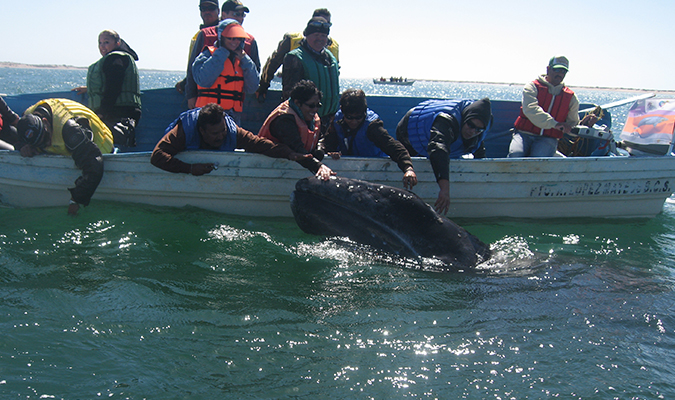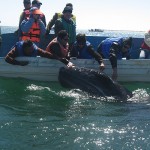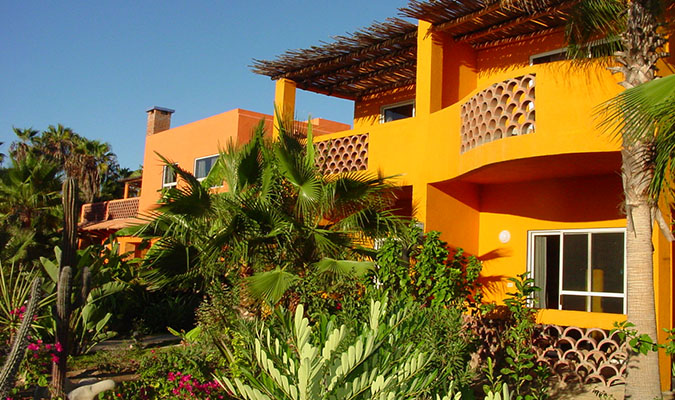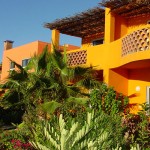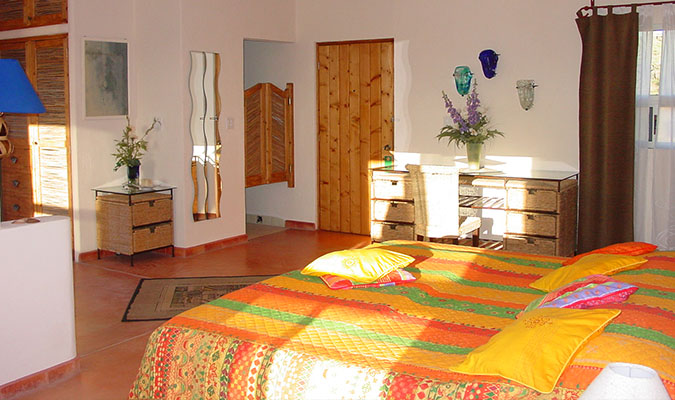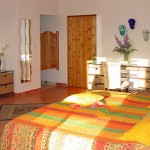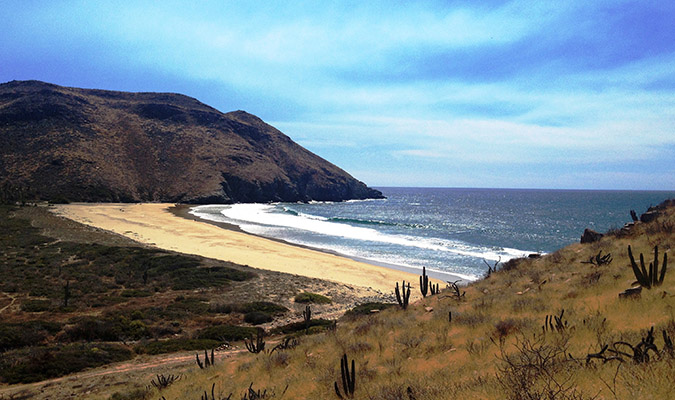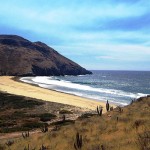 HIGHLIGHTS
Sierra Laguna – Go on a magnificent walk through a desert canyon to three delightful waterfalls
Todos Santos – Spend time in this Pueblo Magico populated by artists and ex-pats where the quaint and friendly atmosphere accompanies the large waves and laidback lifestyle
Isla Espiritu Santo – Visit this protected island for a chance to kayak and swim with sea lions
Gray Whale Watching – Visit the amazing breeding grounds of the Pacific Gray Whales during their annual migration
Day 1: Arrive at La Paz
Bienvenidos! On arrival, enjoy an airport pickup and transfer to La Paz on the Sea of Cortez. Check-in to the lovely boutique hotel, Posada de las Flores, before exploring the gorgeous streets and enjoying dinner in this peaceful seaside city.
Overnight: Posada de las Flores
Day 2: Private Tour to Isla Espiritu Santo
Leave dry land behind for a private escape to Isla Espiritu Santo. After boarding the boat, expert guides will give a small briefing about the trip on the way out of the Bay of La Paz. After roughly 1 hour 30 minutes, arrive at the local sea lion colony.
There's plenty of time to swim, snorkel, and interact with the playful sea lions in the company of an expert guide. After climbing back on board, navigate around the island in search of a pristine beach for a scrumptious meal (special needs and dietary restrictions will be taken into account).
On the beach, guides will give a talk about the natural history of the island, plants, and mangroves. After, kayak around the bay, relax or take a nature hike before happy hour.
Overnight: Posada de las Flores
Day 3: Private Whale Watching Adventure to Lopez Mateos in Bahia Magdalena
Go on an overnight escape to see the amazing gray whales that travel to these protected waters to mate and calve.
First, take a private transfer to Magdalena Bay, learning about the region's natural history along the way. After arriving at Puerto López Mateos, check in to the hotel before boarding the skiff to head out into the bay in search of whales.
Throughout the adventure, a naturalist guide will share their knowledge of these magnificent creatures and the story of their incredible yearly migration. At the end of the day, enjoy a sundowner in the dunes overlooking the Pacific before returning to your hotel.
Please note: This whale watching experience is available from February to March
Overnight: Hotel Mangrove Inn
Day 4: Whale Watching in Lopez Mateos and Transfer to La Paz
After a hot breakfast, head back out into the bay to search for more of the friendly and curious gray whales. After, head back to the hotel for lunch before boarding your private transfer back to La Paz, full of amazing memories from Magdalena Bay!
Overnight: Posada de las Flores
Day 5: Private Transfer to Todos Santos & Afternoon City Tour
Venture across the peninsula to the Pacific Coast and settle in to the well-kept secret, Posada La Poza in Todos Santos.
With a rich and varied history, Todos Santos has become a hot bed for artists and creatives. In the afternoon, enjoy a guided excursion, visiting historic homes and buildings throughout the town, and learning the fascinating stories that have shaped Todos Santos over the years.
Subject to availability, it may also be possible to visit the studios of working artists who make their homes in – and gain their inspiration from — Todos Santos.
Finish up at the fabled Hotel California, made famous by the Eagles song of the same name, to enjoy the ambiance or stay for a drink or a meal.
Overnight: Posada La Poza
Day 6: Private Guided Cliff Walk
Head to Punta Lobos, where the fishermen of Todos Santos launch their boats each morning, for a private morning cliff walk. A guide will lead the way, passing through an eclectic combination of desert and seascapes.
Heading to an active sea lion colony, watch the creatures in their natural habitat. Also, pass the ruins of an old Baja California shipping port called Los Algodones.
The guide will offer in-depth commentary on the history of the area, and the large variety of flora and fauna found there.
Two to three hours later, arrive at a quiet beach for a picnic lunch. Here, there will be time to explore the marsh area, which is abundant with birdlife or to swim, sunbathe, and take in the view.
Overnight: Posada La Poza
Day 7: Day at Leisure in Todos Santos
Today, there's plenty of time to relax by the hotel's salt water pool, enjoy the outdoor workout area, row on a freshwater lagoon, or take bikes into town to explore. After freshening up, enjoy a late evening and dinner in one of the many fine eateries in town.
Overnight: Posada La Poza
Day 8: Private Transfer to Airport
Transfer to La Paz airport for onward flights.
Dates
Our trips are fully customized, allowing us to build your itinerary for any time of the year.
Prices
Our custom-tailored journeys start from $1,000 USD per day for two travelers. Contact us today to discuss your travel desires and design a personalized proposal with exact pricing.
Please note, our pricing guideline is a starting from price and is not necessarily applicable to the suggested hotels contained within the suggested itineraries on this web site. Itineraries are customized prior to final pricing.