OVERVIEW
ITINERARY DETAIL
DATES AND PRICES
This eight-day Chiapas adventure has been crafted by Journey Mexico to provide a wonderfully balanced exploration of the area's natural beauty and ancient wonders.
On this trip, every day is packed with excitement. Fly over tree-tops on a zip line, boat through the ancient Sumidero Canyon, visit indigenous villages, and explore ancient archeological sites deep in the jungle.
Along the way, learn all about Chiapas, falling in love with its magical blend of rich history and natural beauty. Plus, if you'd like to customize this itinerary, just speak to a Journey Mexico Travel Planner who can transform it into your dream Chiapas vacation.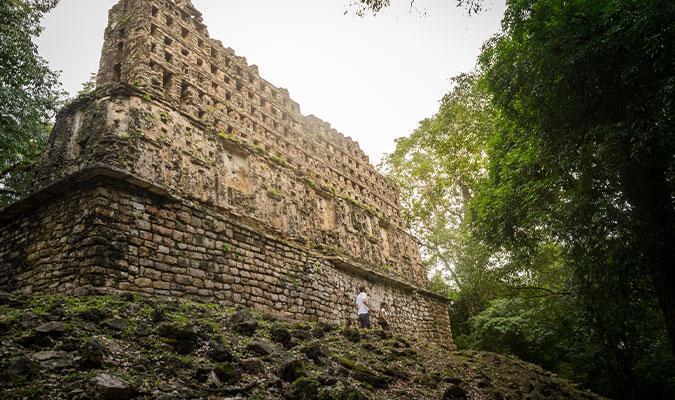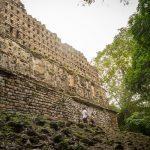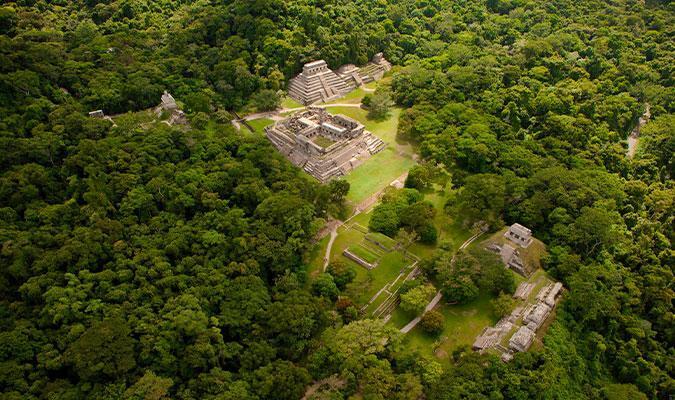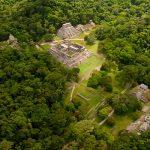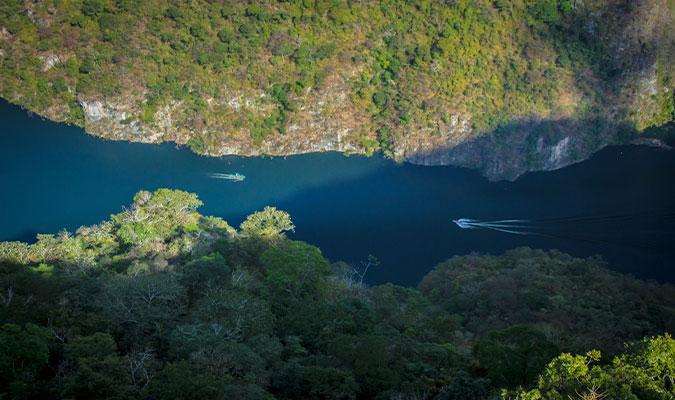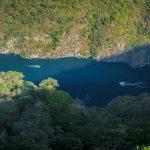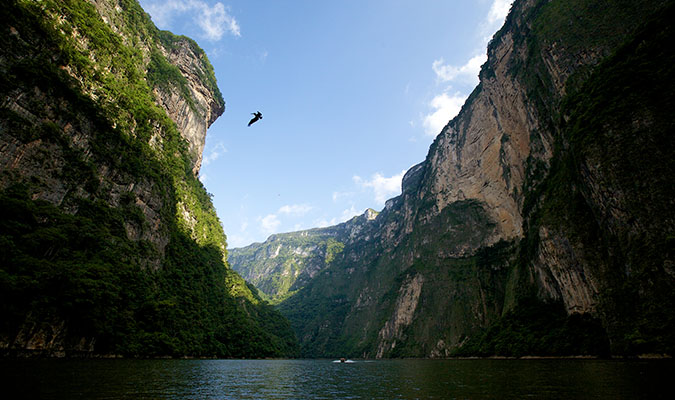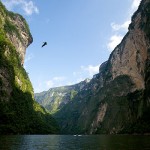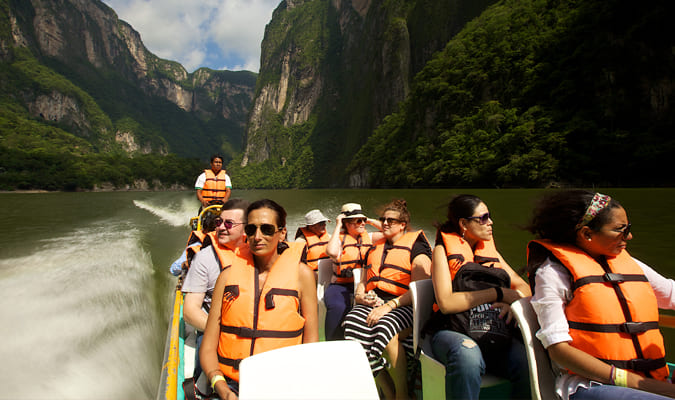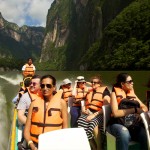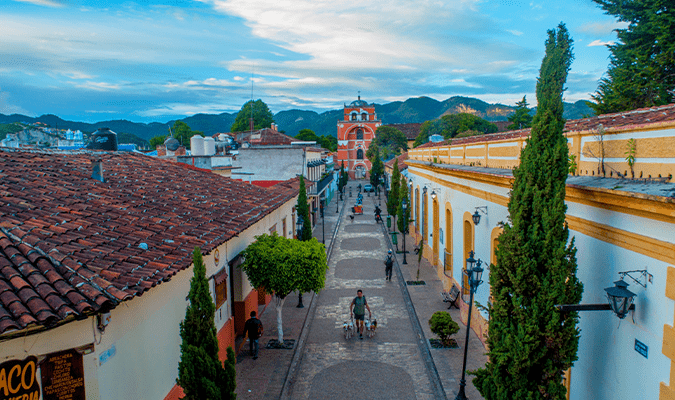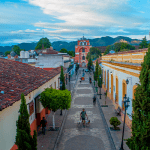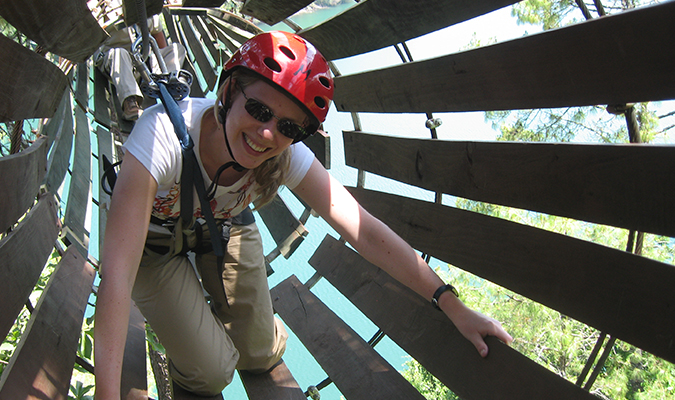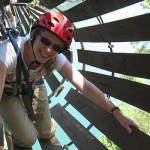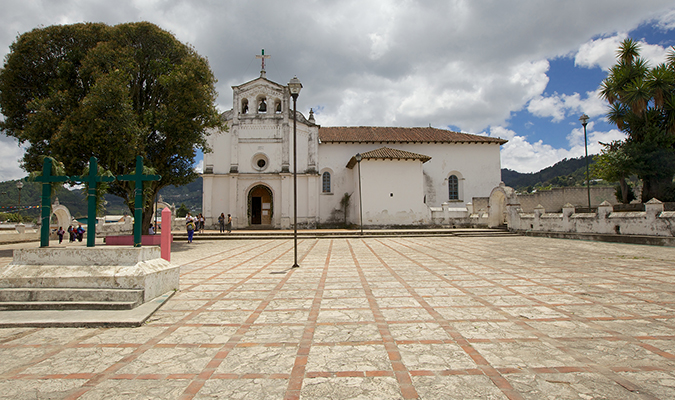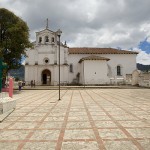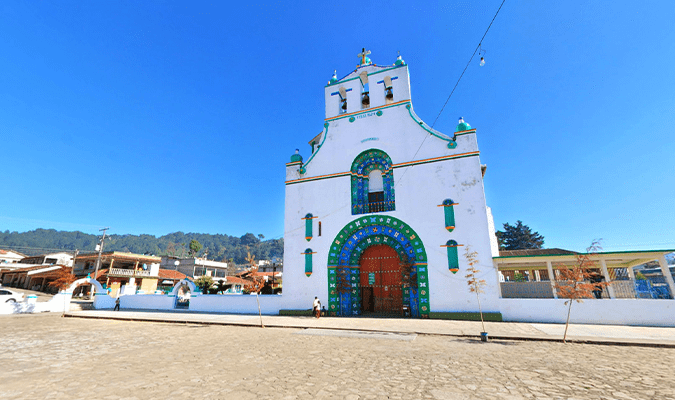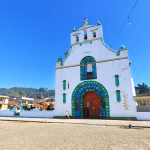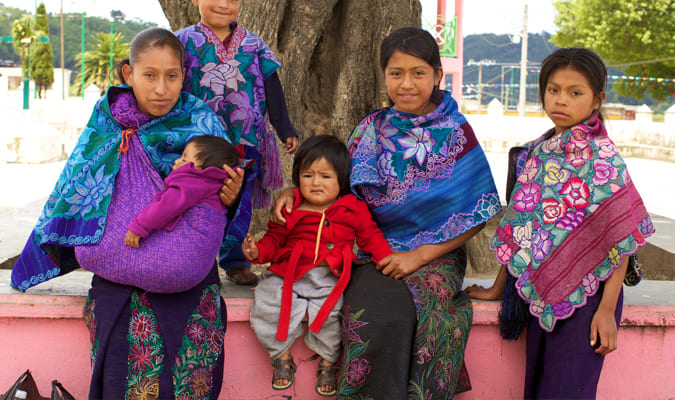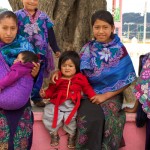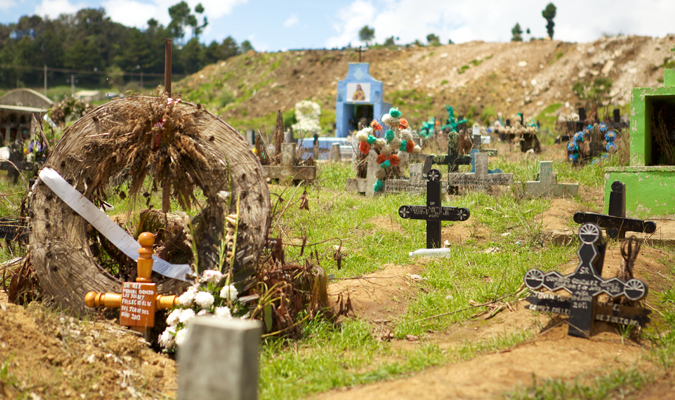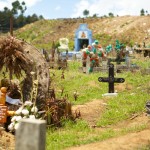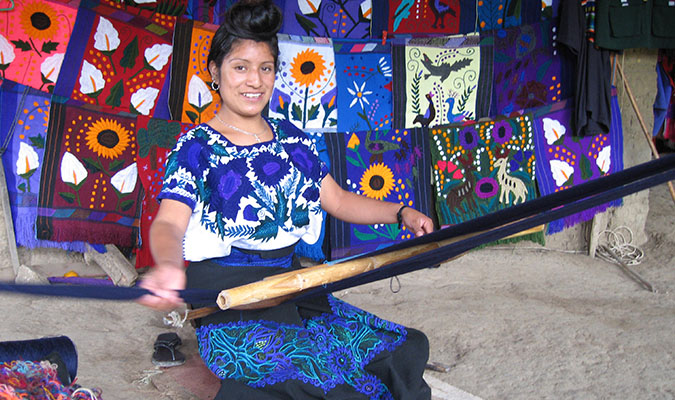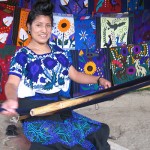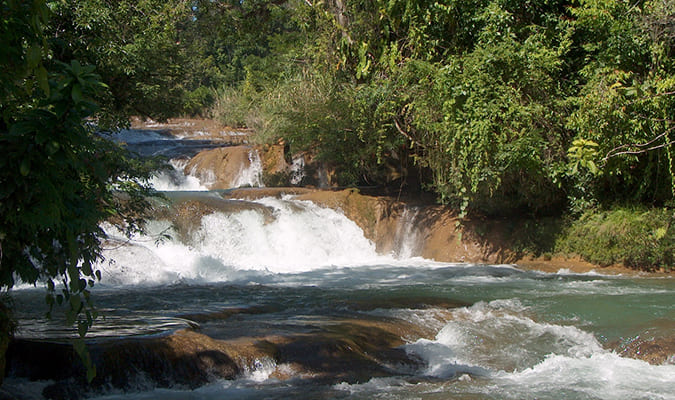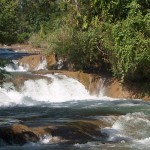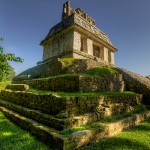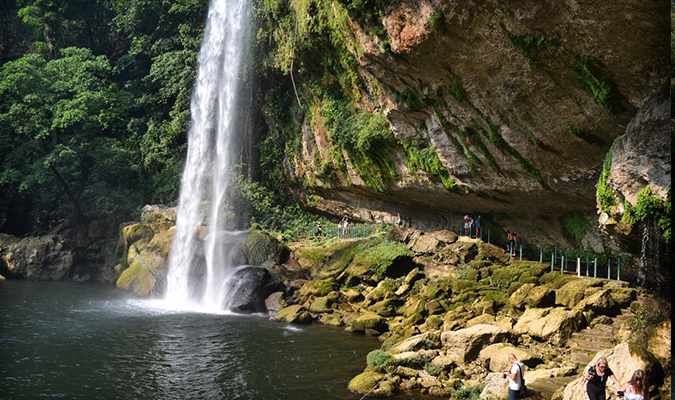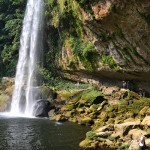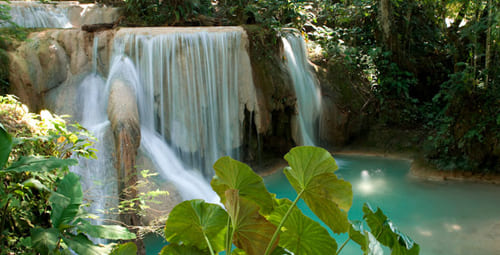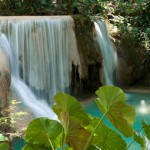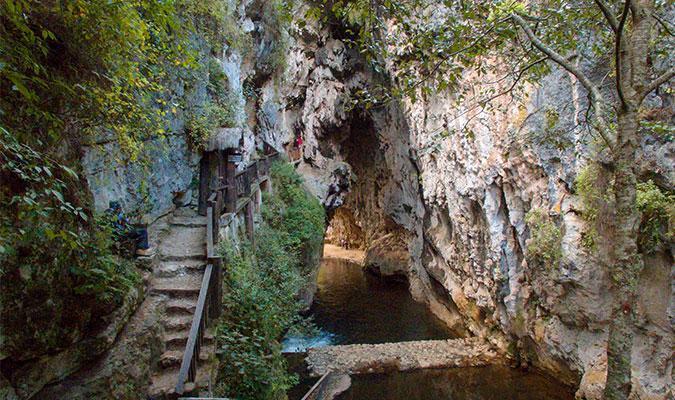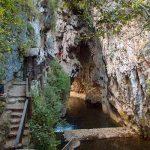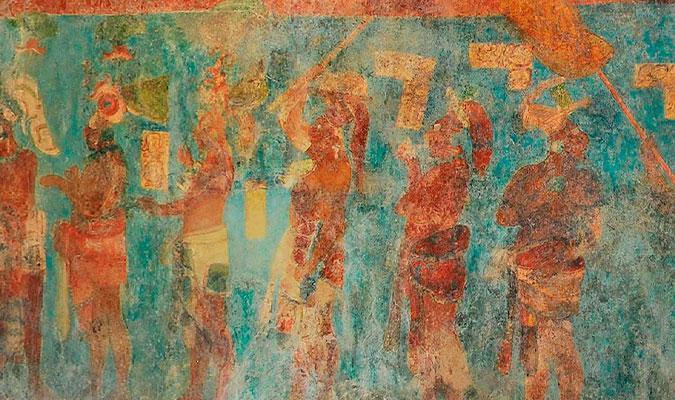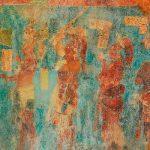 HIGHLIGHTS
3N San Cristobal de las Casas – Enjoy this special magical town as your home for three nights and discover its narrow winding streets,  Spanish colonial history,  and indigenous population and handicraft market.
3N Palenque  – Spend the next three nights in Palenque, and travel back in time with a trip to the Palenque archeological site, home to ancient Maya ruins.
Sumidero Canyon – Enjoy a private boat trip down the ancient Sumidero Canyon, home to protected and endangered species and awe-inspiring rock formations
El Arcotete Ecotourism Park – Fly over the forests on a zip line at El Arcotete Ecotourism Park
San Juan Chamula & Zinacantan – Visit the indigenous villages of Chamula and Zinacantan to learn about the culture and traditions of the Maya
Agua Azul and Misol-Ha – Head into the jungle to see the cascading aquamarine waters of Agua Azul and the magical waterfall, Misol-Ha
Yaxchilan and Bonampak – Journey into the Lacandon Jungle to visit the archeological sites of Yaxchilan and Bonampak
Day 1: Arrival in Chiapas and Boat Ride Through Sumidero Canyon
After arriving at Tuxtla Gutierrez Airport, meet a Journey Mexico guide who will privately transfer you to the colonial highland town of San Cristobal de Las Casas.
En route, enjoy your first adventure with a boat ride along the twisting river that cuts through the Sumidero Canyon. This incredible and ancient canyon boasts vertical walls reaching around 3,300-feet-high (1,000 meters) and is also home to protected and endangered species including the river crocodile. After, arrive at your lovely hotel and enjoy the rest of the evening to relax.
Hotel: Hotel Bo
Day 2: Adventure Day in El Arcotete Ecotourism Park
Prepare for a day of thrills and excitement as you venture to El Arcotete Ecotourism Park, a stunning landscape of lush jungle, incredible geological formations, and hiking trails. On this exciting adventure, trek through this beautiful park, exploring caves with stalactites and twisted rock formations and journeying along the nature trails through the abundant forest. You will also have the chance to whizz over the jungle canopy on a zip line and to visit the park's best known feature, a large stone arch that crosses the River Fogotico.
Hotel: Hotel Bo
Day 3: Visit San Juan Chamula and Zinacantán
Today, take a privately guided tour of the indigenous towns of San Juan Chamula and Zinacantán. Both these beautiful villages will provide you with a unique insight into the customs and cultures of the Maya people who live there. As you travel through the cities, take in the sights, sounds, and rhythm of daily life as your guide provides you with expert insight. Make sure to stop and take photographs of the beautiful local architecture and converse with the locals (using your guide as a translator if needed).
Hotel: Hotel Bo
Day 4: See the Agua Azul Waterfalls
Journey into the rainforests of the Chiapas highlands to see the incredible Agua Azul waterfalls, a sequence of cascades that runs along the Xanil River. Marvel at their aquamarine waters as your guide gives you plenty of information about this natural beauty. As you journey towards a towering 100-foot-tall waterfall, take the chance to cool off in the natural pools that form along the river.
Hotel:  Hotel Boutique Quinta Cha Nab Nal
Day 5: Explore the Palenque ruins and the Misol-Ha waterfall
Today begins with a trip to Palenque, a magnificent archeological site nestled within a jungle. Visit its most celebrated ancient ruins, including the famous Temple of Inscriptions, the Temples of the Cross group, and The Palace, and listen as your guide provides expert insight. It is possible to climb a temple or two and look out over the lush green jungle while listening to the sound of howler monkeys that roar from high up in the trees.
After, you will visit another beautiful waterfall called Misol-Ha, a 35-meter-high cascade set within lush jungle vegetation. Take the chance to walk along a path underneath the waterfall to feel its power and get soaked by its spray.
Hotel:  Hotel Boutique Quinta Cha Nab Nal
Day 6: Explore Yaxchilan and Bonampak
Depart with your expert guide for an unforgettable excursion to the remote Maya archeological sites of Yaxchilan and Bonampak, located deep in the Lacandon Jungle. The adventure through both sites will provide you with a fascinating peek into the ancient Maya world, while your private guide will bring the area to life, revealing its rich ancient history, myths, and legends. As you tour both sites, make sure you look up into the trees where troops of monkeys swing from the branches.
Hotel:  Hotel boutique Quinta Cha Nab Nal
Day 7: Visit Villahermosa and La Venta Park Museum
Enjoy a private transfer to the city of Villahermosa where you will visit La Venta Park Museum, which houses one of the largest collections of artifacts belonging to the Olmec culture. A fascinating 1km walk through the sculpture trail is a must; see a wealth of fascinating sculptures and monuments from the Olmec people. After your museum visit, spend the rest of the evening at leisure.
Overnight: Quinta Eden Villa Hermosa
Day 8: Depart from Villahermosa
Today you will be transferred to the airport for your onwards flight home.
Dates
Our trips are fully customized, allowing us to build your itinerary for any time of the year.
Prices
Our custom-tailored journeys start from $1,000 USD per day for two travelers.Contact us today to discuss your travel desires and design a personalized proposal with exact pricing.
Please note, our pricing guideline is a starting from price and is not necessarily applicable to the suggested hotels contained within the suggested itineraries on this web site. Itineraries are customized prior to final pricing.