OVERVIEW
ITINERARY DETAIL
DATES AND PRICES
Experience the very best of Chiapas on this nine-day experiential journey, which takes in gorgeous natural wonders and the region's rich history.
On this action-packed trip, you will visit towering waterfalls, raft down the Lacanjà River, and enjoy a boat ride through the vast Sumidero Canyon. Also visit ancient archeological sites, including the celebrated Palenque Ruins, and get to know the local population through guided tours of the indigenous towns of San Juan Chamula and Zinacantán.
Speak to a Journey Mexico Travel Planner if you would like to know more about this Best of Chiapas trip or if you would like to customize it in any way.
PHOTO GALLERY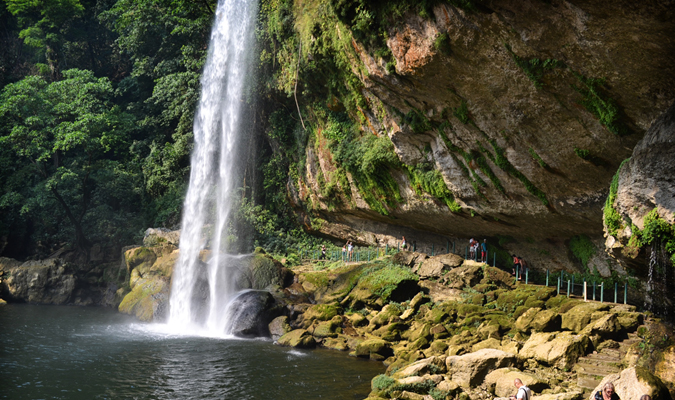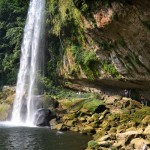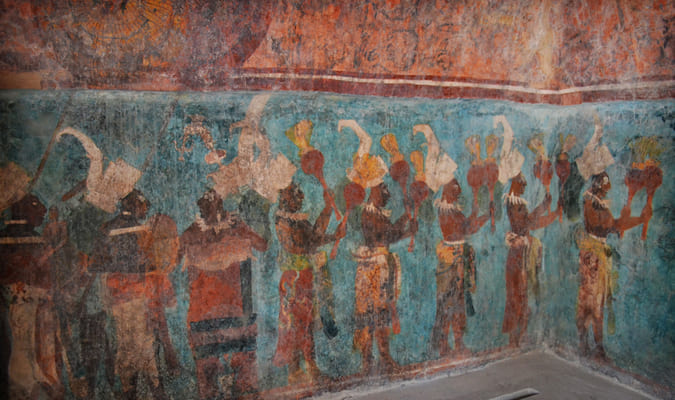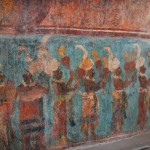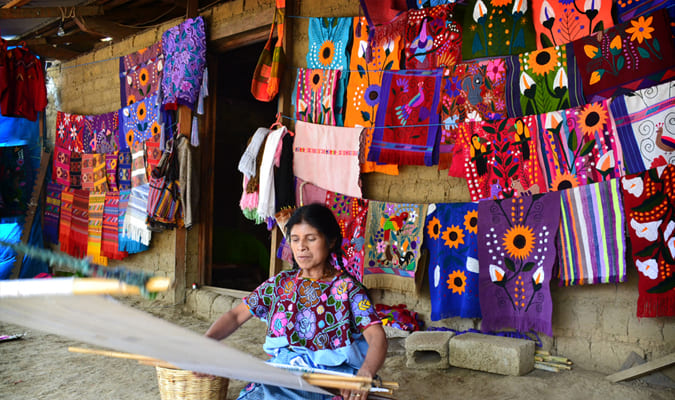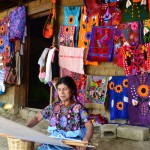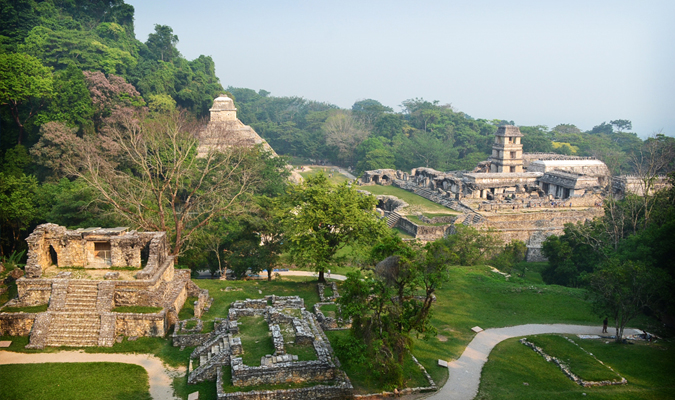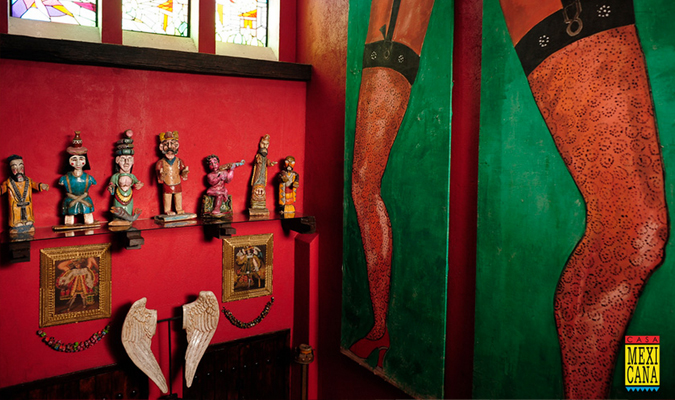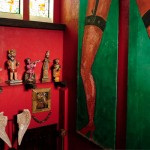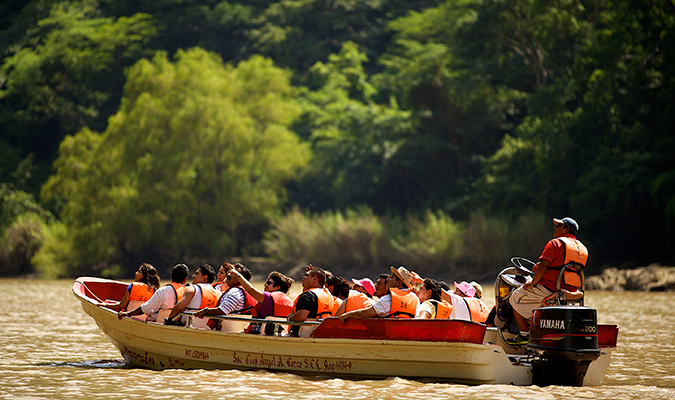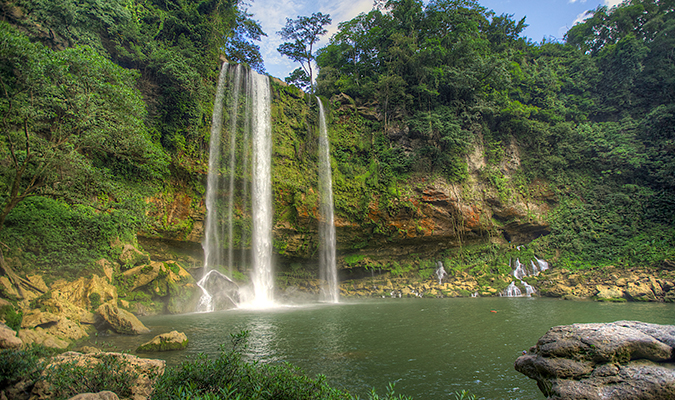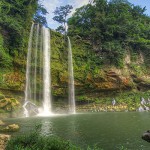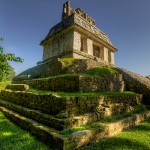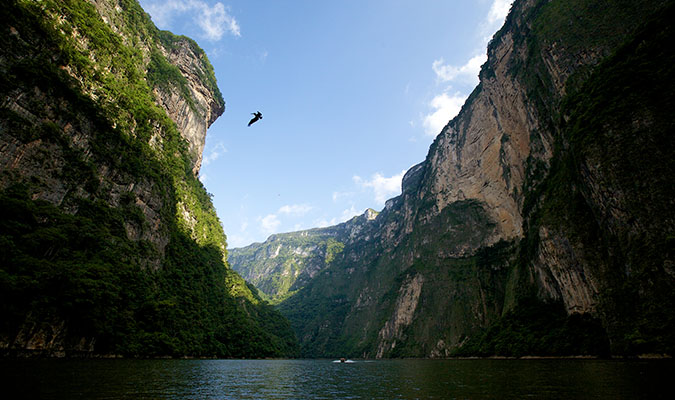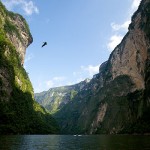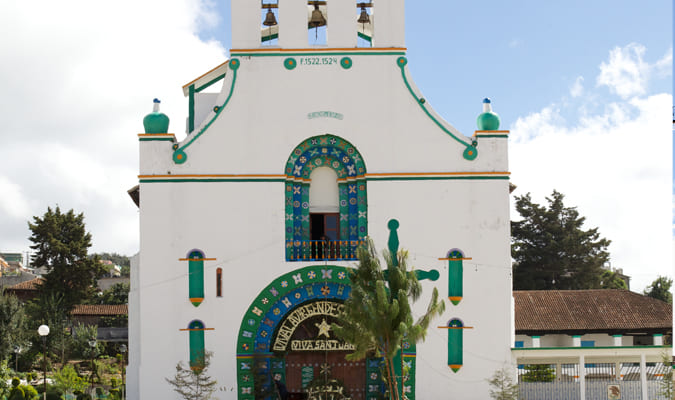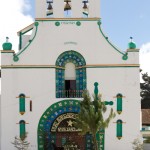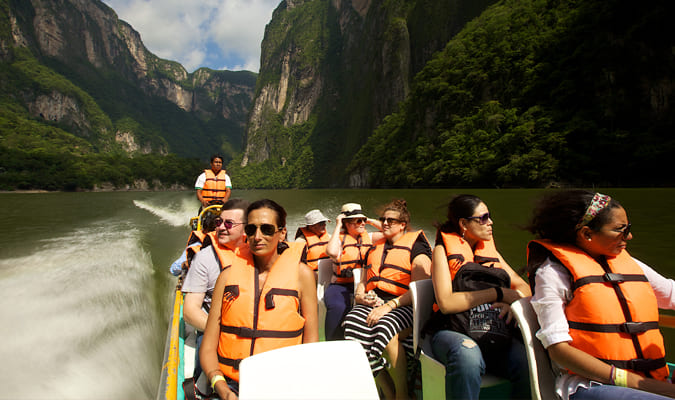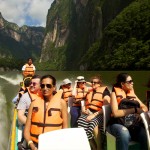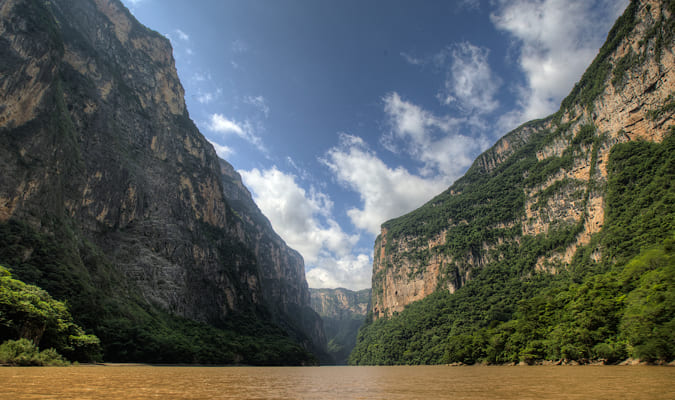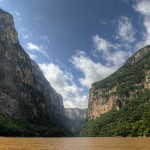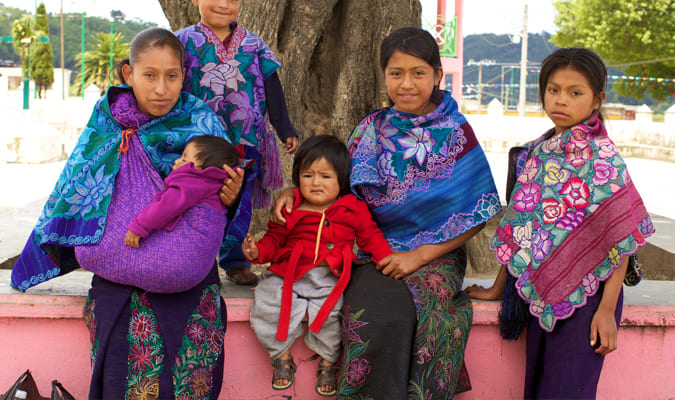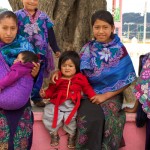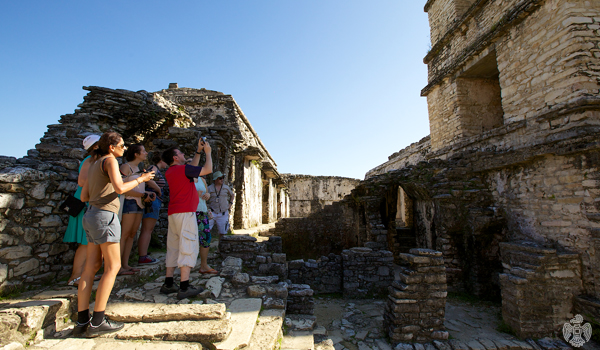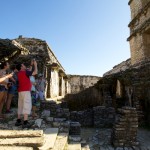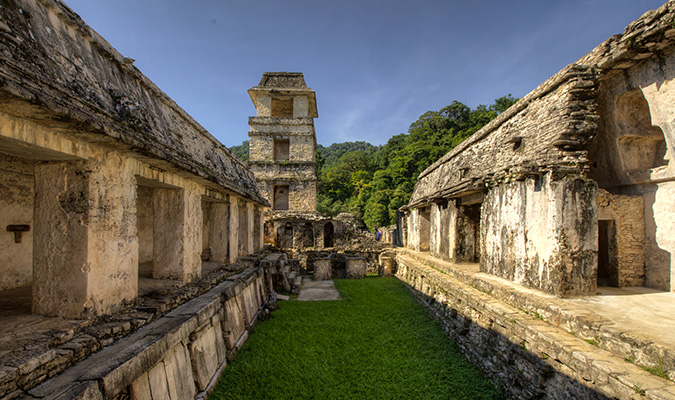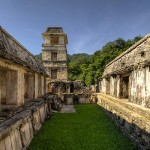 HIGHLIGHTS
Sumidero Canyon – Enjoy a private boat trip down this marvelous canyon of waterfalls and sheer cliff walls
San Cristobal de las Casas – Explore the cobblestone streets, quaint cafes, and lively markets of the gorgeous San Cristobal de las Casas
Montebello Lakes – Enjoy the gorgeous scenery found at the Montebello lakes
Ancient archeological sites – Take guided tours of the ancient ruins at Palenque, Chinkultic, Yaxchilan, and Bonampak
Indigenous towns – Visit San Juan Chamula and Zinacantán to learn about the culture and traditions of the local Maya people
Day 1: Arrival in Tuxtla, cruise the Sumidero Canyon, San Cristobal de las Casas
You will be picked up at Tuxtla Gutierrez airport and taken on a private boat trip through the Sumidero Canyon. See towering cliff faces, which can reach 3,300-feet-high (1,000 meters), and look out for the endangered and protected species hiding in the nearby landscape.
Wildlife that calls the Sumidero Canyon National Park home includes spider monkeys, river crocodiles, jaguarondi, and ocelot.
After, you will be dropped off at your hotel in the colonial highland town of San Cristobal de las Casas.
Overnight: Casa Del Alma Hotel Boutique & SPA
Day 2: Private tour to San Juan Chamula, Zinacantan, and San Cristobal de las Casas
Take a cultural journey to understand the local Maya culture with a trip to the indigenous towns of San Juan Chamula and San Lorenzo Zinacantan. These two fascinating towns are mostly populated by the Tzotzil Maya people, a traditional community with ancient customs and culture.
After, enjoy a guided tour of San Cristobal de las Casas, a gorgeous colonial city nestled at the bottom of a valley. Tour its cobblestone streets, learning all about its history and culture from your expert guide.
Overnight: Casa Del Alma Hotel Boutique & SPA
Day 3: Tour the Montebello Lakes, Chinkultic archeological site
Journey to Montebello National Park, home to the 59 lakes collectively known as the Montebello Lakes. Tour the waters, noticing how their colors change; some with hues of greens and blues, others purple or even black.
You may choose to take a rowboat out or go for a horse ride around one of the lakes (additional costs).
Next, visit the Chinkultic archeological zone in the Montebello National Park. Explore the city, visiting some of the 200 ruins which lie undisturbed.
Stop at El Mirador, the tallest and most important structure at Chinkultic, and enjoy the panoramic views over the surrounding area.
Overnight: Parador Santa Maria
Day 4: Transfer to Las Guacamayas vía Las Nubes
Descend from the Chiapas highlands with a drive into the Lacandon Rainforest. Stop at Las Nubes Waterfall on the Santo Domingo River, famous for its vibrant turquoise color, and enjoy a hike in the area.
After lunch at a local restaurant, head to Las Guacamayas, an environmental education and ecotourism center and your home for the following night. In the afternoon, get your walking boots on for a bird watching experience, looking out for the colorful local macaws.
Overnight: Las Guacamayas
Day 5: Rafting in Lacanja River
Navigate the Lacanjà River on a raft, viewing its waterfalls and backwaters, and heading deep into the lush vegetation of the tropical forest.
Along the way, visit Maya archeological sites and, with a little luck, see some of the jungle's animal inhabitants.
Overnight: Explora, Exoturismos y Aventura, Ya'ax Cabin
Day 6: Privately guided excursion to Yaxchilan and Bonampak
Enjoy an unforgettable excursion to the remote Maya archeological sites of Yaxchilan and Bonampak, both located deep in the Lacandon Jungle.
At Yaxchilán, find preserved, intricate structures, as well as its hieroglyphs and inscriptions that narrate the city's history. As you traverse the site, your guide will inform you of the history, as well as the myths and legends of the site, while howler monkeys roar overhead.
Then, at Bonampak, head to the Temple of the Murals where you can step inside rooms with brightly colored depictions of Maya life. Your expert guide will provide context to the murals, deepening your knowledge of Mexico's ancient world.
Overnight: Chan-Kah Resort Village
Day 7: Palenque archeological Site & Misol Ha Waterfall
Enjoy a privately guided excursion to Palenque, an ancient Maya city surrounded by jungle. Your expert guide will lead you in your exploration of the site, the history of which was pieced together through a large number of inscriptions found there.
Take the chance to climb the temples and look out over the lush green jungle, while listening to the sound of howler monkeys that roar from high up in the trees. Then head to Misol Há waterfall, a 35-meter-high cascade that drops into a round pool.
Overnight: Chan-Kah Resort Village
Day 8: Transfer from Palenque to Villahermosa and Visit La Venta Museum
Explore the fascinating outdoor museum, La Venta, seeing a variety of wildlife and more than 30 ancient archeological monuments dating from 1,300BC.
The museum contains two main areas: the archeological site and the zoological area. The zoo is located at the entrance and is home to more than 400 species, all native to the region.
The extensive archeological area takes up the majority of the park, introducing you to the Olmec world through informative displays and monoliths.
Overnight: Marriott Villahermosa
Day 9: Departure from Villahermosa
Enjoy a private transfer to Villahermosa airport, from where you will catch your onward flight home.
Dates
Our trips are fully customized, allowing us to build your itinerary for any time of the year.
Prices
Our custom-tailored journeys start from $1,000 USD per day for two travelers. Contact us today to discuss your travel desires and design a personalized proposal with exact pricing.
Please note, our pricing guideline is a starting from price and is not necessarily applicable to the suggested hotels contained within the suggested itineraries on this web site. Itineraries are customized prior to final pricing.