OVERVIEW
ITINERARY DETAIL
DATES AND PRICES
Immerse yourself in Chiapas, a trip that is a perfect mixture of adventure, nature, and cultural history in Mexico as you explore jungles, mountains, waterfalls and archaeological sites.
This Adventure in Chiapas: Ruins, Rafting, and Lakes trip was designed to provide the perfect mixture of adventure, nature, and cultural history in Mexico. On this trip, you will explore the jungles and mountains of the area and have the chance to take in the majestic beauty of one of the region's waterfalls, measuring over 100 feet in height, as well as to swim in the refreshing water from the falls. Prepare to get wet on this trip as you will also  be rafting and visiting lakes. A trip to northern Chiapas will take you to the archaeological site of Palenque, an ancient Mayan city acknowledged as one of the greatest achievements of ancient man.
PHOTO GALLERY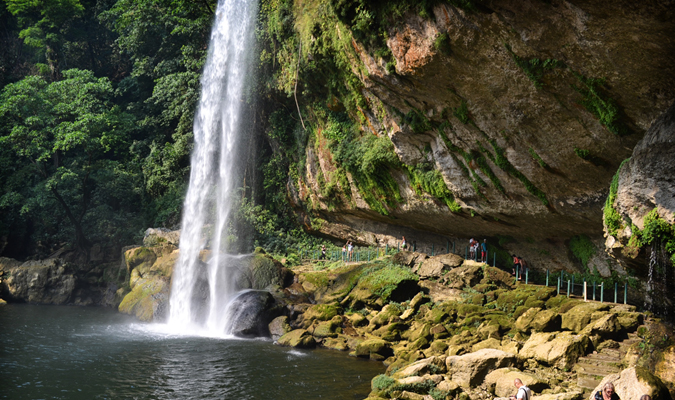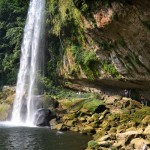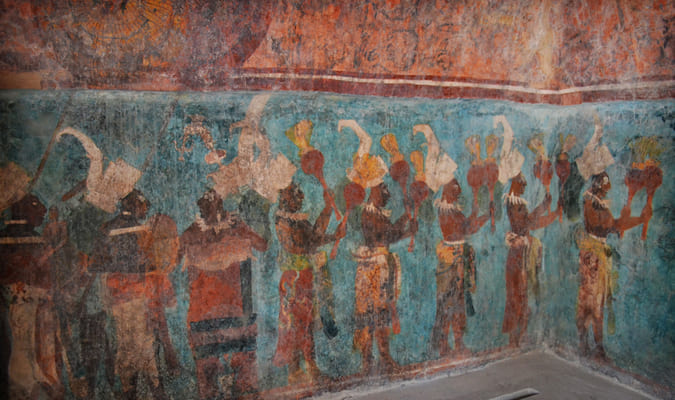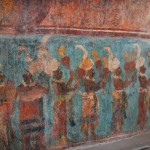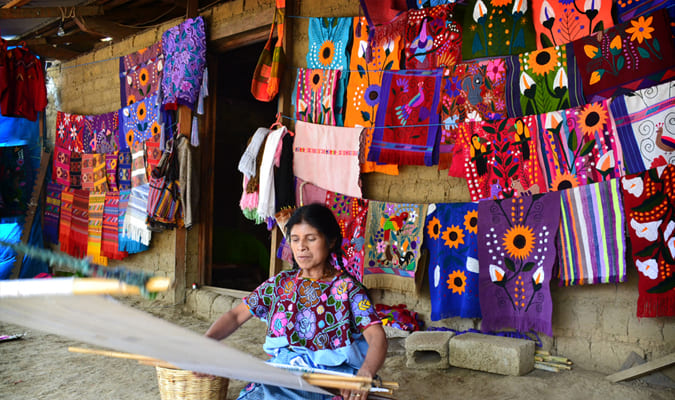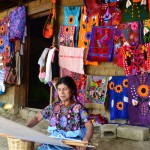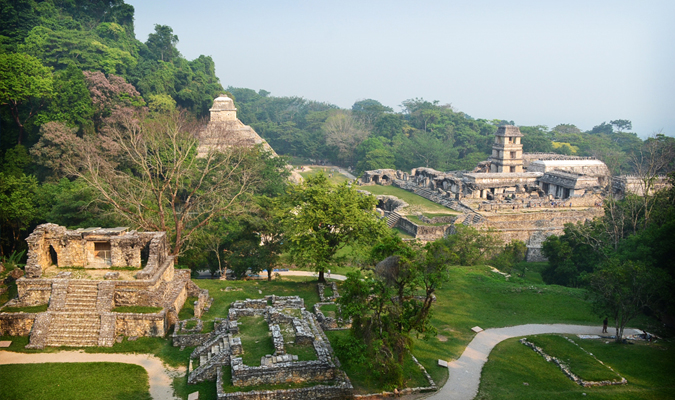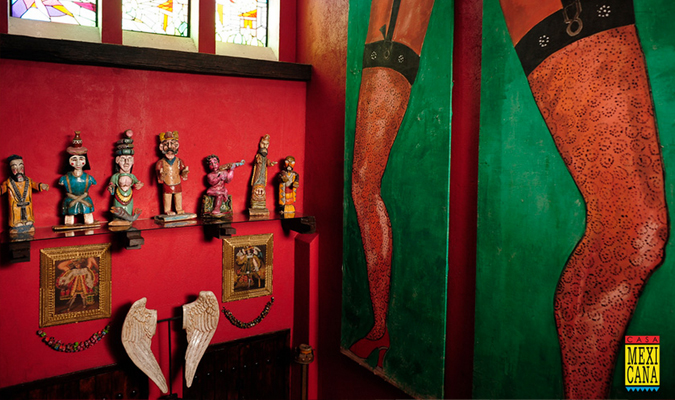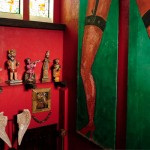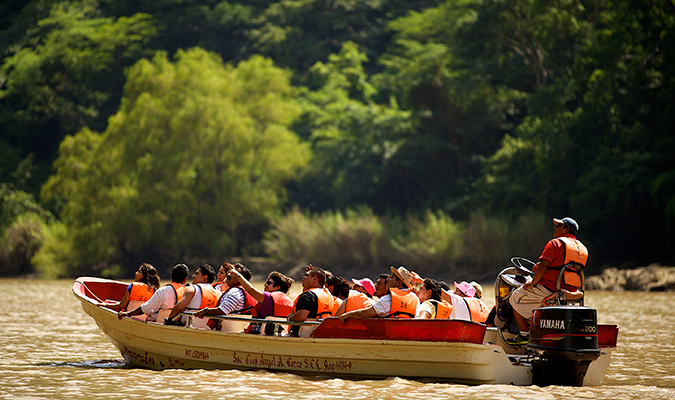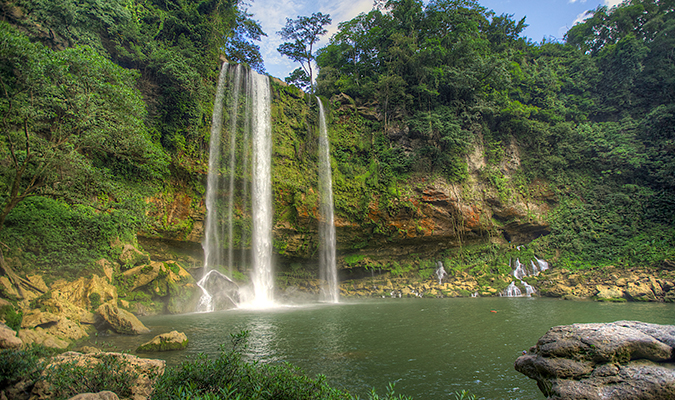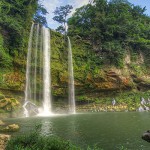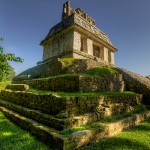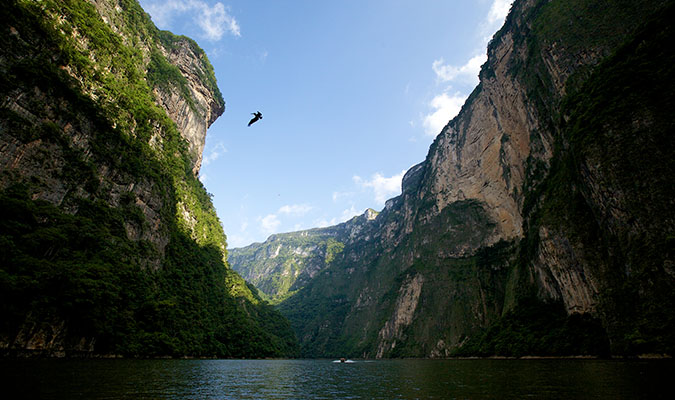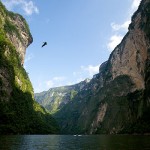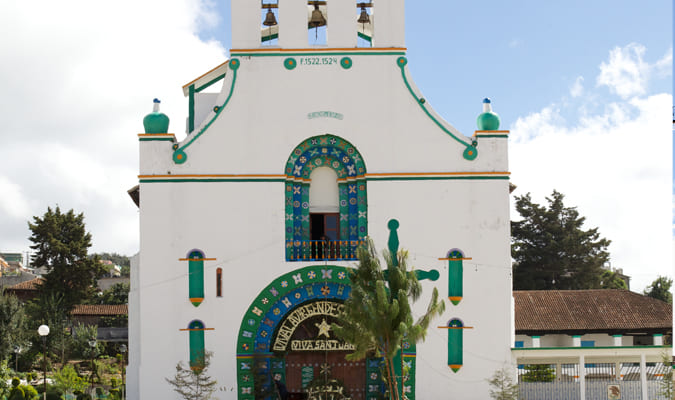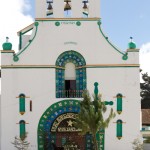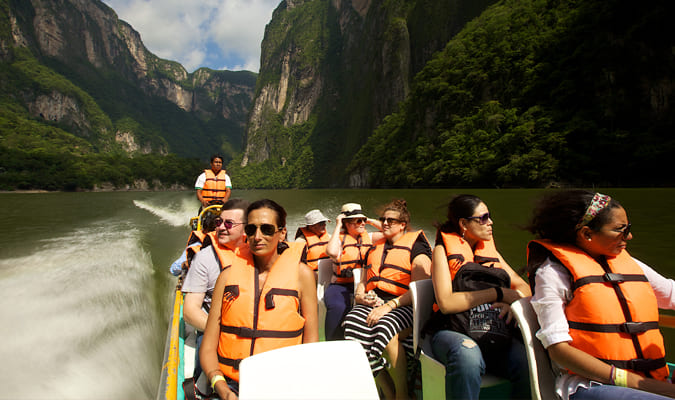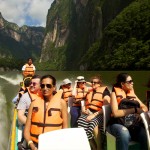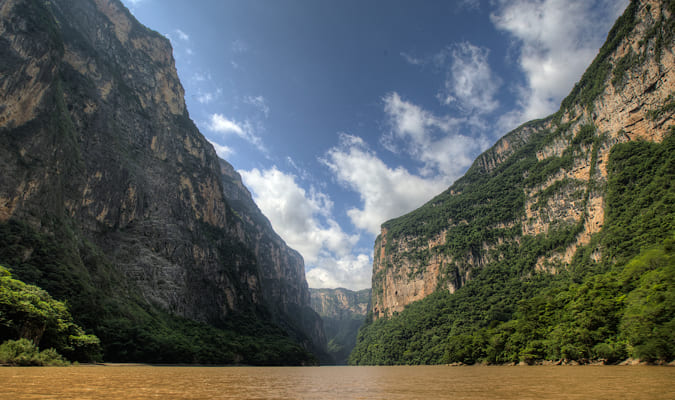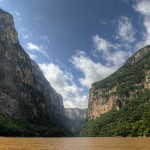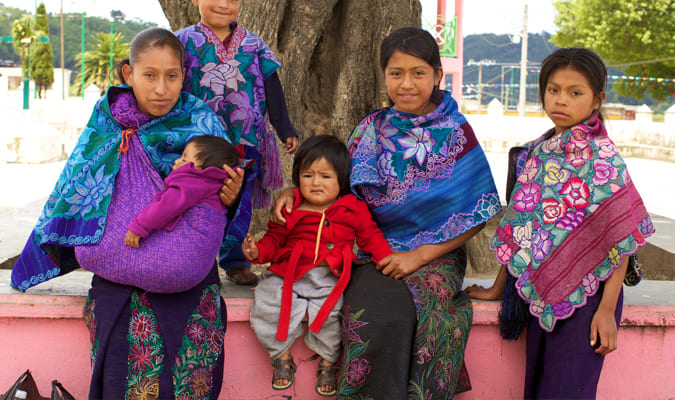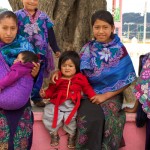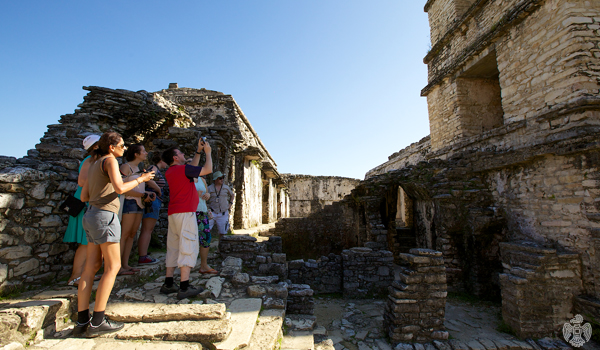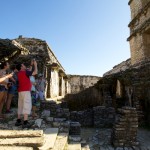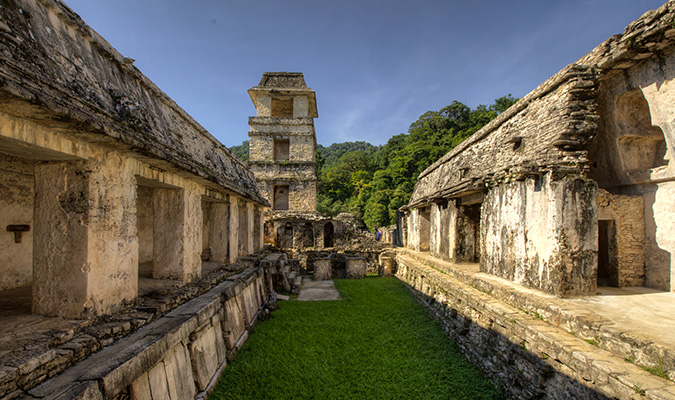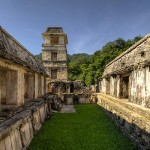 HIGHLIGHTS
Sumidero Canyon – Enjoy a private boat trip of the  this marvelous canyon where the innumerable waterfalls and sheer cliff walls leave a breathtaking response on all those who view this natural wonder
San Cristobal de las Casas – Wander the cobblestone streets, quaint cafes, and lively market
Montebello Lakes – Explore the  beautiful lakes colored turquoise,blues and greens
Palenque Ruins – Visit and explore archeological sites that were important to Mayan civilization
Yaxchitlán & Bonampak – Explore the Mayan culture by visiting these important sites located in the rainforest
Chiapas Countryside – Visit the villages of San Juan Chamula and Zinacantán to explore the culture and learn the traditions of the Mayans
Day 1: Arrival Day: Tuxtla to San Cristóbal de Las Casas via Sumidero Canyon
You will be picked up at the airport in Tuxtla Gutierrez and taken on a private boat trip of the Sumidero Canyon in route to your hotel in the colonial highland town of San Cristobal de las Casas. Overnight: Casa Del Alma Hotel Boutique & SPA
Day 2: Private Tour San Juan Chamula, Zinacantan and San Cristobal de las Casas
You will be met by your guide in the hotel lobby at 9:00 AM for a half day excursion (6-8 hours) to the indigenous towns of San Juan Chamula, San Lorenzo Zinacantan as well as a tour of the highlands colonial city of San Cristobal.
Overnight: Casa Del Alma Hotel Boutique & SPA
Day 3: Montebello Lakes & Chinkultic Archeological Site
Today after breakfast and hotel check out you will depart from San Cristobal, in a privately transfer and guided full day tour to Lagos de Montebello. The lakes themselves are well worth experiencing; they all reflect turquoise blues and greens, and coupled with the scenic backdrop of the surrounding mountains and forests; the area is great for a whole day's exploration. The lakes have a calm, serene and relaxing feel to them; the air is sweet and pure, and even during busy times, because of its size, you'll always be able to find a quiet corner to just sit and ponder, surrounded by some of nature's most wonderful creations.
Overnight: Parador Santa Maria
Day 4: Transfer to Las Guacamayas, vía Las Nubes
Descend from the Chiapas highlands with a drive into the Lacandona Rainforest. Stop at the Las Nubes Waterfall on the Santo Domingo River, famous for its vibrant turquoise color, for a 1.5 hour hike in the area. After lunch at a local restaurant, continue for two hours to Las Guacamayas, an environmental education and ecotourism center and your home for the following night. In the afternoon, we will go on a hike for bird watching (macaws).
Overnight: Las Guacamayas
Day 5: Rafting in Lacanja River
The river we raft on is the Lacanjà river. It is not a rapid river, so the descent is more like a scenic tour through waterfalls and backwaters, which will take us deep inside the lush vegetation of the tropical forest. On our tour, we will visit Mayan archaeological sites and, with a little luck, we might see some animals of the jungle. We start our descents from the Rio Lacanja Camp, in the Lacandon community of Lacanja-Chansayab.
Overnight: Explora, Exoturismos y Aventura, Ya'ax Cabin
Day 6: Privately Guided Excursion to Yaxchilan and Bonampak/ transfer to Palenque
Today enjoy an unforgettable excursion to the remote Mayan archaeological sites of Yaxchilan and Bonampak located deep in the Lacandon Jungle. This tour includes the round trip boat trip (approximately 1 hour in total) and Bonampak's famous vivid frescoes showing the consecration of the ruling elite's heirs, depictions of battles, sacrifices, and ceremonies and displays some of the finest murals found in the pre-colonial Americas. Many murals remained unfinished due to the fall of the classic Maya civilization. In the evening, travel to Palenque. Overnight: Chan-Kah Resort Village
Day 7: Palenque archaeological Site & Misol Ha Waterfall
Today You will be met by your guide in the hotel lobby at 9:00am AM for a privately guided excursion to Palenque, a ruin city that is part of the Maya civilization that dates back to 100 BC to its fall around 800 BC. It is located on the western edge of the Maya empire near the present-day city of Chiapas, Mexico. The ruins left behind are very well preserved and maintained by local people as well as anthropologists. You will also visit the waterfall of Misol Ha which is a spectacular ±35 meter (115 ft.) a must see for visitors to the Palenque Chiapas region. Under the overhang a trail leads to the far side and a small cave that goes back about 300 meters to a waterfall inside the cave. Even swimming in the surface pool is permitted during times of low flow.
Overnight: Chan-Kah Resort Village
Day 8: Transfer from Palenque to Villahermosa and Visit La Venta Museum
You will be met by your guide in the hotel lobby at 9:00 AM for an excursion to world renowned La Venta museum which is home to some of Mexico's most treasured artifacts from the ancient Olmec culture. You will then continue on to Villahermosa for the night.
Overnight: Marriott Villahermosa
Day 9: Depature from Villahermosa
Private Transfer from hotel to airport for departure flight

Dates
Our trips are fully customized, allowing us to build your itinerary for any time of the year.
Prices
Our custom-tailored journeys start from $800 USD per day for two travelers. Contact us today to discuss your travel desires and design a personalized proposal with exact pricing.
Please note, our pricing guideline is a starting from price and is not necessarily applicable to the suggested hotels contained within the suggested itineraries on this web site. Itineraries are customized prior to final pricing.