The 2013 Whale Shark Season has officially started in Mexico's Yucatan Peninsula! Beginning May 15th and ending September 1st,  whale sharks migrate from around the world to the warm, tropical waters of the Mexican-Caribbean Sea.
The start of the season is always highly anticipated because it means that adventurers have the opportunity to swim and snorkel with these giant creatures in their natural habitat.  Although whale sharks are the largest fish in the world and grow to be over 40 feet in length and 15 tons in weight, they pose absolutely no threat to humans. They are slow moving, docil animals that feed mostly on plankton, completely harmless to those that join them for a swim.
The waters surrounding Isla Mujeres and Isla Contoy are known to have some of the densest populations during this period. Isla Holbox is also known for whale sharks but in recent years, they  have moved away from Holboxs toward the Caribbean Sea and Isla Mujeres. In 2011, Mexico recorded the largest aggregation of whales sharks ever, with more than 400 gathering in one place to feed!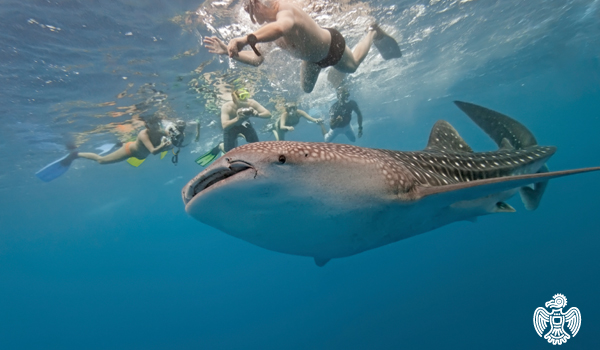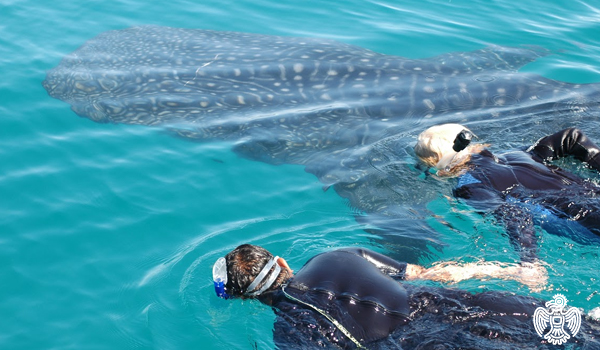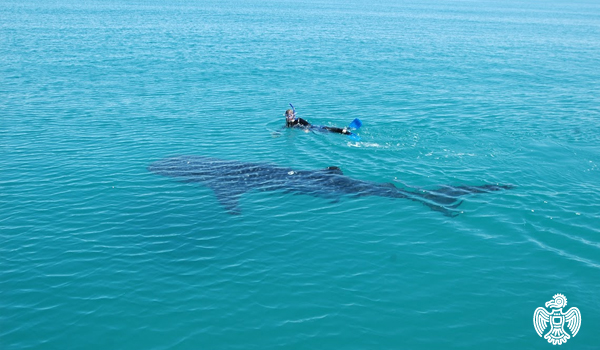 If you're thinking about swimming with whale sharks this year, here are some tips:
When: While May through September is the official season, the largest congregations are in July and August. The fifth annual Whale Shark Festival is scheduled to take place on Isla Mujeres, July 11-14, and will share local cuisine, music and raise awareness to environmental education and preservation of whale sharks.
Where: Whale Sharks are moving around quite a lot – however in the past years they have been gathering more towards open clear waters – 1 to 2 hours from Isla Mujeres. While there are still small congregations around Isla Holbox, the experience is by far superior in open waters of the Caribbean where the sea's clarity up to triples that of Isla Holbox.
We recommend staying at Villa Rolandi right on Isla Mujeres. Another option is Casa Sandra on Isla Holbox.
Who: Anyone from a beginning swimmer to a professional snorkeler can join the adventure of wading with whale sharks.
How: Journey Yucatan (a brand of Journey Mexico) can provide you with a tour to swim with these amazing fish. We can arrange anything from a group tour to a private yacht encounter. For a full itinerary, check out our Swim With Whale Sharks and Visit Ancient Ruins Trip.