Mexico City, Mexico – Journey Mexico – Mexico´s  leading  luxury travel company – is pleased to announce that Lillian Avilés has been appointed as their new Director of Marketing. Lillian brings to Journey Mexico´s team a wealth of knowledge about both the luxury travel market and Mexico as a destination. She will not only spearhead the company´s global marketing strategy but she will also be in charge of opening company´s new office in Mexico City.
In her new role, Lillian will be responsible for partner relationships, campaign implementation, developing a global marketing strategy, as well as creating the marketing and sales vision for the company in the US, Mexico, UK, and other international markets.  In addition to her new responsibilities, Lillian will be in charge of designing new and unique travel product in Central Mexico offering Journey Mexico´s clients' exclusive access to one-of-the-kind experiences similar to what the firm offers in the Yucatan Peninsula. "I am thrilled to join Journey Mexico´s dynamic and growing team", explained Lillian, "and to promote the rich culture and natural beauty of a destination that I am very passionate about".
Born in Washington D.C. of Dominican decent, and educated in France, Lillian developed a passion for travel from an early age and since then has traveled throughout the world. She is a seasoned travel professional and her many outstanding achievements includes starting and running her own successful PR agency that represented boutique hotels and distinguished resorts. Most recently she was the Director of Sales for North America for a prestigious boutique hotel in Italy where she was able to surpass revenue objectives along with raising brand recognition in a very competitive market. One of the greatest strengths she will bring to Journey Mexico is her ability to effortlessly develop strategic partnerships with travel industry leaders as she already has worked extensively with top travel professionals in the United States, Canada, Italy, Spain, France and Mexico.
You can connect with Lillian via email at: Lillian [at] journeymexico.com.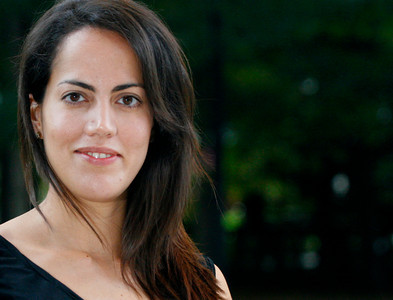 About Journey Mexico
Journey Mexico is a deluxe travel company that creates tailor-made itineraries throughout the Mexican republic for sophisticated and discerning travelers. With offices in Puerto Vallarta, Cancun, and soon to open in Mexico City, Journey Mexico´s strong presence throughout country´s vast and diverse regions enables the firm to offer distinctive and authentic travel experiences that include multi-region itineraries in states such as Yucatan, Chiapas, Oaxaca and Guanajuato with in-depth guided tours; luxurious seaside escapes; private jet and yacht excursions; culinary packages, villa rentals and much more.
For more information:
Email: [email protected]
www.journeymexico.com
www.facebook.com/journeymexico
www.twitter.com/journeymexico