The Pre-Hispanic City and National Park of Palenque is a fascinating archaeological Mayan zone located in the State of Chiapas. Recognized by UNESCO as a World Heritage Site for representing a masterpiece of human creative genius, Palenque is a prime example of a Mayan sanctuary during the Classical Period.
The site of Palenque is estimated to span nearly 25 square miles and contain over 1,000 documented buildings, however less than 10% of the city has actually been excavated. Of the small area which has been uncovered, visitors witness beautiful craftsmanship and architecture which shed light into Mayan mythology, bearing a unique testimony to the Maya culture. The 75ft high Temple of the Inscriptions contains one of the only crypts found inside a pyramid in Mexico! To learn more about Palenque' s majesty and mystery, click here.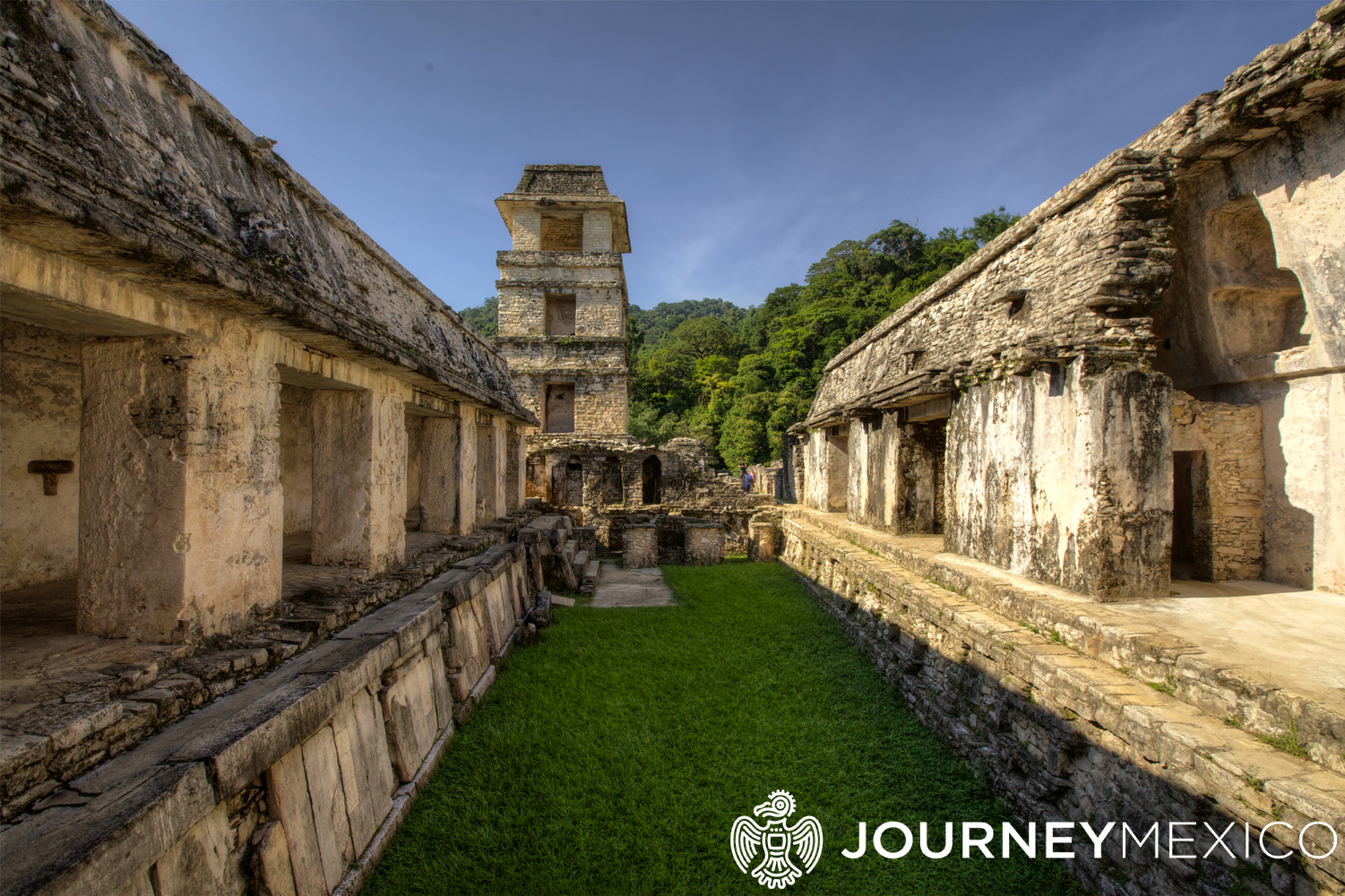 When to Visit Palenque
For a memorable experience, we recommend visiting Palenque off-hours after the park has closed to the public (special permission required) with a private guide. The sunset sets beautifully on the ruins and creates playful shadows in a dramatic way.