As the Festival Internacional Cervantino 2012 approaches, one of the largest celebrations of the arts worldwide, travelers from across the globe will be arriving in the cultural mecca of Guanajuato, Mexico. With 19 days of festivities running from October 3 to October 21, we wanted to share Journey Mexico's picks for the top hotels and restaurants in Guanajuato.
Hotels: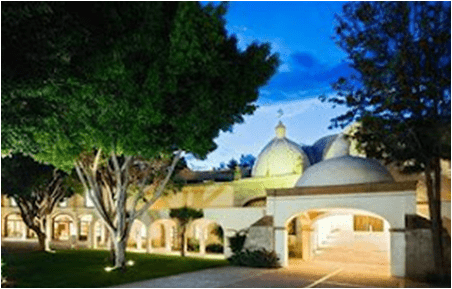 1) The restored ruins of a 17th-century hacienda is the home of Camino Real Guanajuato Hotel, a breathtaking historic building recognized as an INAH World Heritage Site. Exquisite details of the original hacienda have been preserved, creating the perfect blend of carved stonework, vaulted architecture and chic modern décor. With rooms overlooking beautiful gardens and onsite pool, gym and business center facilities, guests have plenty of modern comforts for an enjoyable stay.

2) The Quintas Las Acacias was converted from its late 19th-century origins to an elegant boutique hotel, offering 17 rooms and pampered suites that merge classic European style with distinctly Mexican motifs and artisan decor. The hotel's AAA Four Diamond rating is well-earned with first-rate amenities, unparalleled hospitality and tranquil settings that combine history with luxury. Charming touches like the beautiful cactus garden, soothing outdoor jacuzzi and intimate restaurant offers guests a truly unique experience.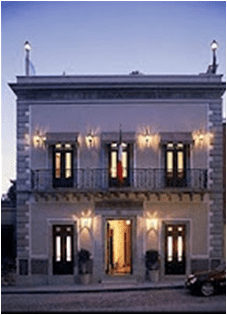 3) The European-inspired boutique hotel Villa Maria Cristina offers the atmosphere of a regal estate. Lofty ceilings, charming courtyards and mosaic tile floors welcome travelers into this aristocratic home, where 13 airy suites are outfitted with elegant French furnishings. Guests can relax in the spa and pool styled after a Roman bathhouse or dine on sophisticated international cuisine. Luxury amenities like car and concierge services, designer toiletries and massage therapy guarantee an unforgettable visit.
Restaurants
1) México Lindo y Sabroso
Location: Paseo de la Presa 154, San Jose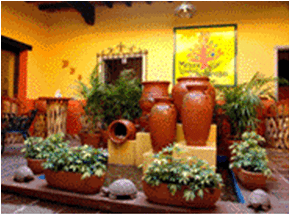 For a taste of the country's signature cuisine, visit Mexico Lindo y Sabroso, a quiet eatery with a cozy veranda for outdoor dining. In a menu with tasty regional cuisine and Yucatecan specialties, each dish is imbued with rich agricultural flavors paired with tender meats, beans and delectable sauces. Dine on the restaurant's famed Enchilada trio, crispy flautas, green pozole or delicious pork-topped panuchos. With just a short drive from downtown, the restaurant is the perfect stop between festival events.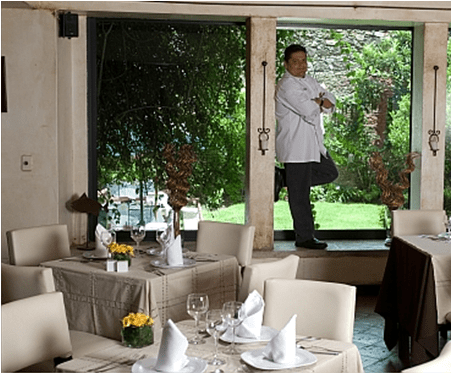 3) El Jardin de los Milagros
Location: Calle Alhondiga 80, San Javier
Cultural and contemporary merge expertly at the Garden of Miracles, where Chef Bricio Dominguez crafts flavorful Mexican, Spanish and Mediterranean cuisine designed to offer an incredible sensory experience. The indulgent flavors of fresh seafood ceviche, hearty stew and sopecitos topped with succulent meat and sauces dominant the menu, which re-envisions traditional dishes dating back to pre-Hispanic royalty with innovative modern touches. Nestled beneath a great white sapote tree in a former hacienda, the restaurant's large windows offer a beautiful garden view while you dine.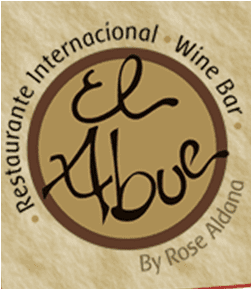 4) El Abue
Location: Calle San José 14 at Plaza Baratillo
Don't overlook El Abue, a hidden treasure at the heart of Guanajuato. The charmingly intimate dining room is perfect for couples and seasoned travelers who enjoy a quiet atmosphere and authentic regional Mexican cuisine. Chiles en nogada, a pork-filled poblano chile topped with toasted walnut cream sauce, is the star of the menu. Delicious tortilla soup and enchiladas in exquisite red Oaxacan mole are local favorites, but you'll also find fresh salads, Italian pastas and juicy flank steak on this diverse menu.