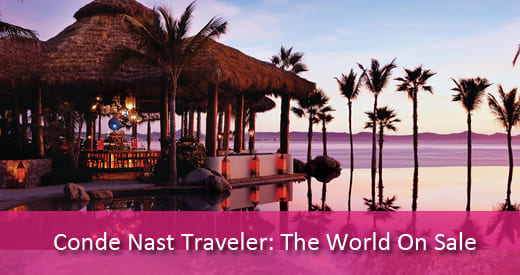 If you've been itching to get away on a whirlwind vacation but have been waiting for a great deal to come along, you might just be in luck. Conde Nast's 32 Trips of a Lifetime promotion is currently open to people who subscribe to the magazine. The promotion becomes available to the general public on August 21. What's the big deal? For one thing, you can take your pick from 32 trips to some of the most exciting destinations on the planet. The trips are grouped by location and according to theme. The most exciting part of all is that you'll enjoy discounts of up to 65 percent. Learn more about this incredible opportunity below.
Vacations around the World
As a part of the Conde Nast promotion, you can choose from vacation deals that span the globe. There are nine vacations available in Europe, five in Africa and the Middle East, six in Asia and Australia, three in South America, two in the Caribbean and Mexico and seven in the U.S. and Canada. Whether you'd like to return to a part of the world that you love, or if you'd like to venture someplace you've never been before, there's sure to be something on the list that will pique your interest.
Exciting Themes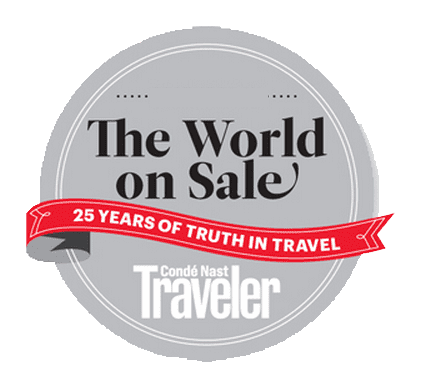 If you're not sure where to begin, browsing vacation by theme is a great place to start. For families, there are options like cruises and Utah ski vacations. As far as beach vacations go, destinations include Cabo San Lucas, the Caribbean, Dubai and the Maldives and Hawaii. If adventure is what you seek, trips to southeast Asia, African safaris and tours of the Silk Road are all available. Some of the vacations focus on glamorous cities like Rome and Paris, or you can sign up to spend a week in New York City. With a quick glance at the list, you're sure to be inspired.
How to Grab the Deal
There's a limited number of available spaces for each vacation deal, so it pays to subscribe to Conde Nast to get in on the pre-sale action. If you'd rather wait and try y our luck when the sale becomes available to the general public, you'll just have to hold on until August 21st. Either way, this is one deal that you don't want to miss. Exceptionally great offers are being made because this is the 25th anniversary of the Trips of a Lifetime promotion, so hurry up, choose a vacation and book it today.