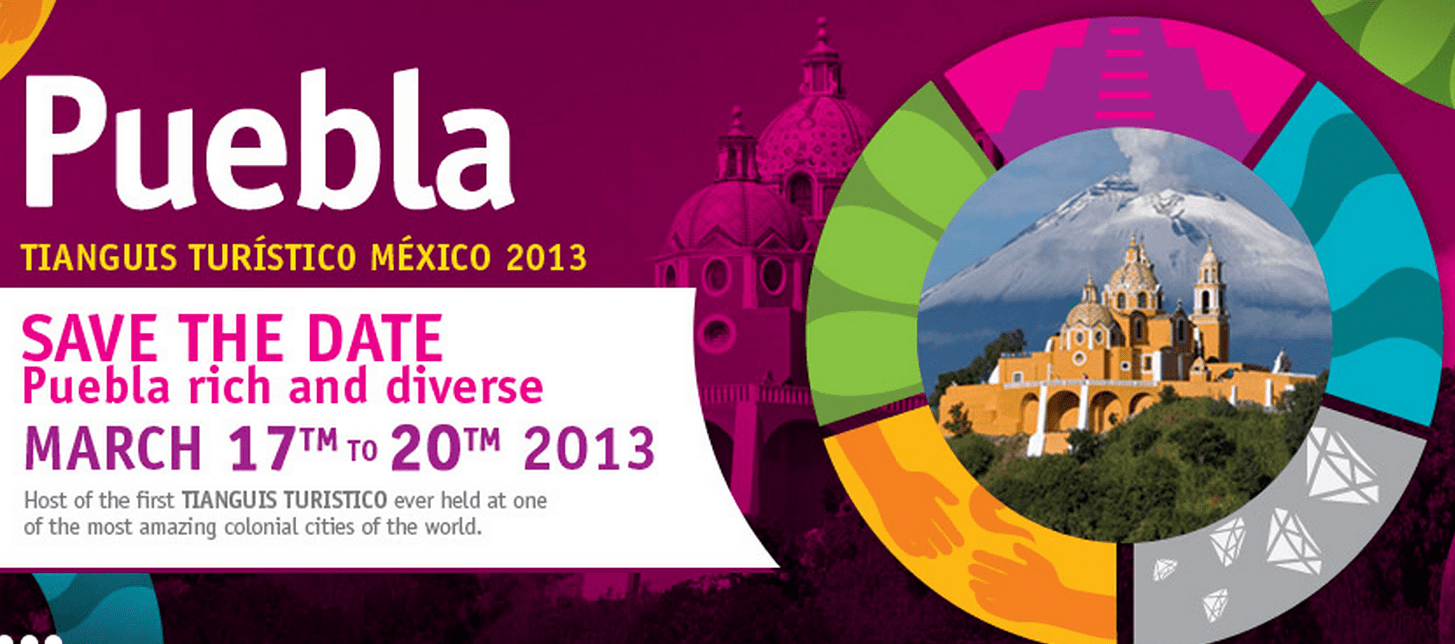 Puebla is gearing up for the 38th Edition of the Tianguis Turistico — Mexico's most important travel trade show. The fair will be held from March 17th to March 20th at the Exhibition Center in the state's capital,  providing a unique business arena where domestic and international purchasers are able to meet with over 500 Mexican tourism service providers.
For 36 years, Tianguis Turistico had been held in Acapulco before deciding to become a traveling tourism fair, making its first stop in 2012 at the beach destination of Puerto Vallarta.  Puebla will be the first colonial destination of the Tianguis Turistico Mexico. While last year had a record-breaking attendance of 1,400 buyers and 7,500 attendees, this year Mexico is expecting to exceed that number with 1,500 buyers from 33 countries. Puebla was chosen as this year's host because of it abundance of cultural and historical significance. In fact, the city of Puebla was named a UNESCO World Heritage site in 1987. Puebla commented that it will be a proud host and as part of preparations for Tianguis' activities, the city has invested more than 300 million pesos in infrastructure.
If you are unfamiliar with Puebla, it has exquisite architecture which can be seen in its many churches and convents and it is also where some of the popular dishes of Mexican cuisine come from –such as chiles en nogada (a colorful blend of poblano peppers topped with a creamy walnut sauce and pomegranate seeds) and mole poblano. Puebla also is proudly home to seven Pueblos Magicos — recognized 'Magical Towns' that imbue certain characteristics and experiences through architecture, traditions, customs, music, gastronomy, festivities and handcrafts.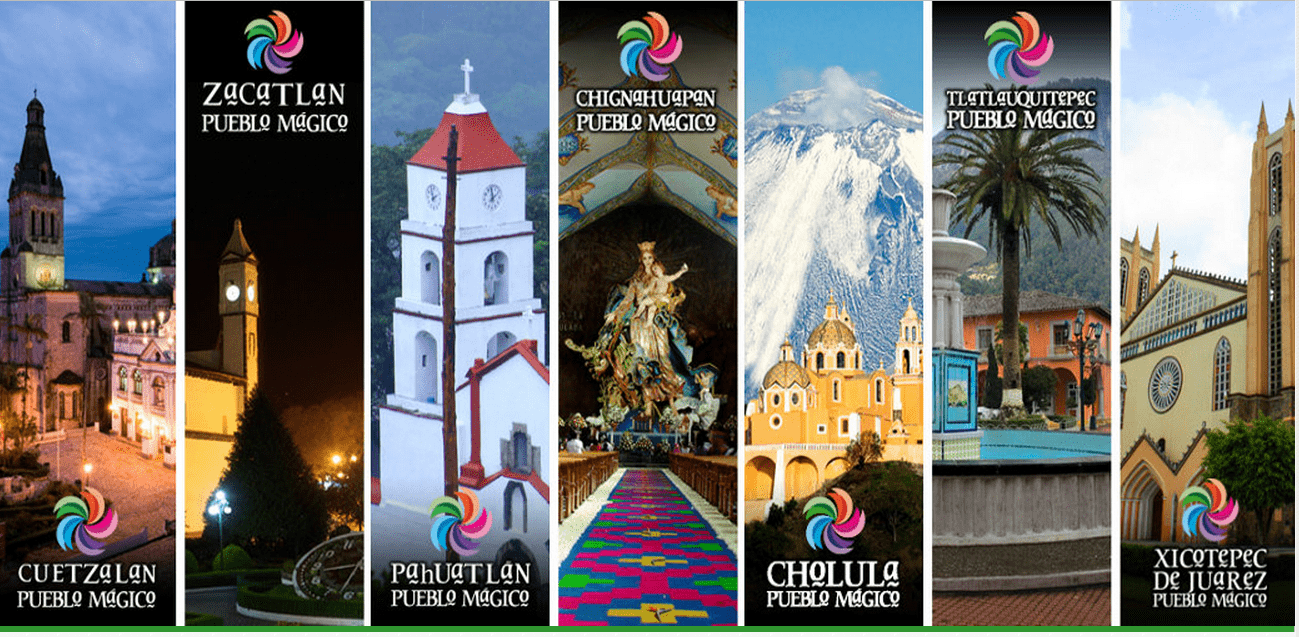 If you're planning to attend this travel fair or visit Puebla for any reason, give Journey Mexico a call.  Matteo, Rene, and Jessica, will be representing Journey Mexico at this year's Tianguis. If you would like to make an appointment, please email them.