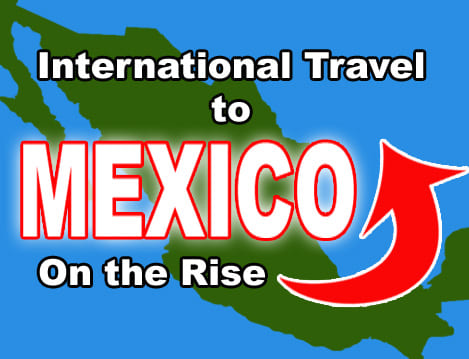 Travel + Leisure recently published their Atlas Industry Review, which presents some interesting and encouraging figures in regards to travel and travel to Mexico.
International tourism to Mexico surged 35% in June of 2010 and continued to rise another 28% in July, when 899,172 international tourists visited the country.
From Jan to July of 2010, more than six million tourists flew to Mexico, which is a 20% increase from the same period in 2009.
International tourism in general has been steadily climbing for nine straight months and the number are up 7% since Jan. of 2010. Although figures are expected to level out for the second half of the year, the number of international tourist arrivals worldwide are estimated to reflect a 3-4% increase from Jan.-Dec.
Central America specifically saw a 9.1% increase in international tourism, dominating many areas of the world, save for the Asia-Pacific which saw double digit figures of growth.