Adventure travel trips and tours in Mexico are one of our specialties at Journey Mexico. For those of you planning adventure vacations this summer, we've put together a list of our favorite adventure tours.
From pristine beaches and remote jungles to spectacular mountains, lakes and rivers – these travel adventures get to the heart of this grand destination: Mexico.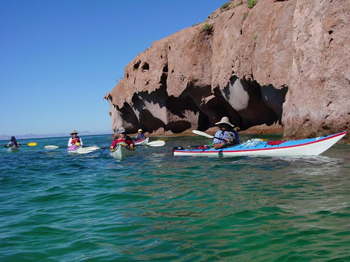 1)      Baja Multisport: Sea Kayaking and Hiking Trip
On this adventure trip you'll visit both the Pacific Ocean and Sea of Cortez coastlines of Baja California, Mexico. Perfect for active travelers, it combines remote hiking and paddling in intact wilderness settings, plenty of wildlife viewing opportunities and visits to local villages.
This trip includes a full day Sea-Kayaking expedition in the Sea of Cortez. Experience the turquoise waters of the protected beaches of the Island of Espiritu Santo.  We will also visit the resident sea lion colony where you can opt to swim and snorkel with these marine mammals.
During our day hike, you will indulge in the seascapes of the rugged Pacific Coast of Southern Baja California. In this hike into the Sierra de la Laguna Biosphere reserve you will also experience the beauty of cascading waterfalls in the stunning cactus forests.  A visit to the fishing village of Todos Santos and a day of surfing provides a taste of the old Baja.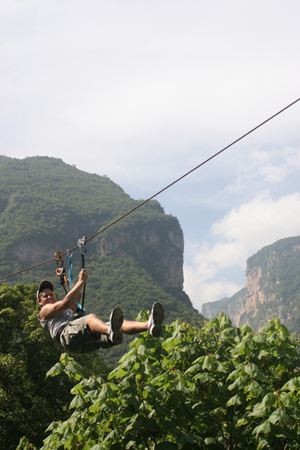 2)      Chiapas Adventure Trip – Ziplines, Waterfalls, and Ruins
On this fabulous adventure trip to Chiapas, Mexico, you will zip line through the tree-tops of the jungles and mountains of the region. Take in the magnificent beauty of one of the area's waterfalls, measuring over 100 feet in height, and swim in the refreshing water from the falls. This journey also includes a visit to the archaeological site of Palenque, an ancient Mayan city known as one of the greatest achievements of ancient man, and to San Cristobal de las Casas, a charming colonial city where you can converse with the indigenous people of San Juan Chamula and Zinacatan, and learn about their colorful ceramics and textiles.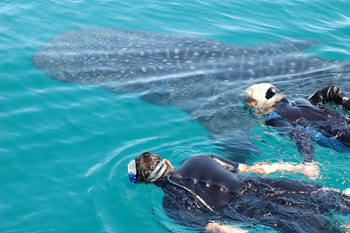 3)      Swim With Whale Sharks and Visit Ancient Ruins Trip
This adventure trip to the Riviera Maya in Mexico, is perfect for wildlife lovers. One of the highlights of this adventure includes swimming and snorkeling with docile whale sharks (ranging from 10 to 65 feet in length) on a secluded island. After a few days of nature immersion, explore the ancient Mayan ruins at the world renowned Chichen Itza. Your private guide will explain the significance of this archeological site and the achievements of the Maya civilization. You will also have the chance to cool off in a beautiful sinkhole before enjoying a picturesque lunch nearby. Accommodations at the Isla Holbox (a tranquil island 3 hours from Cancun) are in a quaint eco-friendly hotel.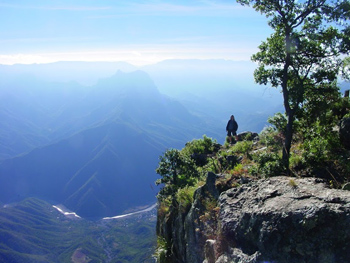 4)      Copper Canyon Hiking Trip – Lower Rio Urique Wilderness
The Copper Canyon hiking trip is an expedition style adventure where hikers follow the Urique River as it winds through the Mexican canyon. This tour offers stunning views, trails through narrow slot canyons and a crossing of the magnificent suspension bridge at Vado de la Cueva. You will also visit the native communities and the historic settlements of El Fuerte, Cerocahui, Creel, Chihuahua, and Batopilas.
A train journey on the world famous Chihuahua al Pacifico Mexican railroad offers a panoramic view of the amazing transition between the Sea of Cortez and the canyons of the Sierra Tarahumara.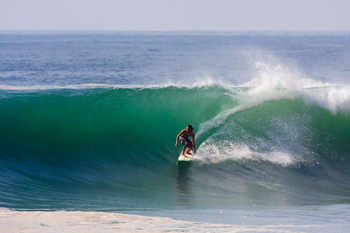 5)      Mainland Mexico Surf Trip
This surfing adventure trip is 10 days of non-stop surfing combined with luxury accommodations to relax and recharge in the evening. On this trip you will stay in 2 magnificent villas right on the water. You will also go on exciting road trips on private SUVs and take a private fight to some of the region's best kept secret surfing spots.
An expert guide will be with you providing insider access and a professional photographer will shoot video and photos of the adventure.
This exciting tour lets you experience a bike tour like you never have before. During this cycling excursion you will not only see great bike routes but you will also discover Oaxaca's amazing culture, food, and natural beauty.
You will visit Teotitlan del Valle, where the world-famous, traditional, woven, wool blankets and rugs come from, as well as other remote villages with XVI century churches, old plazas and vibrant markets and galleries.  On this tour, you will also see Monte Alban – an archeological site from around 500BC.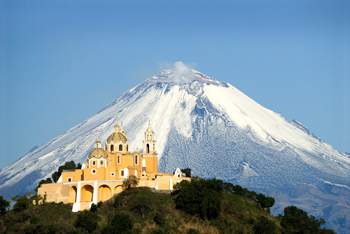 7)      The Volcano Mountain Climbing Expedition
This adventure tour is 10 days of amazing mountain climbing. Explore two Mexican volcanoes: The Malinche volcano, named after the Indian lover and interpreter for Cortez , and the Iztaccihuatl, the 3rd largest in Mexico famous for its shape of a sleeping woman.
In addition to exploring the mountaintops, caves, and glaciers of central Mexico, you will also visit the charming towns of Puebla and Cholula outside of Mexico City.
This trip also includes a visit to Teotihucan, a world-famous archeological site, and the Basilica de Guadalupe. This Basilica is the 3rd most important religious center worldwide.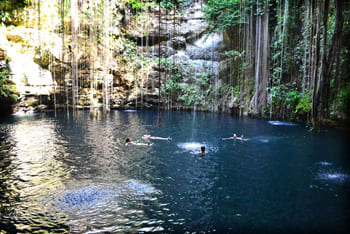 8)      Yucatan  Adventure
This adventure trip on the Riviera Maya takes you through the jungles of the Yucatan Peninsula and brings you to incredible archeological sites designated as World Heritage Sites by UNESCO. Visit the Mayan ruins of Uxmal, Chichen Itza, Celestun, Ex-balam and Sian Ka'an.
This ecotourism tour includes a visit to a local Maya family where age old traditions are still maintained. It also takes you to Tixkokob where locals still practice the age old tradition of Hammock weaving.
The Riviera Maya, with its turquoise waters and soft powder sand beaches awaits you.
We hope you embark soon on your adventure travel tour and discover the wonders that Mexico has to offer.