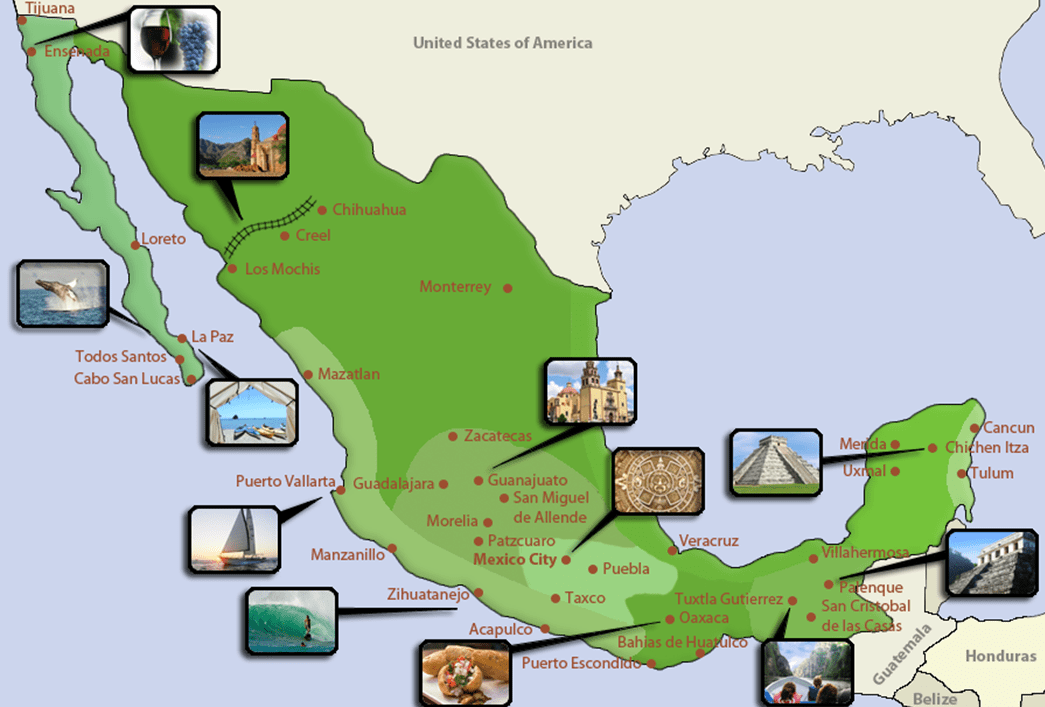 Mexico is a beautiful tourist destination, and it would be a shame to let the problems in a few specific regions put a damper on enjoying the rest of this friendly country. From time to time, the State Department issues Travel Warning reports to make sure U.S. citizens are aware of any international security concerns. The most recent report dated February 8, 2012 highlights areas that are considered safe for travel as well as areas without a current travel advisory.
The State Department Has Cleared these Lovely Mexican Destinations for U.S. Travelers
If you're considering sunny Mexico for your next luxury vacation, these exciting destinations have absolutely no travel advisories. Why not fly south for a little relaxation and adventure?
Northern Mexico including Baja California and Cabo San Lucas
Southern Mexico including Campeche, Chiapas
Central Mexico including Estado de Mexico, Guanajuato, San Miguel de Allende, Leon and Hidalgo, Puebla, Queretaro
Mexico City
Oaxaca including Huatulco and Puerto Escondido
Quintana Roo including Playa del Carmen, Cancun, Riviera Maya, Cozumel and Tulum
Tabasco including Villahermosa
Tiaxcala
Yucatan including Merida and Chichen Itza
Riviera Nayarit
Millions of US Citizens Safely Travel to Mexico Each Year
Every year, millions of travelers from the United States cross into Mexico for business, pleasure or educational purposes. In fact, over 150,000 U.S. citizens venture into Mexico on a daily basis. The Mexican government spends a considerable amount of resources to protect tourists from both the U.S. and other countries. As a result, resorts and other tourist destinations do not have the type of drug-related crime that is seen in the border regions or along the primary trafficking routes. Plus, the State Department has found that there is no evidence that any organized criminal group in Mexico has targeted U.S. citizens based on their country of origin.
More Information is Available
Journey Mexico encourages everyone to review the latest Mexico Security Update released by the U.S. Embassy to learn more. This information will ensure that you're fully aware of any recent security events that could impact your safety during your stay in Mexico. The State Department's Country Specific Information for Mexico provides even more information about safety issues in this charming country.
Don't forget that Journey Mexico's president, Zach Rabinor, is the top-rated in-country travel specialist. Because he literally lives and breathes Mexico, we can give you first-hand accounts and expert advice to make sure you fully enjoy your trip to this exciting country.