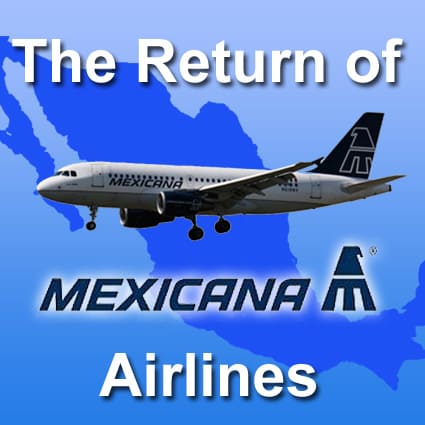 According to USA Today, the recently bankrupt Mexicana Airlines may be back in the sky before the year's end. After ceasing operations in August, Mexicana said that they have decided to accept an investment/business plan from "a tiny Mexican boutique investment firm," PC Capital.
Reportedly, this new plan needs to restructure $800 million of debt and will reduce Mexicana from a fleet of more than a hundred planes to about thirty. The new Mexicana will operate seven domestic routes and maintain seventeen international routes.
As has been the case throughout the downfall of Mexicana, this new plan's success lies in the hands of the unions. For the rescue plan to go through, the unions will have to agree to a $155 million dollar bail-out proposal that, while just a fraction of the actual debt, would give the unions a stake in the resurrected Mexicana.
Be sure to "like" the Journey Mexico Facebook page and follow JourneyMexico on Twitter to receive further updates on revival of Mexicana airlines and other Mexican Travel industry news.