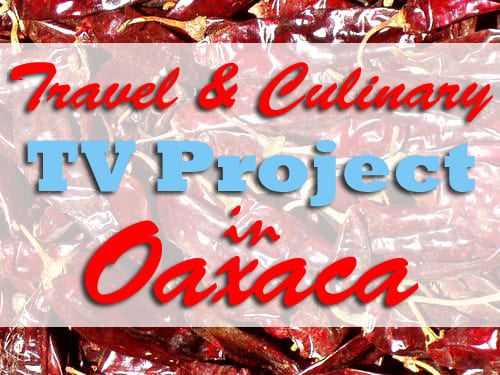 Journey Mexico President, Zachary Rabinor, is currently in Oaxaca running a scouting trip for a television pilot to be hosted by Mara Papatheodorou, a tastes and traditions expert who has built an impressive following by bringing culinary traditions from around the world into the home.
Mara Papatheodorou was the editor and producer of Bon Appetit magazine for 11 years and was an editor and producer of the European edition of W, Harpers & Queen, and the UK Travel Channel. She attended UCLA, the University Paris La Sorbonne and La Varenne cooking school in Paris; has been a long time consultant for food companies, magazines, and TV; and has become known as a strong proponent of the "You can do it too" philosophy of re-creating dishes from the master chefs of the world.
Zach will be personally guiding Mara and crew through the markets, restaurants, and pueblos of Oaxaca to find the most exciting and savory culinary treasures of the region to bring to Television. The Travel & Culinary Pilot will be shot in early January and should air shortly after. Be sure to "like" the Journey Mexico Facebook Page to catch future updates about the show!