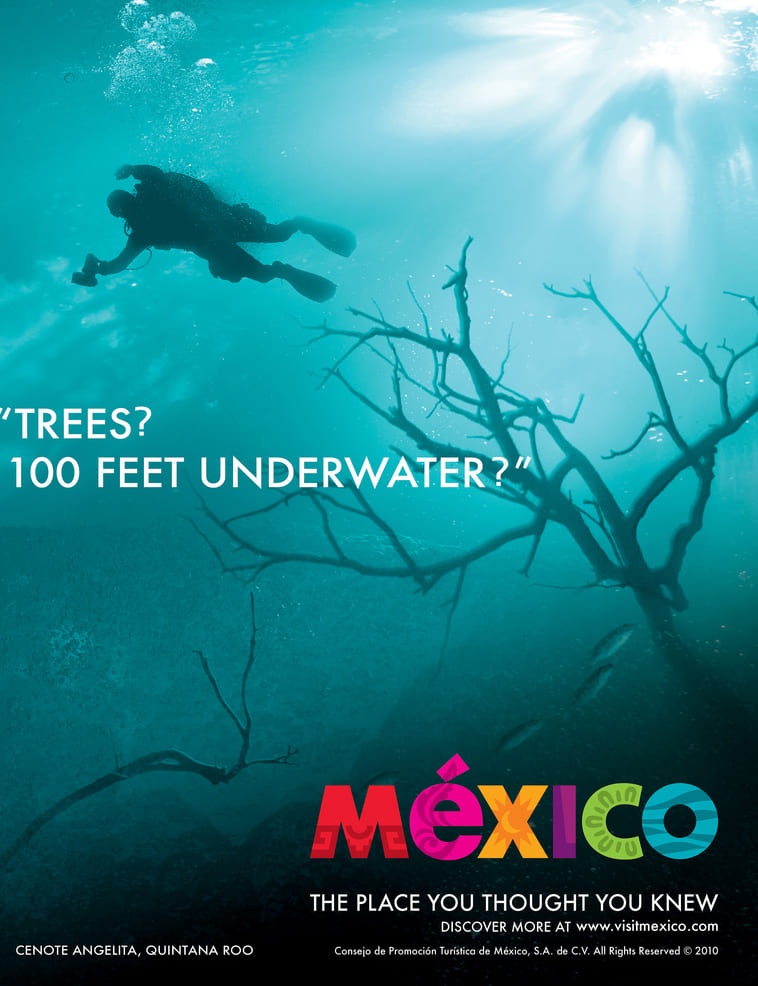 Earlier this year, the tourism board of Mexico launched a five month, $32 million ad campaign in North America under the slogan: "Mexico: The Place You Thought You Knew." The campaign, which is still running, promotes the cultural destinations of Mexico and is intended to re-brand Mexico as more than just a "sun-and-sand" vacation destination.
According to an article published in the Dallas News on Monday, The Place You Thought You Knew campaign along with recent coverage in several major travel publications seems to be paying off. Tourism to Mexico grew 27.5 percent in July of 2010 over July of 2009. August also saw an increase in international air travel to Mexico of 6 percent over August of 2009.
Travel Weekly quotes the Mexican Tourism Board as saying that "the goal is to simultaneously double arrivals and triple earnings, growing by double-digit percentages annually over the next eight years. The growth goal for 2010 alone is 20%…We have a very specific goal in mind: We want to take Mexico into the top five [travel destinations] by 2018."
Journey Mexico has been excited to work with the Mexican Tourism Board and other organizations and publications to collaborate on ways to promote the culturally rich travel destinations of Mexico. Recently, Conde Nast Traveler features a 16-page pullout guide to Mexico for their Oct. 2010 issue, which is currently in news stands and is an excellent resource for those interested in unique cultural, natural, adventure and luxury travel experiences through Mexico. You can find Journey Mexico mentions on pages B4 and B12 of the pullout.