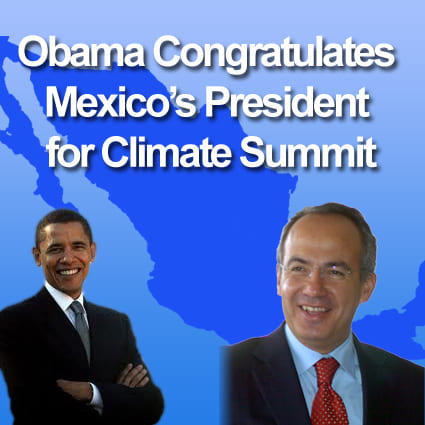 Washington, Dec 12
US President Barack Obama congratulated his Mexican counterpart Felipe Calderon on the success of the climate summit in Cancun Saturday.
Mexico managed the negotiations in a way that allowed the agreements achieved at Cancun to build on the Copenhagen accords of last year, the White House quoted the president as saying.
In a telephone call to Calderon, Obama said the deal struck in Mexico advances the effort to address climate change, the White House said.
The compromise reached by more than 190 countries in Cancun includes a package of new measures to help poor countries combat warming.