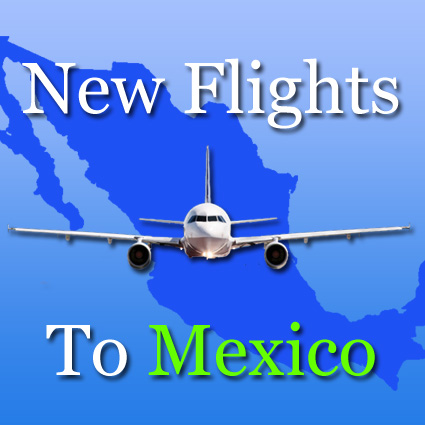 Yesterday, Virgin America launched their new non-stop flights to Cancun, Mexico from Los Angeles International Airport. In typical Virgin fashion, the much applauded airline put together a special inaugural flight by partnering with VH1 for a special, in-flight Top-20 Countdown show called "Countdown to Cancun," which was hosted by the Goo Goo Dolls and will air on January 29th at 9am. Read more at Virgin America's Press Release.
Beginning March 3rd of this year (pending Mexican government approval), United Airlines will begin daily flights between Los Angeles and Guadalajara. Earlier this month, United added an additional flight to their existing service between LA and Mexico City.
"Within the first six months of this year," according to spokeswoman Sai Irene Sanchez Correa, Volaris (known as a low-cost airline) will launch flights between Guadalajara and Fresno Yosemite Airport in California.
As interest in traveling to Mexico continues to rise, more flights to Mexican destinations are expected to be added by several more airlines before the year's end.