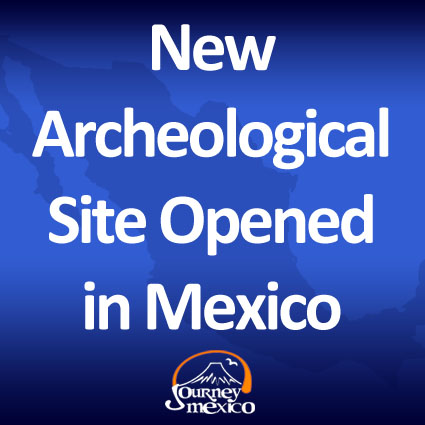 After nearly ten years of research and restoration to the site, Mexico's National Institute of Anthropology and History has opened a new archeological zone in the state of Guanajuato, Mexico. The site was originally created by the Otomi culture who thrived in the region from around 540 to 1050 AD.
The Otomi site is of great archeological importance containing several structures of religious and astronomical importance. One area is called the "House of the Thirteen Heavens," which was constructed according to certain astrological paths so that on the 17th April and the 25th of August, the sun passes directly over the "gateway" of the building. Also included in the House of Thirteen Heavens is a pyramid, 15 meters in height, atop which sits the "Red Temple," containing mural paintings of still visible today.
Another area of this new archeological site contains a circular structure, 22 meters in diameter and 2.5 meters high, called la Casa del Viento or the "House of Wind," containing what is believed to be a shrine to Ehécatl, the god of wind.
Journey Mexico, a leader in cultural and archeological tours in Mexico, is excited to add an additional day to their Colonial Heartland trips to share this new site with their travelers. Journey Mexico commented that because of its proximity to cultural gem San Miguel de Allende, this new archeological site makes a perfect day excursion for travelers interested in learning about Meso-American culture first-hand.
During the inauguration of the site, the governor of Guanajuato, Juan Manuel Oliva, remarked that this new zone is the sixth archeological site opened in Mexico during the current administration, illustrating how Mexico continues to offer travelers cultural experiences previously unknown and unseen by current civilization.