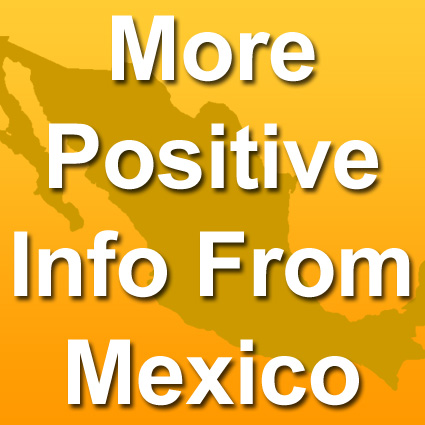 Kenneth Kiesnoski of Travel Weekly wrote an article on Monday titled: "Mexico Tourism Board Focuses on Positives in Webinar," which provides a nice re-cap of the second webinar from the Mexican Tourism Board in less than a month titled: What do 23 Million People Know about Mexico that You Don't.
Below are some highlight points from the Kiesnoski's review:
Increases in airlift, improvements to infrastructure, and continued development of accommodations have driven an 18% year-over-year increase in air arrivals to Mexico in 2010, despite widespread reports of drug-related border violence.
A recent Funjet Vacations survey found that 94% of clients returning from Mexico expressed satisfaction and 97% were committed to a repeat visit.
Cancun expects to see 12% growth in international air arrivals this holiday season, Los Cabos 22%, and Puerto Vallarta 18%, according to the Mexico Tourism Board.
Mexico now boasts 164,000 five-star hotel rooms and more AAA Five Diamond properties than Hawaii and the Caribbean combined.
Airlift, temporarily depressed earlier this year by the demise of Mexicana, is rebounding, as well. There are now 294 daily flights from the U.S., offering 44,100 seats. Alaska Airlines increased seats by 24%, US Airways by 23% and American by 5%, and Virgin America announced two new routes.