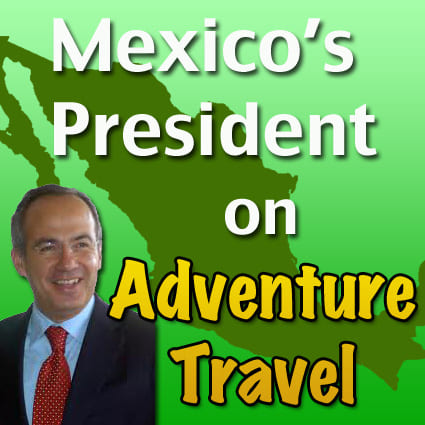 Mexico's President, Felipe Calderón, spoke at the recent United Nations Climate Conference in Cancun where he highlighted adventure tourism as one of the most significant "game-changing" opportunities for tourism to Mexico for 2011. He was quoted as saying: "Adventure travel is key to the preservation of habitat and culture. Mexico has to become the champion of adventure travel."
The President also commented on the 2011 Adventure Travel World Summit (ATWS), which will be held in Chiapas, Mexico and sure to be one of the most important and sought after conferences of the year. The ATTA is the largest international network of adventure travel companies and organizations in the world and their choice to host their 2011 conference in Chiapas speaks volumes to the adventure travel opportunities in Mexico.
For more information about attending the 2011 ATWS, go to www.adventuretravelworldsummit.com or email [email protected]. To register now, at the early bird rate, go to www.adventuretravel.biz/store/atws2011eb. To experience some of Mexico's most exciting adventure opportunities while in Mexico for the conference, contact Journey Mexico!