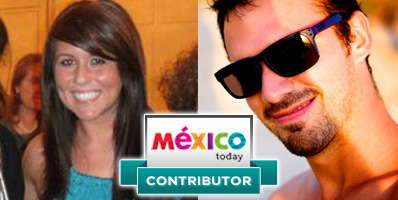 It's been over a year since the Journey Mexico blog was created to encourage others to engage in Mexico, to learn about Mexico, and possibly be inspired to travel with Journey Mexico! The blog has become a home for not only Journey Mexico accomplishments and expertise, but for all things fascinating about Mexico including articles about festivals and events, destinations, and facts.
Through our daily posts, lovers of Mexico are able to follow along as Mexico strives to make 2011 the "Year of Tourism" through the good, the bad, and the ugly. As in-country enthusiasts, we make it our business to promote the phenomenal travel experiences Mexico has to offer as well as combat biased media aimed to discourage travelers from Mexico with factual and personal coverage of current events.
The success of the Journey Mexico blog has recently attracted the attention of the Mexico Tourism Board's Marca Pais – Imagen de Mexico initiative. The Mexico Today program is designed to give a louder voice to the positive happenings in Mexican economy, security, health, infrastructure, environment, and culture/travel.
Journey Mexico is proud to report that two members of our web-marketing team, Chase Buckner and Jessica Seba, have both been chosen as two of the sixteen contributors for Mexico Today, where they will share their honest and genuine opinions towards Mexico and reveal their experiences and expertise.
Today, Chase and Jessica, will be traveling to Oaxaca for the kick-off event and to meet their fellow participants – some of the best when it comes to the promotion of Mexico representing sites like: The Mexico Report, Mexico Unmasked, Stay Adventurous, Go Mexico Guide, Cancun Canuk, Mexico Guide, The Other Side of The Tortilla and Midwestern in Mexico, (just to name a few)!
As the project launches, we invite you to become acquainted with MexicoToday.org, join their Facebook page and follow them on Twitter. Also, follow along on Twitter as Chase and Jess post updates and photos from Oaxaca this weekend using hashtag #MexicoToday.

Mexico Today, in association with Marca País – Imagen de México, is a joint public and private sector initiative designed to help promote Mexico as a global business partner and an unrivaled tourist destination. This program is designed to shine a light on the Mexico that its people experience every day.
Disclosure: Chase and Jessica are being compensated for their work in creating content as Contributors for the México Today Program. They are being invited to an all-expenses paid trip to Oaxaca for the kick off event for the Mexico Today program, where they will partake in several discussion groups and training activities. All articles posted with the "#MexicoToday" disclosure are the opinions of Chase and/or Jessica alone.