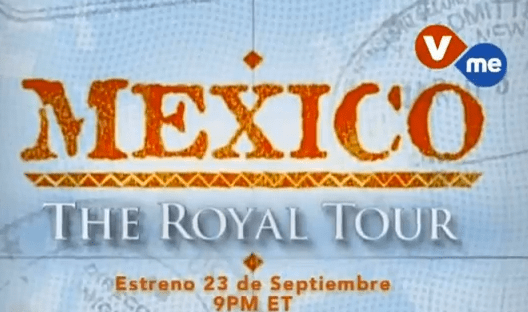 #MexicoToday: Peter Greenberg, credited as "America's most recognized, honored and respected front-line travel news journalist," hosts a special series on PBS called The Royal Tour in which he travels a country guided by its head of state. On September 22nd (September 23rd in Mexico), PBS will air The Royal Tour: Mexico – Greenberg's grandest royal tour to date.
With Mexico's President, Felipe Calderón, as his guide, Greenberg explored Mexico from top to bottom, undertaking such adventures as whale watching in Baja California, rappelling 110 stories down the Cave of Swallows in San Luis Potosi, zip-lining through the jungles of Puerto Vallarta, and exploring several of the Yucatan's cenotes and underground rivers. In addition to the adventure, Greenberg was able to sit down with the President and discuss some pressing issues such as the United State's perception of safety in Mexico.
While in Oaxaca this past June for the Mexico Today kick-off event, I had the chance to discuss the filming of The Royal Tour: Mexico with Jaime Diaz, the government official who was integral in making the event happen. Jaime explained to me that the previous Royal Tours (in places like Jordan, New Zealand, Peru, and Jamaica) were filmed in about seven days but because Mexico is such a vast country, Greenberg and PBS wanted to reserve the President for two weeks – something the Mexican government strongly opposed. According to Jaime, President Calderón overrode his advisors and agreed to the filming, seeing The Royal Tour as a huge opportunity to open the eyes of American viewers to the beauty of his country and to the wealth of meaningful travel experiences offeren in Mexico.
Judging from the trailer, it seems President Caldrón made the right call as The Royal Tour: Mexico looks fantastic. Set your TiVos now because, trust us, Mexico is going to blow you away!