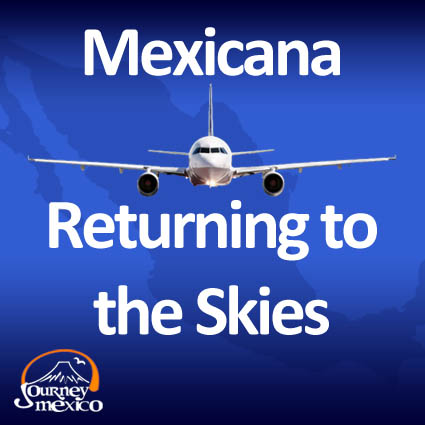 After shutting down its services last August and filing bankruptcy, Mexicana Airlines is believed to be returning to the skies this summer. According to a press release on the airline's website: "Operations will begin with seven aircraft and eleven routes [and will increase to] forty aircraft and more than forty routes in the second half of the year." The sooner Mexicana can begin services, the quicker they can again plug the holes in service currently being filled by other companies such as Continental, American, Aeromexico, and VivaAerobus.
According to Travel Weekly, the new Mexicana routes are likely to include "San Antonio, Los Angeles, Chicago, Miami and Havana as well as the Mexican cities of Guadalajara, Monterrey, Cancun, Oaxaca, Tuxtla Gutierrez and Veracruz."
PC Capital is the investment firm that has bailed Mexicana Airlines out of bankruptcy and the International Air Transport Association (IATA), whose booking services are used by most travel agencies to book airline tickets, has said that so long as Mexicana is able to pay the required deposit, they will be welcomed back into the IATA system.