The grand Hacienda Xcanatun sits on the outskirts of Mérida in Yúcatan state; a contemporary revival showcasing the region´s rich historical heritage of 18th Century henequin haciendas.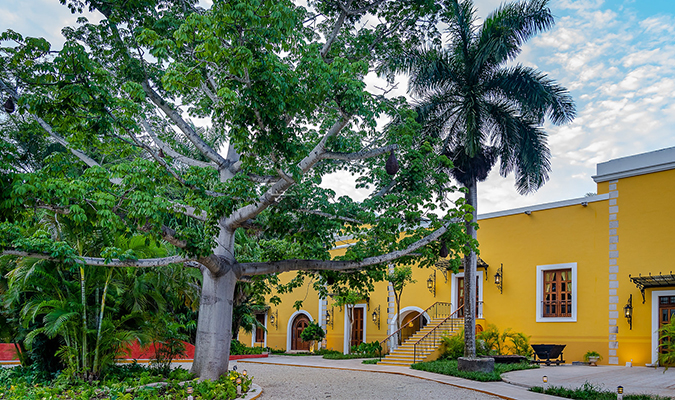 Since 2020, the iconic property has been under the management of the Banyan Tree Group´s upscale sub-brand, Angsana, and is now undergoing enhancements on the western side of the property, including 36 additional suites and impressive resort facilities.
Designed by local architectural firm Ana Juliana, the new suites (several with private plunge pools) engage traditional materials used in the henequin hacienda age; natural wood, leather, limestone, and the bright mosaic of pasta tile floors.

Outside of the guest rooms, a 55 meter, Olympic-size swimming pool is under construction, as well as a handy poolside snack bar. The internationally acclaimed Angsana Spa & Wellness Center is also on the way; amenities that are key to the Banyan Tree brand´s wellness-focused identity.
The enhancement project is on schedule for completion on June 30th 2022, opening the next day to welcome in July with luxury. While the works are underway, the hotel, Casa de Piedra restaurant, the property´s two current pools and spa, all remain open with normal operation. Noise levels are being monitored and guests assigned to existing suites that do not face the fenced-off project area.