Ecotourism in Mexico is taking charge and more and more travelers are looking for hotels and resorts in Mexico that exercise eco-friendly practices yet still provide the amenities and comfort to feel like a five star vacation. Tulum is leading the trend with eco-chic boutique hotels, and these  5 amazing,eco-friendly hotels have also implemented green practices in their small-sized accomodations. But what about the travelers who want a resort style vacation? We recently visited Hacienda Tres Rios, a resort in Riviera Maya that has implemented a model of sustainable tourism that distinguishes itself from other hotels.
Tres Rios was formally a nature park open to the public that sat on 326-acres of rich mangrove forest, fresh water rivers, an abundance of natural flora and fauna, and white sand beaches. It is the only place in the Yucatán Peninsula where three fresh water rivers join and merge into the ocean. In 2005, Hurricane Wilma ripped through the area and wiped out much of Tres Rios Nature Park. Instead of leaving it to perish, Tres Rios asked the Mexican government for permission to build a ecologically sustainable, all-inclusive resort.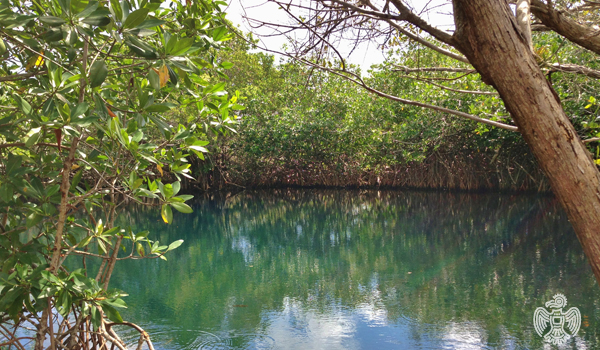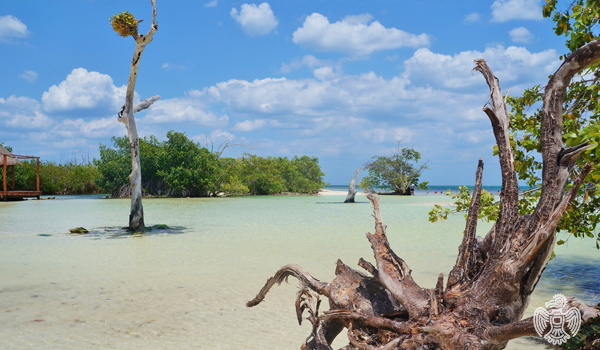 .
Tres Rios spent several years studying the ecological community with a team of scientists and experts before building the resort. They took time to study the delicate environment and they replanted the mangroves to build the ecosystem back to its former state. Once they established a clear set of environmental criteria to guide the design of the complex, they chose cutting edge technologies to implement in the hotel to protect the resort and its environs.
In 2008, Hacienda Tres Rios opened its 273 all-suite, five star resort; and the Tres Rios Nature Park became open exclusively for guests of the hotel. The Environmental Management System they implemented included 7 programs and 20 sub-programs including wildlife management, waste management, environmental education, and contingency actions. To read about all the sustainable practices the hotel is currently operating under, you can read The Green Book: Tres Rios, a Model of Sustainable Tourism. One practice that stood out was the 'Cabon Neutral Accommodations, TravelGreen™'  which is a collaboration with Sustainable Travel International where guests have the opportunity to make their stay carbon neutral. With just one dollar per room per night, guests have the opportunity to compensate for 33.6 pounds of greenhouse gas emissions and contribute to international reforestation projects.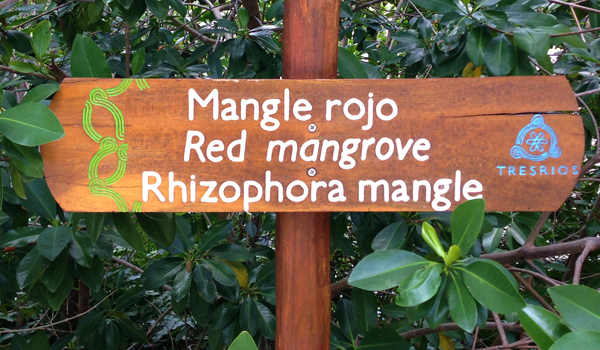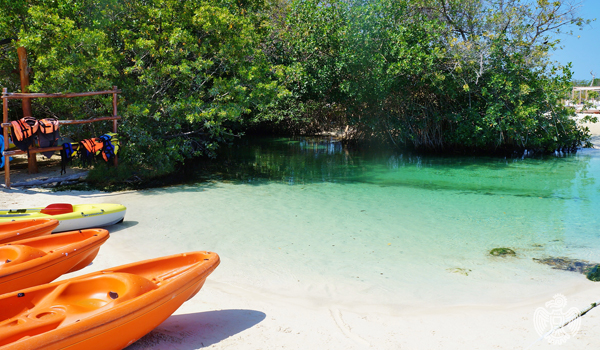 Part of the Rainforest Alliance Program, Hacienda Tres Rios Resort & Nature Park has received recognition for their eco-friendly and sustainable efforts from SEMARNAT, Green Globe Certification, World Travel Awards, Magellan Awards, and Community Advancement Award (just to name a few!)
For travelers who aspire to be earth-friendly and who wish to contribute to local communities while not compromising all the comforts deserved on vacation  Hacienda Tres Rios Resort is leader in sustainable tourism development.. The hotel's beautiful, varied natural landscape provides the perfect background for the discriminating eco-tourist.