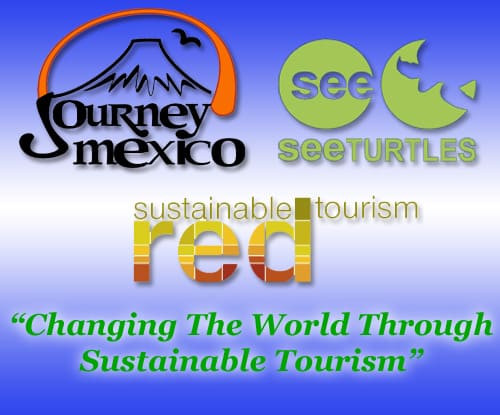 A dedication to conservation and Eco-minded travel has always been a core value of Journey Mexico. We are proud to work with RED Sustainable Tourism and SEE Turtles (of which JM president Zachary Rabinor is an advisory board member) to offer several eco-tourism travel experiences in Baja California where travelers have the opportunity to help with sea turtle restoration and monitoring, learn about sustainable fishing practices, help protect local ecosystems, learn about the most important Gray Whale ecosystem in the world – first hand, and more!
You can search for these eco-adventures on our website under Baja California, Sea Turtles, and Whale Watching and, of course, if there is custom eco-adventure that you'd like to experience, we'll be happy to create a unique itinerary for you!
To read more about eco-friendly hotels in Mexico, read more of our ecotourism blog posts.