Good news coming from the Riviera Nayarit Tourism Board this morning: Playa del Amor aka Hidden Beach or Playa Escondida, will reopen August 31, 2016!
The National Commission for Protected Natural Areas (CONANP) announced via press release the reopening of the Playa del Amor, part of the Islas Marietas National Park and an icon of the Riviera Nayarit, located across the coast of Banderas Bay. Tourists will be welcome once again starting August 31, 2016.
Playa del Amor was closed to tourism May 9th of this year, shortly after its recognition as one of the best beaches in the world, in order to begin a coral restoration program. The CONANP designed a more orderly, sustainable program for visits, including a special agreement with tour operators.
The established criteria for visits to Playa del Amor includes a maximum of 116 visitors per day; 15 people maximum per boat; no more than 15 people at a time are allowed on the beach and they can only remain for 30 minutes; access will be via a corridor marked by buoys and passengers must wear life jackets and no fins. Scuba and/or diving of any kind are prohibited.
The official press release stated, "the CONANP established the reopening of Playa del Amor thanks a successful recovery and the agreements reached with local tourism providers. The monitoring and restoration of the coral reefs shall be permanent. The new rules will help guarantee the health of the ecosystems and the satisfaction of visitors."
The document went on to detail that both natural phenomena and bad tourism practices affected the coral colonies in the area, and that thanks to the restoration program over 50% of the coral planted had adhered successfully to the marine substratum.
Another relevant aspect is the opening of the Trail (Sendero) in the Islas Marietas, which will be an alternative for sustainable tourism, much like Playa la Nopalera and the Interpretative Trail on Isla Larga, among other places ripe for exploration.
"The work of the CONANP, the Government of the State of Nayarit and the solidarity of the tourism service providers during these three months have all been vital to the success of these actions," said Marc Murphy, Managing Director of the Riviera Nayarit Convention and Visitors Bureau. "We agree with and will help in the promotion of these new measures in pro of the preservation of this gorgeous icon of the Riviera Nayarit." For more information, check out the Riviera Nayarit Blog.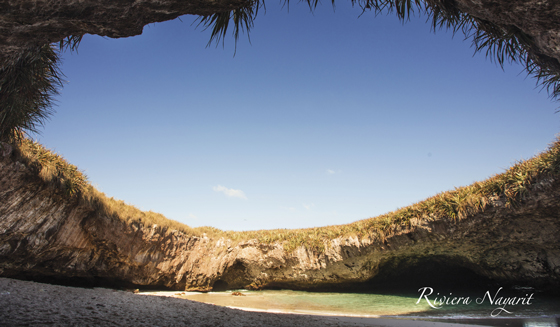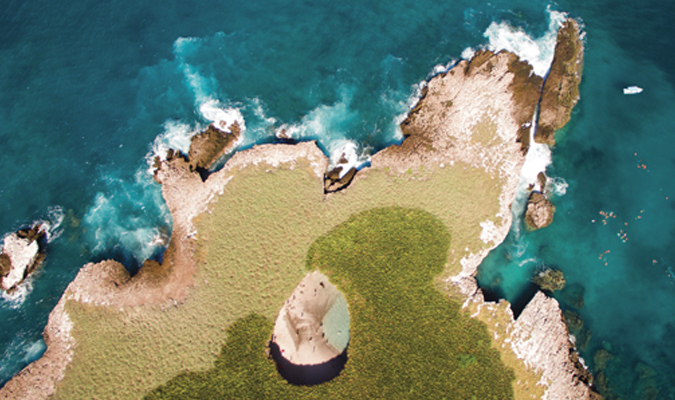 READY TO VISIT ISLA MARIETAS in RIVIERA NAYARIT?
If you're interested in traveling to Nayarit and discovering Isla Marietas, browse our Puerto Vallarta, Punta Mita, and Sayulita sample itineraries or  contact Journey Mexico today.
What's New in Nayarit 
Vallarta-Nayarit Beaches, Isla Marietas and Sayulita, Named Among the Best in the World