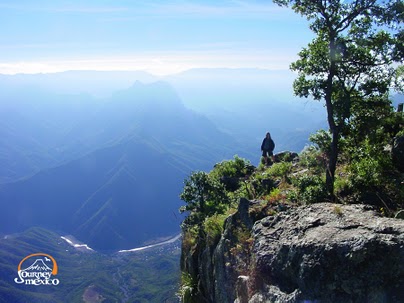 If you'd like to take a trip south of the border for a little fun in the sun this year, don't let those news reports put you off. Mexico, like any other country including the U.S., has isolated areas that are dangerous for anyone, but most of this friendly destination is perfectly safe for tourists. In fact, Mexico saw a tremendous growth in international tourism during 2011.
The Numbers Never Lie!
If you're still not convinced, take a look at these numbers:
3.4 percent more Americans and 3.7 percent more Canadians visited Mexico in 2011 compared to 2010.
German tourism jumped by 8.4 percent, Argentinean by 23.6 percent and French by 5.8 percent.
In the first half of 2011,

10.3 million Americans visited Mexico

. This accounted for 36 percent of all international travel by United States citizens during this time period.
Over the same six months, only 5.2 million Americans traveled to Europe, and 3.2 million visited the Caribbean.
Of course, most of these adventurous travelers had the time of their lives and never felt threatened in any way during their stay. With beautiful beaches, exotic ruins and wonderful food, it's no wonder that more and more people are living it up in Old Mexico!
Be Smart and Be Safe
Whenever you're traveling, it's important to take certain precautions to protect your safety. This is true whether you spend your vacation at a nearby campground or i
n a posh resort. Here are a few tips to follow during your stay in Mexico:
Know Your Destination – Before you leave home, do a little research. This can alert you to any danger zones as well as help you learn the local customs. Here's another tip: Rely on an experienced travel agent who really knows Mexico for the best advice.
Leave Your Valuables at Home – Pack light and leave your fancy jewelry and expensive watches at home.
Don't Flash Your Cash – Only use ATMs in safe areas and put your money away immediately.
Check In Frequently – Leave a copy of your itinerary with someone back home and check in frequently. While you're away, don't share your exact plans with even the friendliest stranger.
If all else fails, consider one of the guided tours offered by Journey Mexico. With this plan, you'll see the highlights of this beautiful country while having the added security of group travel and a leader who knows the ins and outs of this exciting area. Give us a call today to book your next trip!

Let us help you plan an exotic Mexico vacation today!
Tel: +52 (322) 225 9821
Toll Free (from the U.S.): 1-800-513-1587
Fill out our online form>
>