Journey Mexico writer Sam Murray heads to luxury resort Imanta in the Punta Mita jungles for cliff-side hikes, volcanic stone baths, and one of the finest infinity pools around…
The jungle road that took my partner and me from the outside world to Imanta was pure bliss. It's amazing what a canopy cover and the absence of street lights can do for the soul.
The clocks seemed to slow, my muscles relaxed, and my stress vanished. By the time our welcome party met us with a refreshing drink and cooled towel in hand, I was so chilled I was almost horizontal.
The magic of Imanta, which became clear to me over my stay, comes from a seamless blend of top-end luxury and the beauty of nature.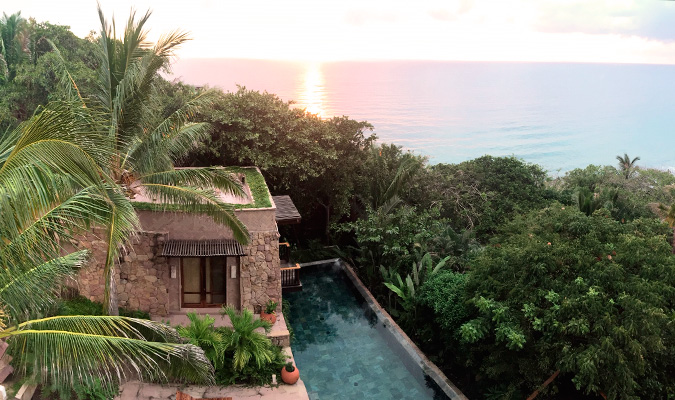 Our suite, named after the indigenous Cora moon god Nasisa, was a glorious example of that. On the outside, its stone walls were obscured from view by lush foliage. A glassy, private pool and sun lounging area were the only major man-made structures of note.
Inside, beautiful stone and dark wood ran throughout while large windows provided intimate views of the surrounding jungle.
Our casa could be roughly divided into two sections. The first was the living area complete with a huge, comfortable bed, luxurious bench, and a writing desk.
The second, which could loosely be described as a bathroom, was more akin to a private spa with vanity mirrors, multi-spout shower, and large walk-in closet.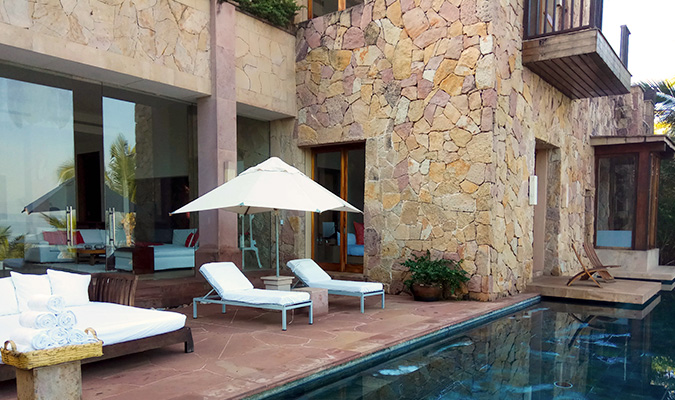 Undoubtedly, the most spectacular and eye-catching feature was a large, volcanic stone bath carved into a single lump of rock. Completely elegant and the pinnacle of Imanta's ability to blend modern luxury with the beauty of nature.
In one of the outside areas, we found a hidden outdoor shower which poured a powerful spout of water from a bamboo shoot.
Honestly, it was extremely difficult to tear ourselves away from the room. We could have happily spent the night ordering room service, chatting, listening to the chirps and hoots of the animals we shared the jungle with.
But the call of Imanta's gourmet, beach-side restaurant was too strong. After refreshing ourselves, we were transported to the eatery on the back of a golf cart. Having not seen any of the other guests, it was a surprise — a nice one — to see our fellow residents.
It was, however, an even better surprise to see the setting for our meal. Under a gorgeous palapa, the Tzamaika Ocean Grill restaurant sits meters from the Pacific Ocean.
Beach torches provided a flickering glow while the background noise was the melodious rush of the waves and respectful whispers of our fellow diners.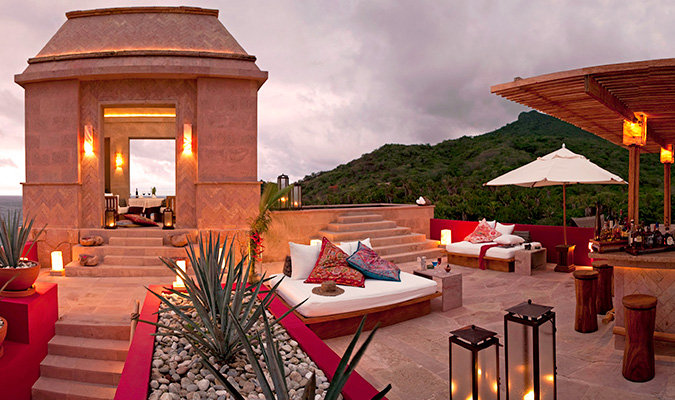 By now you will be unsurprised to hear that our meal was a subtle fusion of nature and modernity. Delicate flowers and twisting greens provided the decoration on our plates. My delicious catch of the day was taken straight from the waters in front of us.
It was a dining experience to remember, capped off by two wonderful desserts: a scrumptious chocolate lava cake and gorgeous brownie.
My night finished with a long soak in the volcanic rock bath. The thoughtful addition of essential oils and a flickering candle was the perfect end to a magical evening.
Waking up the next day was like being reborn. As someone who normally struggles to sleep, it was a surreal experience to have a night of uninterrupted slumber. A volcanic rock bath and an unbelievably large bed will definitely be on my birthday present wishlist.
Refreshed and reinvigorated, we met with Imanta staff who were there to take us on a jungle hike (free to guests at the resort).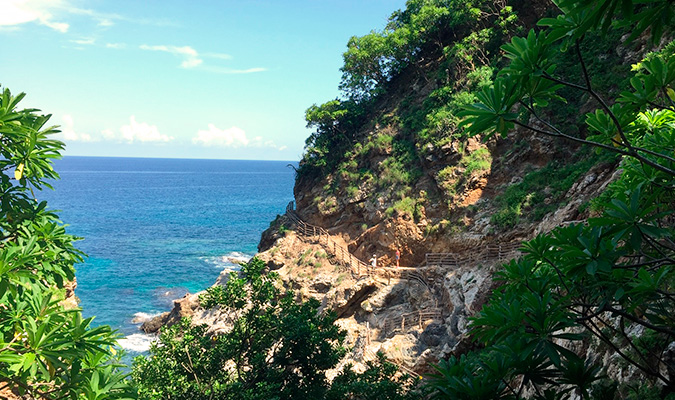 Dangling at their sides, both carried a long machete.
"What's that for?" I asked.
"Snakes," one told me.
I laughed.
He smiled and turned with the wink of an eye.
With that in mind, we started our walk. It should have taken an hour, but ended up taking two. Not because I'm so unfit, I should add, but because the team was kind enough to stop along the way, giving us enough time to stand in awe of the spectacular views.
The hike takes you through lush jungle, along winding cliff-side paths, and onto hidden beaches. Every new turn brings a breath-taking scene. It was easy enough that the majority of people could do it, but that didn't stop us working up a light sweat.
By the time we arrived back, some relaxation was more than welcome.
To that end, I had been told the Observation Tower was an absolute must. A towering building which proudly extends above the canopy, it offers 360-degree views taking in ocean and jungle. A seating and dining area were the perfect spots to catch some rays, but the heated swimming pool was the place to be.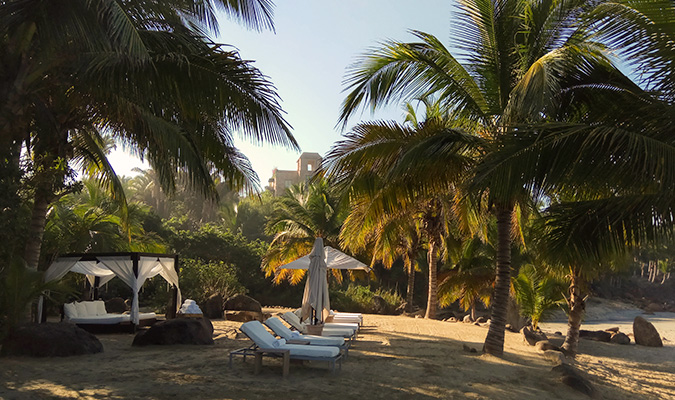 Accessed by stone steps that loosely resemble the famed Mayan pyramid in Chichen Itza, the infinity pool is one of the finest I've ever been lucky enough to swim in.
Only the birds of prey that circled above had a better view of the treetops and expansive waters before us.
Soon, far too soon, it was time for us to leave Imanta. A giant, white Chevrolet Suburban met us at the drop-off point and returned us through that winding jungle path.
At the time of writing, it's been three days since my stay. Cars rush past the window and screens surround me. But despite modernity crashing its way back into my life, I still feel the gentle connection with nature Imanta gave me. It's a feeling we should all try to capture as often as possible.