A stay at the majestic Belmond Maroma Resort & Spa near Playa del Carmen was always a tantalizing prospect. Nestled within lush Maya jungle, the beachfront getaway oozes barefoot chic and boasts an elite range of amenities, including an award-winning spa, sumptuous restaurants, and a private beach.
However, with the recent introduction of a new Executive Chef and a collection of new gastronomic experiences, Belmond Maroma Resort & Spa is now more irresistible than ever.
The new king of the kitchen
Stepping up to the plate as Belmond Maroma Resort & Spa's Executive Chef is Daniel Camacho, the resort's former Sous Executive Chef.
Chef Camacho's professional journey started in Spain under the tutelage of Juan Carlos Galbis, the first chef in the Valencian region to obtain a Michelin Star.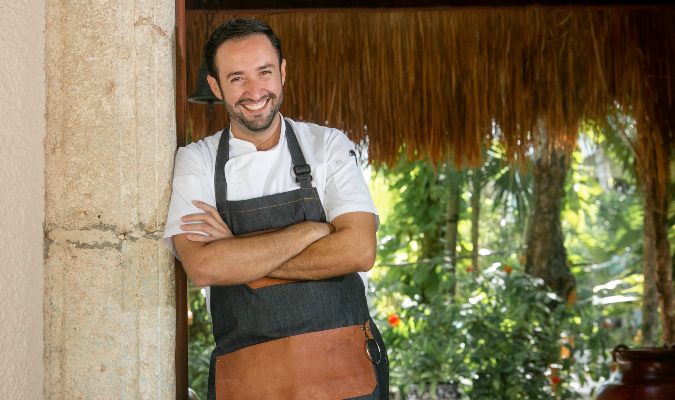 "As the Executive Chef of a hotel, the most important thing is the experience you can offer to the guest, since you have the time to overcome their gastronomic expectations"
Returning to Mexico, Chef Camacho worked for six years at Banyan Tree Mayakoba and a further year at the Grand Hyatt in Playa del Carmen, before joining Belmond Maroma Resort & Spa as Sous Executive Chef in 2016.
Now, as king of the kitchen, he will be introducing a range of exciting new gastronomic experiences to the luxury hotel's eateries while keeping some old favorites.
New gastronomic experiences at Belmond Maroma Resort & Spa
Joining Daniel on the list of exciting new gastronomic advancements at Belmond Maroma Resort & Spa is a selection of new culinary experiences for guests to try.
Mezcal & Ancestral Cuisine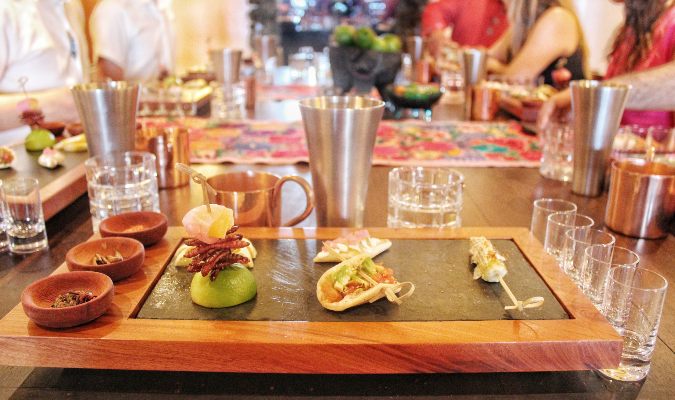 The Mezcal & Ancestral Cuisine experience invites guests to dive into Mexico's rich culinary heritage through bite-sized explosions of flavor. Try chapulines (grasshoppers), escamoles (an edible ant larvae), and the much sought-after Chicatana ants. Accompany these tasty treats with a selection of mezcals from Oaxaca. The experience takes place at La Cantina every Monday at 4pm.
Chocolate Experience
Described as a "pillar of Mexican gastronomy," cocoa plays the central role in Belmond Maroma Resort & Spa's sumptuous Chocolate Experience. Guests can learn how to create pre-Hispanic drinks, modern cocktails, and delicious chocolates from Belmond Maroma Resort & Spa's experts. This experience takes place in the Aldea Maya every Wednesday at 4pm.
Bubbles Meeting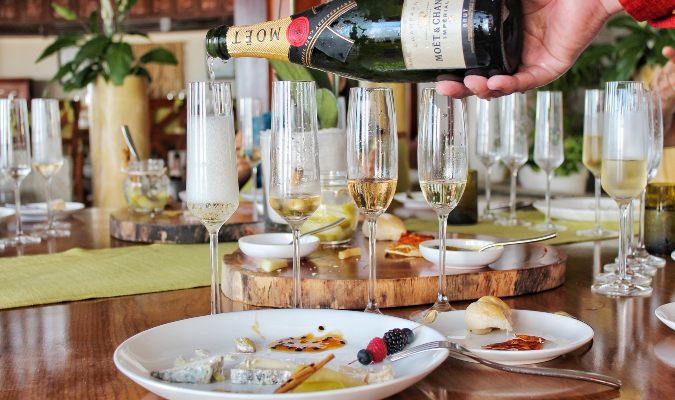 An afternoon of fizzy delights awaits with Belmond Maroma Resort & Spa's new Bubbles Meeting experience. Guests can come together to enjoy a range of sparkling wines hand-selected by the in-resort Sommelier. Drinks are accompanied by cheeses, berries, and homemade bread. The experience takes place at the celebrated Wine Cellar on Thursdays at 4pm.
Tequila Dinner
Enjoy Mexico's most famous spirit in this perfectly crafted Tequila Dinner experience. Guests are invited to a five-course meal, designed in partnership with Tequila Clase Azul, one of Mexico's premier tequila houses. This experience takes place at El Sol restaurant every Sunday at 6.30pm and is available for up to eight people.
Some things are staying the same…
While there are plenty of exciting developments taking place at Belmond Maroma Resort & Spa, some things are, happily, staying the same. Its iconic restaurants, El Restaurante and El Sol, plus its legendary beach-side bar Freddy's will still be offering their world-class food and drink menus. Additionally, the award-winning Kinan Spa will continue to deliver unforgettable wellness treatments, and Belmond Maroma Resort & Spa's 63 rooms and suites will continue to delight every guest who books a stay there.
What's more, booking through Journey Mexico is still the best way to secure your ultimate Mexican vacation in the Riviera Maya. Not only can we help to secure your rooms, but we can organize a full itinerary packed with unique and private experiences to the highlights of the region. Click the More Info button below to speak to a Journey Mexico Travel Planner.